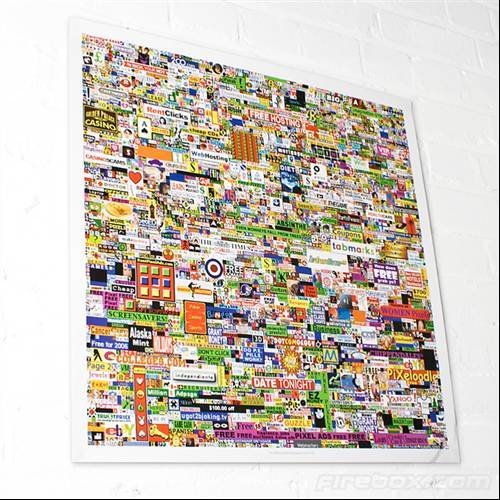 Source:
Firebox
Million dollar homepage poster
Ah, the glory days of the Internet. Remember the get-rich-quick era and celebrate Alex Tew's genius million dollar homepage money-making scheme by whacking this up on your wall. Then lie back and weep about the fact that revenue models are no longer quite so easy to come by... Purchase the poster for £19.95 exclusively at Firebox.
Check out our list of Christmas gifts for geeks, all for under £20.