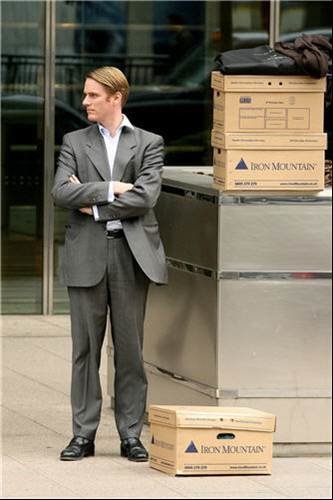 Source:
Rex Features
Lehman Brothers goes bankrupt 15 September 2008
The collapse of Lehman Brothers confirmed that workers in the financial services sector faced a bleak future. It triggered a series of cataclysmic events in the global financial services sector.
The collapse of investment bank Lehman Brothers after 150 years of operation a year ago this week shattered the foundations of the financial system that world stability relies on.
September 15 2008 and Lehman Brothers' collapse was not the catalyst of the collapse of the global financial system but is regarded as the moment people realised the system was broke.
Since the moment Lehman Brothers announced that it had entered administration the financial system went into melt-down and took thousands of IT jobs with it.
Banks are the biggest users of IT and what was once a safe haven for IT professionals became treacherous.
See also: