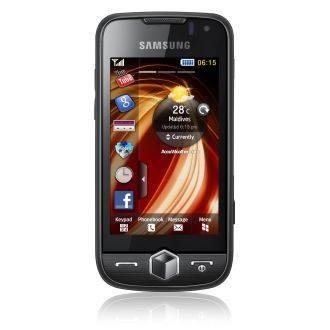 Source:
Samsung
Hardware Samsung Jet flies in
Weight -110g,

Dimension - 108.9mm x 53.5mm x 11.9mm
Samsung Electronics has launched a mobile phone that it hopes will compete with the iPhone.
The Samsung Jet phone has a touch screen and boasts faster processing speeds than the iPhone with an 800MHz processor.
The phone supports features such as multi-task manager and Microsoft Exchange ActiveSync.