Challenges for today's CIO: Outsourcing
If you see outsourcing as the key to cutting your costs, you are likely to be disappointed sooner rather than later. That's not...


Download this free guide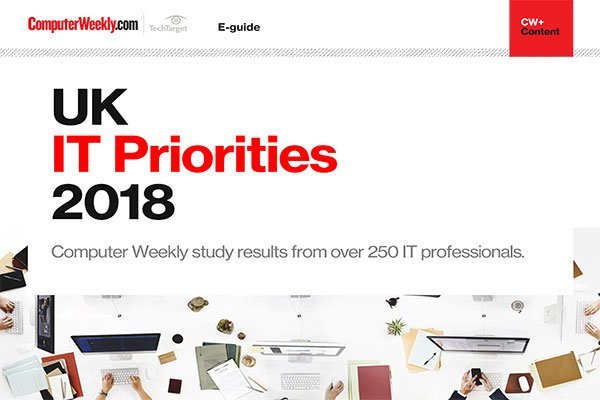 UK IT Priorities 2018 survey results
Download this e-guide to discover the results of our 2018 UK IT Priorities survey, where IT leaders shared with us what they are going to be investing in over the coming 12 months.

By submitting your personal information, you agree that TechTarget and its partners may contact you regarding relevant content, products and special offers.

You also agree that your personal information may be transferred and processed in the United States, and that you have read and agree to the Terms of Use and the Privacy Policy.

If you see outsourcing as the key to cutting your costs, you are likely to be disappointed sooner rather than later. That's not to say outsourcing doesn't offer many worthwhile benefits - if you know how to achieve them.



I read the other day the assertion that companies are looking afresh at outsourcing as a way of cutting costs at a time when IT budgets are constrained. I find it difficult to see this as a prime reason for outsourcing when there is very little hard evidence to support its merits. I can think of many other good reasons - both strategic and tactical - to outsource IT. But to save money? I don't think so.

Outsourcing has been with us a long time but the challenge it presents to the CIO has changed dramatically. It began largely through IT being perceived as a problem area - a big black hole that soaked up money with little tangible benefit to the company. So why not give it to somebody else to manage and get on with the real work of running the company?

Two main problems with this approach. Firstly, as was quickly discovered, outsourcing a problem did not solve it. Instead, it just ensured good margins for the fortunate supplier. Secondly it singularly failed to recognise the growing strategic value of IT to the company and the extent to which it was becoming an integral part of normal operations. Happily we have now come through this period and learnt some useful lessons.

Today outsourcing is viewed as an important option available to the CIO that can be used in a variety of ways - depending on the circumstances. As the CIO is increasingly taking his or her place at the top of the company and focusing on deriving business benefit from technology, so it has made sense in many cases to selectively outsource various aspects of delivery.

Key points to get right in doing this are:
Be clear about what is being outsourced; the boundaries and deliverables
Look for companies with particular expertise/skills that you want to take advantage of
Define agreed SLAs and improvement targets
Ensure that the arrangements are in place within the company to properly monitor and manage the contract
Agree an "open book" approach with the supplier and define financial incentives for both sides to innovate and secure continuing improvements in value for money
Look to build a soundly based partnership and win-win relationship
Often the outsourcer can bring tangible benefits simply not available inside the company: A global support capability, the critical mass to deliver in depth expertise, the ability to spread fixed costs across multiple clients, up to the minute knowledge of advanced technologies and relevant business innovation experience.

Reasons for outsourcing vary greatly. Outsourcing can be used as a way of offloading legacy systems and technologies while in house resources are focused on developing the new world. It can be a way of ensuring sound operation of the utility aspects of IT provision. At the other end of the spectrum, a strategic partnership may be forged on the basis of some kind of value proposition to jointly identify and develop new technology-based business opportunities.

Outsourcing relationships that do not work happen when:

The decision is taken without the proper involvement of IT management
Expectations are not properly set
The contract is ill-defined
A closed book approach is adopted
The spirit of partnership is absent
The client is hell bent on cutting the supplier's margin to the bone and/or the supplier just views the contract as licence to print money
All this has been learnt through hard won experience which has led to greater realism on both sides. The challenge for the CIO today is to build on this experience to take full advantage of the full range of benefits outsourcing can bring to a company.

John Handby is chief executive at CIO Connect

What's your experience?
Do you have any golden rules for outsourcing? Let us know with an e-mail >>


CW360.com reserves the right to edit and publish answers on the Web site. Please state if your answer is not for publication.
Read more on IT outsourcing