Users speak out on cost of licence changes
Microsoft did not give way on its licence changes and businesses living with the consequences have contacted Computer Weekly to...

Download this free guide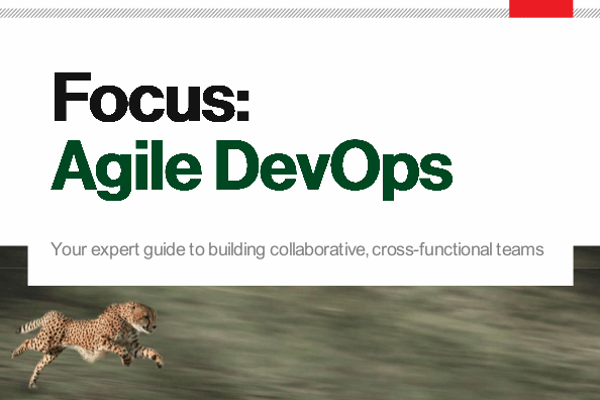 How can your business benefit from DevOps?
Let's take a look at six of the development practices that Disciplined Agile Delivery recommends for disciplined DevOps teams.
By submitting your personal information, you agree that TechTarget and its partners may contact you regarding relevant content, products and special offers.
You also agree that your personal information may be transferred and processed in the United States, and that you have read and agree to the Terms of Use and the Privacy Policy.

Microsoft did not give way on its licence changes and businesses living with the consequences have contacted Computer Weekly to vent their ire and share their solutions



Microsoft has pressed ahead with the changes to its enterprise licensing scheme. Since they were first announced in May this year, the changes to the software giant's licensing model have provoked outcry among business IT users. Despite Microsoft's assurances, business IT groups and analysts have found that most organisations will experience increased cost in licensing software that has become a de facto business standard. Some believe costs could double.

Business user groups The Infrastructure Forum (Tif), public sector IT body Socitm and IT directors group Elite have tried, and failed, to get Microsoft to postpone the changes in order to give companies more time to assess their impact and make contingency plans.

Since Microsoft refused to budge, Tif, which represents businesses from the FTSE 500 including BP, Shell and the Royal Bank of Scotland, has now requested that the Government consider invoking trade legislation to bring Microsoft to book over a possible abuse of its dominant position in the business software market.

If the Office of Fair Trading is to put up a credible case against Microsoft it will need evidence from business IT departments on the exact cost and effect of the new licensing terms. Even then it will be a long struggle.

Here, we sample readers' reactions to the new conditions dictated by Microsoft. While some illustrate the unnecessary disruption they cause for business IT plans, others encourage IT departments to be brave and consider the alternatives to Microsoft in the open source market.

The revolutionary soon becomes the dictator
From David W Cloke

What can be said that has not already been said about Microsoft licensing? "It has all been done before deja vu what comes around goes around it is analogous to Animal Farm?"

My background is of more than 25 years in the industry. During the 1980s my role included managing a small IBM mainframe, for which our licence fees were £250,000 per annum for the privilege of running the MVS operating system and associated tools.

Remember MS Dos, and then Windows 3.1x - free technical support, competitive upgrades and competition in the market place. Gradually the little extra costs crept in, all with good justification, of course.

It has become difficult to spot the difference between Big Blue 20 years ago and Microsoft today.

We are a small company, so small that we have no voice against Microsoft. My company owns 170 licences for Windows 2000 and Office 2000, a few copies of VB6, and will continue to use Microsoft products - we have no choice for both commercial and compatibility reasons. It is quite clear that the changes will cost us a lot more. We generally upgrade with alternate versions of operating system and application (once an SP2 is released, of course). We could delay this to every third version to save some money, but inevitably we will pay more. Microsoft is probably too big to stop - the more you have the more you want. Linux may be the answer for some, but if it is, it may well be deja vu in another 20 years.

It is probably difficult to believe, but I am an optimist.

David W Cloke
Head of information services
BMT Defence Services

In a free market, exercise your right to choose
From Andrew Sova

I would ask Computer Weekly to pause and look at the basic facts. There is a free market in the UK. Microsoft acted fairly and correctly in that free market. Microsoft should not be blamed for operating fairly in a free market, nor should it be prevented from doing so.

The only people who should get the blame for the increase in their costs are the people who buy Microsoft products without thinking - who else can be to blame in a free market?

I am saddened, yet not surprised, at the attitude of UK industry. You complain to the Government about "lack of free markets" until you are affected by the operation of one, then whine and sob inconsolably at how unfair it all is, and turn to the Government to help you out.

There seems little point in the industry ranting against fair trade in free markets. If users want cheaper or better products, they would probably be better off just looking for them.

Andrew Sova
Senior IT consultant
London

The alternative works for us and it can work for you
From Les Hatton

Your leader and front page (27 September) concisely described the problems faced by the UK industry and Microsoft's new strategy for extracting money from helpless organisations and went on to say that users now want the Government (itself hopelessly tied into the Redmond Express) to bale them out for lamentable short-sightedness.

If your company's IT strategy is to tie itself in with Microsoft - a company with arguably the worst record for reliability, lack of security, restrictive practice, proprietary file formats and customer care there has ever been - then don't be surprised or angry when Microsoft abuses that position. Remember, it could not have done it without you.

This was all obvious years ago but there is a genuine alternative. The resources necessary to migrate to Linux are a tiny fraction of how much Microsoft is going to extract for XP. Do not let people tell you it is not feasible. Just for the record, our own company set about removing all dependence on Microsoft about a year ago.

The bottom line is that there are perfectly suitable free alternatives for all the usual intranet, office, Web, software development and database operations. In most cases, the alternatives are actually better products and all are open file formats with no chance of lock-in. Sometimes, you have to do a bit yourself - we wrote a Palm Pilot calendar handler in Tk in a week for a lot less than we would have had to pay you-know-who.

In three years, and over different distributions, no Linux machine has ever crashed, in comparison to our Windows machines, which have been up and down like yo-yos. We have had no successful virus attacks and there have been negligible maintenance or installation problems. Embarrassed by the peace and quiet, we now donate resources to open source.

Even if you succeed in watering down Microsoft's demands this time, it is only delaying the inevitable. Absolute power corrupts absolutely. If you do not like XP, don't upgrade, make the switch. Start now.

Les Hatton
Professor of software reliability
Oakwood Computing Associates

Microsoft has forced us to consider the alternatives
From Stefan McLees

I am the IT manager for Ulster Weavers Home Fashions, a relatively small manufacturing company with about 50 PCs running Office 97. Microsoft dropping its option for upgrades has forced us to upgrade to Office XP six to 12 months earlier than I intended.

Although upgrading now has saved in the region of £5,000 on the cost of upgrading when I originally intended, the money we have to spend now was not budgeted for, and as our upgrade cycle is greater than five years, it does not bode well for 2007 if we are still left with the option of using Microsoft or Microsoft.

It would, of course, be a lot simpler if Microsoft left things as they are regarding licensing but, as there is no decent alternative, we seem to be stuck with its decision.

The result is that my long-term planning will involve a harder look at the alternatives available. And, as my next upgrade will seem to be an outright purchase of new licences, it makes the decision to move to a different supplier that much easier.

Stefan McLees
IT manager
Ulster Weavers Home Fashions
Read more on Software licensing