Thought for the day:So here it is, Merry Christmas . . .
Don't let the gloom cramp your style this Christmas. Office parties are good for your spirits and your business, says Colin...


Download this free guide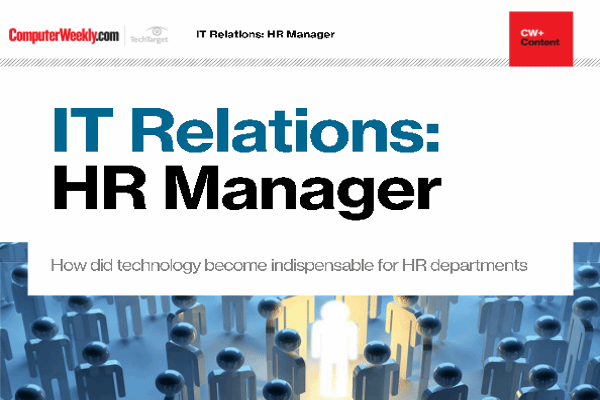 How did technology become indispensable for HR departments
HR and IT departments have begun to work closely together over the last few years. While HR historically has often received limited attention, companies now understand the key role the department plays in the business.
By submitting your personal information, you agree that TechTarget and its partners may contact you regarding relevant content, products and special offers.
You also agree that your personal information may be transferred and processed in the United States, and that you have read and agree to the Terms of Use and the Privacy Policy.

Don't let the gloom cramp your style this Christmas. Office parties are good for your spirits and your business, says Colin Beveridge.



It's been a hard year for the IT community and I don't know anybody that feels completely relaxed about their prospects for next year either.

Budgets are down, headcounts are shrinking, projects are being shelved left, right and centre. Discretionary spending on new technology has become a thing of the past.

Many of us are getting by on subsistence levels of investment. It looks like austerity will be the flavour of the month for the foreseeable future.

So should we cancel the Christmas party?

No - absolutely not! That's the last thing we should try to cut, even when times are hard. I'm not saying that we need to spend a fortune on festive fripperies - but a good Christmas "do" can be worth a dozen departmental "away days".

Staff morale is one of the greatest unmeasured performance indicators - and yet it is one of the most influential success factors in any business. Show me a thriving company and I'll bet that strong morale plays a leading part in their success.

Strangely though, nobody has ever asked me to report regularly on the morale within my department. Is it because we think that we can gauge morale simply by tracking the numbers of monthly "leavers and joiners," rather than by asking the straightforward question: "how is the team spirit of the department?"

Perhaps I've identified a new objective for our IT management scorecard in 2003: to facilitate a happy workforce. Now that would be a really interesting Key Performance Indicator. And a serious challenge.

In the present economic climate we need all the laughs we can get.

So let's make sure that we all have a cracking run-up to Christmas and the New Year. Let's start by putting a bit of sparkle back into our everyday work, wherever we can. It's quite easy when you start to think about it - there are all sorts of opportunities for "tweaking" things slightly to put people in the mood for the holiday season.

For example, you might like to alter the banner page separators on your network printers to include a suitable "greeting," or festive message.

Intranet websites are a great medium for this sort of exercise, providing you avoid blatant tackiness - although that might be quite chi-chi in some corporate cultures.

Or maybe you could get your help-desk staff to dress up as Santa's Elves for the week. Only joking, guys.

Whatever you do, I hope that you thoroughly enjoy yourselves and if you do have a staff party, don't forget to include the shift workers, the field workers and the home-workers - these are three very important groups that are easily overlooked when arrangements are being made.

If necessary, have more than one party! They can be great bonding exercises and the source of much-needed morale for the even more challenging times ahead.

From a purely business management perspective, I can't think of a more cost-effective way to spend our time - and partying certainly beats trudging through the Trossachs in the cause of team-building.

Have a great Christmas everybody. We've earned it.

What do you think?
Is the Christmas spirit good for business? Tell us in an e-mail >> CW360.com reserves the right to edit and publish answers on the Web site. Please state if your answer is not for publication.

Colin Beveridge is an independent consultant and leading commentator on technology management issues. He can be contacted at colin@colin.beveridge.name
Read more on IT jobs and recruitment