Thought for the day:Learning the dotcom lessons
Richard Althorp looks at the growing resurgence of the dotcom industry and how old mistakes can be avoided second time around....
This Article Covers
RELATED TOPICS

Download this free guide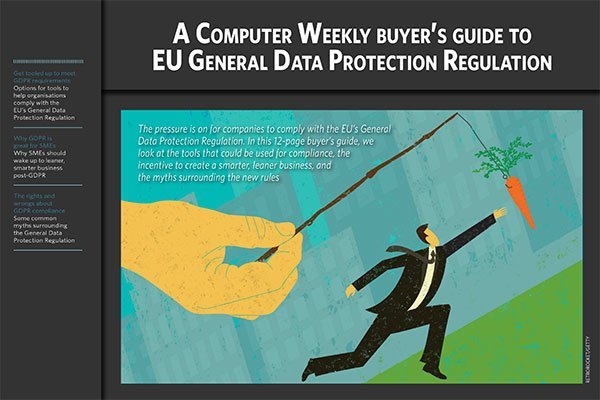 Computer Weekly's Buyer's Guide to GDPR Part 2
In this 12-page buyer's guide, we look at the tools that could be used for compliance, the incentive to create a smarter, leaner business, and the myths surrounding the new rules.
By submitting your personal information, you agree that TechTarget and its partners may contact you regarding relevant content, products and special offers.
You also agree that your personal information may be transferred and processed in the United States, and that you have read and agree to the Terms of Use and the Privacy Policy.
| | |
| --- | --- |
| | |
Richard Althorp looks at the growing resurgence of the dotcom industry and how old mistakes can be avoided second time around. Recent financial results from the likes of Yahoo!, lastminute and ebookers indicate that the dotcom phenomenon does not necessarily equate to doom and gloom. Indeed, industry pundits on both sides of the Atlantic are predicting the return of the dotcom boom, despite the damage suffered first time around.



The problems suffered by the first wave of Internet businesses are well documented and many happened as a result of the hype surrounding the Internet. It was billed as some great, new and innovative solution that would take over our lives and render all other methods of communication irrelevant. It's not what consumers wanted, they didn't buy it, and businesses that didn't realise this soon went under.

In order to succeed second time around, businesses have to realise that the Internet is just another channel to market, not the universal panacea to every business problem. The secret to success is simply to learn how to exploit that channel. A few bricks and mortar companies have realised this already. Tesco's online business has been so successful in the UK, for example, that it is now expanding its distribution into the US.

Though it might seem obvious, it is also about meeting the needs and desires of the consumer. For customers to use technology, it has to be so super-friendly that they don't have to think twice about using it. But they will only use it when it's appropriate - and the Internet will only ever be suitable for some transactions, not all of them. Businesses that realise this, maximise the benefits of the Internet to meet customer demand, and do not try to thrust it upon the user for inappropriate transactions, will win in the end.

While we're at it, there are a few other customer demands that it might be worth bearing in mind - prompt delivery, the ability to return products and real people on the end of telephone lines, instead of a faceless (and indeed voiceless) Webmaster.

The return to the dotcom boom will inevitably involve fewer players who have a greater focus on faster ROI. The ones who succeed will be the ones who have learnt their lesson and fully exploit the investment they have made in the Internet to do justice to their customers' demands.

Click here for CW360.com's Special Report E-business: The second wave >>

What's your view?
Has business learnt the lessons of the dotcom bomb? Tell us in an e-mail >>

CW360.com reserves the right to edit and publish answers on the Web site. Please state if your answer is not for publication.

Richard Althorp is managing director of UK-based IT solutions provider Sol-Tec: www.sol-tec.com

Read more on E-commerce technology