Planning and process key to good recruitment
Over the past five years the public sector has been successful in attracting a highly skilled IT workforce. Much of this can be attributed to the slowdown in the private sector from about 2001.
Over the past five years the public sector has been successful in attracting a highly skilled IT workforce. Much of this can be attributed to the slowdown in the private sector from about 2001.

Download this free guide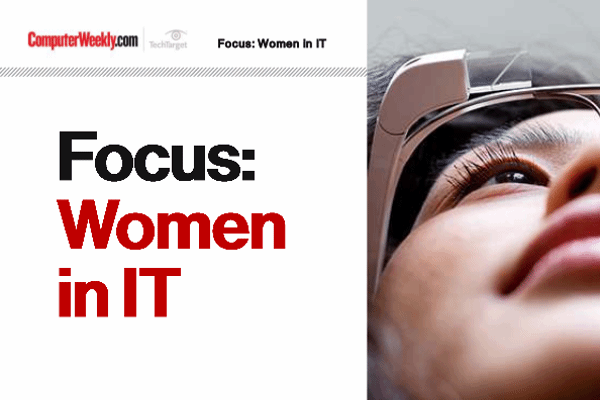 Shifting the landscape of gender and diversity
The number of women in tech in Europe is an average of 16%. This guide offers a collection of articles highlighting some of the prominent issues surrounding increasing the number of women in the IT industry.
By submitting your personal information, you agree that TechTarget and its partners may contact you regarding relevant content, products and special offers.
You also agree that your personal information may be transferred and processed in the United States, and that you have read and agree to the Terms of Use and the Privacy Policy.
The lack of large-scale IT spend in the private sector, combined with a host of exciting public sector IT projects, meant that many candidates considered work in the public sector for the first time.
Job security moved up the list of priorities for candidates as the number of unemployed IT workers began to rise. The size, scope and nature of IT projects within the public sector has made it a great place to be for IT workers.
Today, however, the public sector faces intense competition from the private sector for the best IT staff. Unless the public sector continues to attract skilled IT workers, it risks losing the best of its IT workforce.
Salaries offered in the private sector are increasing and show few signs of slowing. If public sector IT directors want to attract the best people, they must continue to sell its strengths, including the ability to offer innovative projects, job security, benefits, and flexible working. But equally importantly, they need to ensure that the whole recruitment experience is accessible and attractive to potential candidates.
In order to attract the best people, IT departments need to make potential recruits feel valued and wanted, not just at the interview, but throughout the whole recruitment process.
IT directors should compare their recruitment process with the following steps:
Recruitment plan
Begin with a recruitment plan that includes advertisement date, closing date, date for reviewing CVs, interview and test dates, and date of offer. Be mindful that communication and speed of response are key elements throughout the recruitment process; they show candidates that they are important. Diarise dates and time required for the separate tasks. When all parties stick to the plan, you can be confident of making an offer on the specified date, and communicate accurate timing to potential candidates.
Receiving applications
Acknowledge any communication immediately; your responsiveness will show candidates that their application is being taken seriously. If a request is made for an application pack, it is not sufficient to send it and hope it is returned. Before the closing date you should contact any candidates who have not returned their application. This will act as a reminder and will show that you are interested in their application.
Selection for interview
Review CVs and select candidates for interview within a maximum of 24 hours. In your plan, the review process was diarised in advance so you should have time to complete it as scheduled. It takes very little time to review a CV; the delays are typically down to this task being put off.
Making an offer
Make any offer as soon as possible after interviews and include accurate information on the salary and other benefits. Be ready with answers to questions that are commonly asked. This keeps the recruitment process running smoothly and shows candidates that you are interested in hiring them.
The public sector remains a great place to be for ITprofessionals. There is a wealth of exciting and innovative projects that have a real impact on our day-to-day lives. And yes, key factors for candidates remain as salary, benefits, job contentment, environment and opportunity. But even if IT directors can tick all of these boxes, they will fail to attract candidates unless they can make them feel wanted.
Bryan Corke is head of public sector IT recruitment at Hudson
Read more on IT jobs and recruitment