A Tower of Babel: controlling Internet costs


Mark Lancaster
Soapbox
Congratulations. You've successfully rolled out a global e-commerce strategy and have a fully functional...
Mark Lancaster
Soapbox
Congratulations. You've successfully rolled out a global e-commerce strategy and have a fully functional site that enables you to trade widgets and automates the supply chain. And marketing is happy because it has Flash animations.

Download this free guide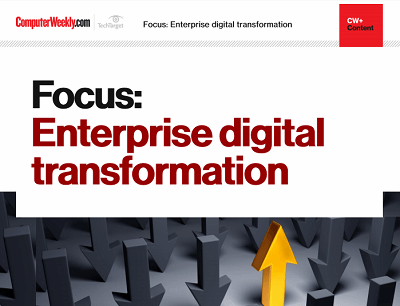 Are you digital to the transformation?
Digital transformation - the buzzword that we can't get away from. Enterprises need to accelerate their digital transformation journeys to avoid being left behind in an increasingly digital world. It's not an easy feat, but one that can be costly to get wrong. Join us as Computer Weekly takes a look at how businesses can stay on track through collaboration, innovation, and listening to user needs.
By submitting your personal information, you agree that TechTarget and its partners may contact you regarding relevant content, products and special offers.
You also agree that your personal information may be transferred and processed in the United States, and that you have read and agree to the Terms of Use and the Privacy Policy.
The Milan office calls. They're unhappy with a product sheet translation. Time to get one of the Web boys to trawl through the HTML. But that's the beauty of Web publishing isn't it? Making changes is easy.
The Milan office phones again. Why did no one think to update the Flash content? You send an e-mail telling the Web agency to sort it out. It'll cost, but marketing will have to pick up the bill.
The agency calls back. It is going to take two weeks to make the changes and there is a substantial extra cost.
Does this sound familiar? Anyone who is responsible for Web content across Europe will notice the pattern. Even if you succeed in getting a localised Web site set up, the ongoing costs and revision times soon get out of control.
A Merrill Lynch report indicates that five languages have to be considered to reach 70% of a European audience. The lion's share of Web site costs are ongoing but when you multiply that by at least five, the numbers look scary.
Wouldn't it be wonderful if you could employ a system to manage localised content? After all, your job is to utilise IT to streamline business processes and to deliver cost savings and time-to-market advantage. It's time to wrest control back from marketing and look to technology to solve the problem. Unless we accept a solution-based approach to multilingual content management, we risk building an e-commerce Tower of Babel.
Mark Lancaster is a founder member of the Localisation Industry Standards Association and CEO of SDL International
Read more on Operating systems software