Insurance company Ecclesiastical embarked on its first major IT outsourcing project when it accepted that it was not getting the most out of the data it holds.
The company contracted Indian tier two IT services firm ITC Infotech to help it reduce the time and costs associated with pricing insurance products through a data integration.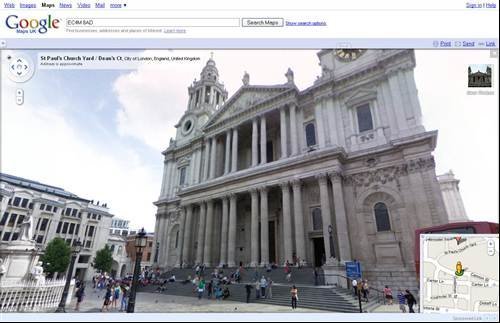 Before this the company was using a mainly manual process of analysing data on 80 product systems within its main insurance system to calculate the cost of an insurance product. This would take three to four days for each of the 80 products.
Ecclesiastical, which began in 1887 to provide insurance for Anglican churches, currently has cathedrals including St Paul's and Gloucester on its books. It also provides specialist financial services products to the charity, education and heritage sectors.
Steve Blackburn, business solutions director at Ecclesiastical, said data is the lifeblood of the business but it was not getting the most out of it. "We realised that we needed to do more with our data to improve decision making and capability."
Read more about big data storage:
ITC Infotech built a data warehouse that could take feeds from all product systems.
Blackburn said the company is very specialised and its insurance products have complex configurations. He said all the data on the main system covering all products will go through the data warehouse to provide accurate data to actuaries to help them set prices.
"Before this it was quite manual, with an employee going into the system interface and working out the prices. This would take three to four days for each product." He said the company can now price all products in two days. Users receive automated information feeds and the overall time and effort spent in conducting the business-critical pricing analysis has been slashed, speeding up decisions on product pricing.
Because it took so long to do in the past, Ecclesiastical would only perform this every six months.
The data is now updated more regularly. As a result of the accurate data, the company will make sure it is charging the right amount of money to cover insurance costs. It will be more competitive with its prices, and save time and reduce the resource requirements. Ecclesiastical has 70 IT staff in the UK, so the system frees up significant resources. It now has ITC's resources on demand.
ITC Infotech was previously the internal IT department at Indian conglomerate ITC Ltd. With revenues of $7bn, it is focused on fast-moving consumer goods, hotels, paperboards, paper and packaging, and agri-business.

ITC Ltd still owns ITC Infotech and is a major customer but spun it out in 2000 to serve other clients.
Blackburn said this is the first major IT outsourcing project Ecclesiastical has done. This was driven by the need for the right skills and increased capacity.
The project's success is seen as a platform for more. "It has given us a platform for big data projects," added Blackburn. "We are now looking at some other opportunities with ITC, such business application outsourcing."
Email Alerts
Register now to receive ComputerWeekly.com IT-related news, guides and more, delivered to your inbox.
By submitting your personal information, you agree to receive emails regarding relevant products and special offers from TechTarget and its partners. You also agree that your personal information may be transferred and processed in the United States, and that you have read and agree to the
Terms of Use
and the
Privacy Policy
.