Business analytics has been effective in decision-making for three of four enterprises, according to a Bloomberg Businessweek Research Services survey sponsored by SAS.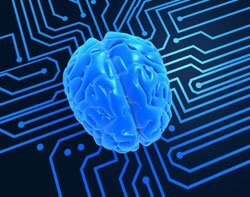 And Forrester principal analyst Boris Evelson says: "More than 49% of the companies that responded to our most recent Foresights Software Survey have concrete plans to implement or expand their use of BI software within the next 24 months."
Business intelligence is supposed to provide decision-makers with the insight they need, but the definition is changing. The growth in data is making it harder for people to gain meaningful insight because they can only track data on a quarterly or yearly basis. Increasingly, business leaders want to make decisions faster and this is putting the IT department under more pressure at a time when they are being asked to do more with less.
Business intelligence (BI) is expensive but a recent Nucleus Research report found that the more time deployment teams took to build data cubes or manage metadata, the more report building costs were eliminated. For example, the report's author, David O'Connell, discusses how a healthcare provider avoided growing its report-building staff by 20% because its IBM Cognos 8 BI deployment was integrated with more than 20 separate Oracle and SQL data bases. O'Connell adds: "A credit union examined by Nucleus avoided adding three report builders by combining operational information and trial-balance data in its IBM Cognos TM1 deployment and automating reporting for asset-liability management and cost-of-capital tracking."
IBM (with Cognos), Microsoft, SAP (Business Objects) and Oracle have strong BI offerings. IBM and Microsoft lack ERP products that the other two can offer. But Gartner says so far it's an open and heterogeneous position and increasing use of services in its value proposition are helping IBM to maintain par as a standard with SAP and Oracle.
However, in Gartner's report, The Changing Attitudes of Business Intelligence Users, Gartner analyst James Richardson notes that, in 2011, more than 50% of IBM Cognos respondents stated that SAP or Oracle is their primary ERP and these firms will form a key battleground over the next few years for Cognos.
Richardson says: "The biggest loser in the standardisation battle is Microsoft, which has neither the strength in ERP nor IBM's service provider touch to defend its position, and as such has fallen out of parity with the other three megavendors as a BI standard."
According to Clive Longbottom, services director at Quocirca, the biggest problem remains the cost of BI. "If a business' main asset is its information - its intellectual property - BI needs to be widespread across its employee base, so everyone can add value to the data at their disposal. By providing BI tools only to those deemed at a sufficiently high level, BI ceases to deliver what it promises and becomes a niche tool."
Worse, Forrester finds there are plenty of BI failures. The analyst firm warns that interest in BI software and spending money to adopt BI tools and processes do not necessarily translate into successful implementations. Forrester's most recent BI maturity survey indicated that enterprise BI maturity levels are still below average (2.75 on a scale of 5, a modest 6% increase over 2009).
Vivek Ranadivé, CEO of Tibco and co-author of The Two-Second Advantage, believes traditional BI is hampering business. Ranadivé says it is better to have the right data a few seconds before it is needed than wait six months to analyse a report from a data warehouse. "When you get off a plane you should be told that your luggage has not arrived, rather than have to go to lost baggage."
Ranadivé adds: "With a CRM system, everything sits in a database, but no one knows something has happened. Traditional ERP and CRM are siloed." For Ranadivé, businesses need to move away from the concept of application servers to an event server, where applications communicate events through a common bus (ie a service oriented architecture).
The Two-Second Advantage provides examples of how real-time decision support can grow a business. In one example, the CIO of Air France, Edouard Odier, describes a system to minimise disruption when long-haul flights are delayed. In the book, he says: "If there are 400 people on the long haul flight and the system sees that three will miss it, it may decide it's better to have 400 on time and three left behind." The system helps decide when the flight takes off, knows who will miss their connection, and automatically e-mails them with rebooking information.
While real-time analytics is about collapsing delay from week or months to seconds. predictive analytics allows users to predict things based on a number of events happening simultaneously. "It's situational awareness and is being used in the financial trading and online betting sectors," says John Sidhu, chief technology officer of Glue Reply.
He says classic BI tools cannot cope with predictive analytics because they use precanned output. In the gaming industry some of Glue Reply's clients are creating their own tools to manage risk.
Low cost business intelligence tools such as QlikView (see below) and open source business intelligence reporting tools such as Jaspersoft open up the use of BI in business. At the high-end, companies are moving closers to real time analytics and linking disparate sources of information together to add context to the decision-making process.
Verna Group is a healthcare manufacturing company based in Bolton, which supplies pulp paper products for infection-control to organisations such as the NHS.
David Foreman, group MIS manager at Verna Group, comes from a finance background, reporting information to the business, management accounts and also decision support.
He says: "We have a big tender process for the NHS, which requires plenty of information."
As well as supporting this tender process, BI is being used to prepare financial reports and help the company compete. In the last 10 years, technology has evolved, Foreman says. "We have needed to compete. We have tried to make our information far more efficient and effective."
Verna Group has moved from yearly to rolling quarterly forecasting for its budgets. The company initially tried using Microsoft Excel to improve the system for financial consolidation of accounts. But Foreman admits Excel was not the right tool. Instead the company has deployed Cognos Planning and Cognos Contributor to allow people to contribute to the forecast.
"We developed a model to enable people to go into their division/channel area which contains previous forecasts and historical data, allowing them to tweak numbers quickly. We are aiming for fast and light forecasting." Users can review the data based on what has happened in the previous quarter. The model supports trends. There is also a pipeline element which drives sales, by showing business opportunities. For instance, Foreman says: "When a hospital buys 10 macerator machines they will also buy a certain amount of pulp paper products."
Verna Group uses a data warehouse to collate information across the company. He says: "In April we had got to a position where overnight we could synchronise data from all systems, with aggregation and alerts."
He says: "We wanted to get moving quite quickly, and the level of our data is relatively easy." The company needed a cheap and quick solution. "Excel had some flaws . It can be difficult to get pivot table information out. Cognos needed more investment."
The company chose QlikView as its BI tool. QlikView is used to interrogate the data warehouse. It supports interactive reporting. Foreman says: "Previous we used paper based reports. Now managers can get the consolidated information very quickly, slice and dice and do their own analysis."
As well as being a cheaper option, Foreman says Qlikview lets users save the data in memory, unlike Cognos, which has to interrogate the data warehouse.
Case Study: Elekta deploys Inform demand forecasting to overcome ERP limitations >>
---
Read more about business intelligence
Email Alerts
Register now to receive ComputerWeekly.com IT-related news, guides and more, delivered to your inbox.
By submitting your personal information, you agree to receive emails regarding relevant products and special offers from TechTarget and its partners. You also agree that your personal information may be transferred and processed in the United States, and that you have read and agree to the
Terms of Use
and the
Privacy Policy
.
This was first published in September 2011