Cloud computing U.K. plan: Rackspace shows where to get started
Implementing cloud computing in the U.K. is simple when you plan first. Rackspace shows how to choose a provider and which applications to migrate.
The latest technological revolution is cloud computing, and while this promises endless benefits around increased flexibility and productivity as well as extensive cost savings, businesses are struggling to understand what cloud computing in the UK is and how it can benefit their organisation. From dedicated to shared hosting, private to public cloud, there's an abundance of buzzwords but precious little straight talking.
Implementing cloud does not have to be a complex project. Complexity, or simplicity for that matter, will be dictated by the planning that goes into the project prior to start

Simon Abrahams, Head of Product Development at Rackspace Hosting,
In recent years, use of virtualisation has become the norm amongst most large businesses as they come to recognise the benefits it can offer. This has helped drive businesses away from dedicated solutions. At the same time, the need for virtualisation expertise has increased takeup of managed hosting solutions, where the service provider offers a team of certified virtualisation engineers to set up, maintain, and troubleshoot virtualised infrastructures at a fraction of the in-house cost of hiring such a team.

Virtualisation is often the technology behind cloud computing, enabling hosting suppliers to offer scalable and cost-effective virtualised environments to their customers. Virtualisation unlocks the door to UK cloud computing, as it enables speed, flexibility and agility in the architecture and also breaks the "server hugging" mentality still prevalent in so many organisations.

Download this free guide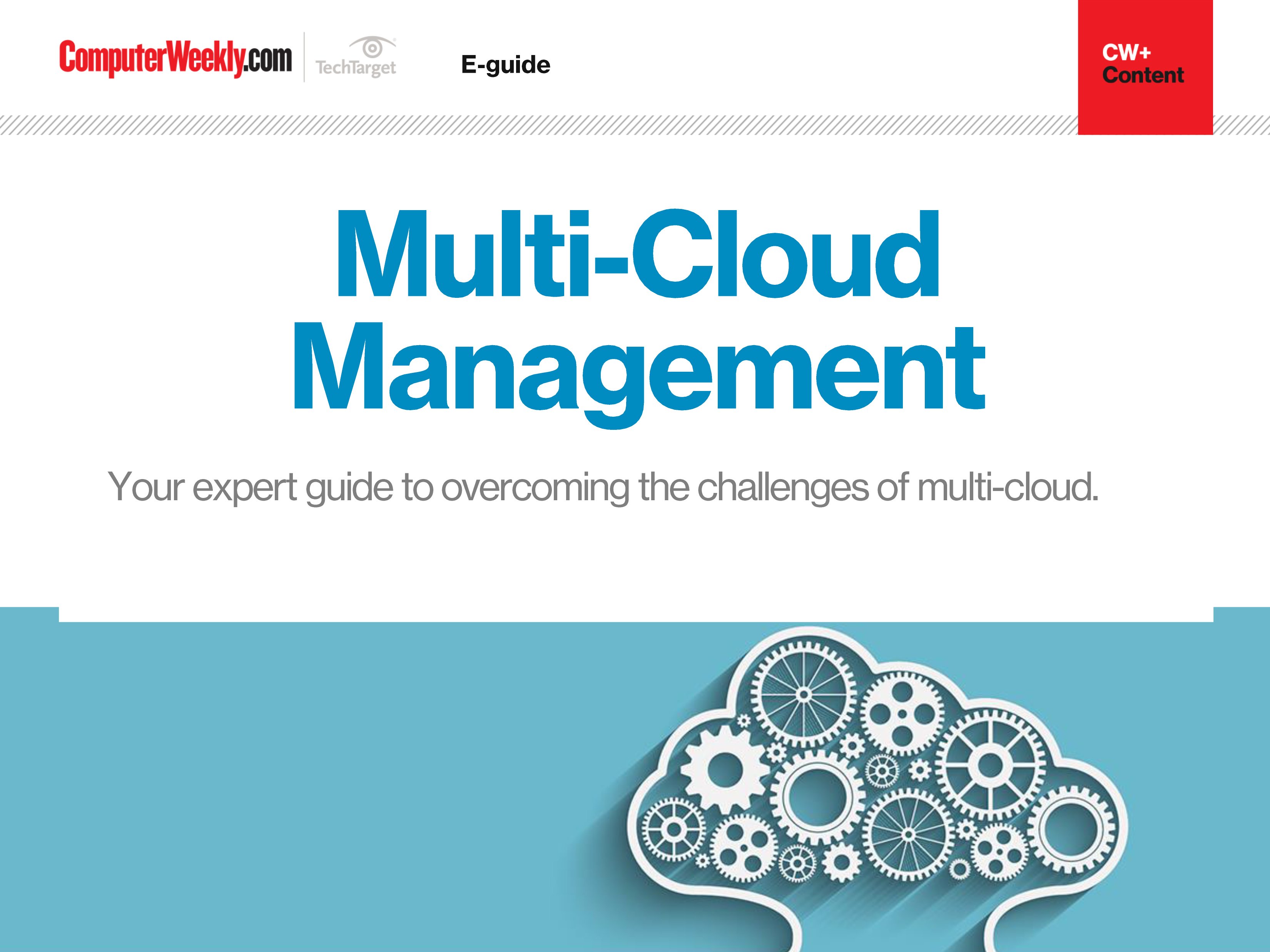 Weathering the storm of multi-cloud management
Discover how some organisations are overcoming the challenges of multi-cloud, and – in turn – reaping the rewards of expanding the range of suppliers they source services from.

By submitting your personal information, you agree that TechTarget and its partners may contact you regarding relevant content, products and special offers.

You also agree that your personal information may be transferred and processed in the United States, and that you have read and agree to the Terms of Use and the Privacy Policy.

UK cloud computing bandwagon
The market opportunity for cloud computing in the UK is huge and estimated to be worth $160 billion by 2011, according to Merrill Lynch. This means that a lot of organisations have jumped on the cloud bandwagon, often adding to the confusion by re-badging existing offerings as "cloud" and offering rock-bottom prices that are not supported by effective security or reliability guarantees.

When moving to the cloud, UK organisations must ensure their provider is open and transparent and doesn't lock them into proprietary systems that could end up costing more over time.

Picking the right cloud for your purposes
With so much competition in the market it is critical that you get the right cloud for your purposes. Private cloud, for example, is a good match for organisations seeking uptime guarantees, security, support, customisation and flexibility. This, however, still carries a price premium, as it runs on, dedicated hardware, thereby making it less suitable for highly budget-conscious organisations and small startups.

If the focus is on handling traffic spikes, demand a public cloud, as it has the ability to scale effortlessly, which is particularly attractive for websites and applications that have either seasonal demand or unpredictable traffic. However, the lack of customisation and uptime guarantees or service-level agreements (SLAs) may prove to be a barrier to some.

Managed or dedicated hosting is most suited to organisations looking for high uptime guarantees, security, the backing of a comprehensive support team and the ability to customise their environments. Organisations with compliance requirements, such as e-commerce providers, are often a good fit for managed hosting.

Pricing of UK cloud computing and applications
Pricing structure must also be addressed. Part of the attraction of cloud computing in the UK is that solutions are priced per hour or per day, so that you really do pay only for what you use. However, for longer term investments or high volumes, organisations should investigate whether there is a discounted price.

Questions should be asked around the future applications the cloud will support to protect against vendor lockin. Developments such as enabling mobile access will not only help differentiate between cloud offerings but also ensure the technology provides maximum productivity alongside cost savings.

A thorough assessment of the applications to be migrated to the cloud is crucial ahead of any investment, with consideration for which applications are most suited for the cloud and why. This assessment should be conducted in line with the clear business goals outlined in the planning phase.

It usually makes sense to migrate less risky applications first -- i.e., those that are not customer-facing or core to the business. You may want to start testing the cloud with low-risk or legacy applications that need to be refreshed. This will give your team time to move up the learning curve.

Implementing cloud does not have to be a complex project. Complexity -- or simplicity for that matter -- will be dictated by the planning that goes into the project prior to its start; the chosen cloud provider's approach to migration and setup; the type of applications to be migrated; and the technology already in place.

As UK cloud offerings evolve, additional applications will become available with the ability to offer dedicated and public cloud products combined as a hybrid offering. This will enable UK organisations to host their core applications and data on dedicated hardware and then burst into the public cloud to cope with increased demand more cost effectively.

Simon Abrahams is the Head of Product Development at Rackspace Hosting and a contributor to SearchVirtualDataCentre.co.uk

Read more on Cloud computing services