Cognos acquires Adaytum and bolsters performance management agenda
AMR Research examines the impact of Cognos' $160m acquisition of Adaytum.

| | |
| --- | --- |
| | |
AMR Research examines the impact of Cognos' $160m acquisition of Adaytum.

The purchase, which was completed this week, reinforces both companies' stated performance management missions and clearly sets up Cognos to compete with Hyperion and enterprise suppliers Oracle, PeopleSoft and SAP.

For much of the past year, Cognos has been aggressively pitching the performance management story, supported by its strong business intelligence (BI) products along with its Cognos Finance product line.

Our research with users indicated that business planning and budgeting is the main pain point for organisations that are evaluating their own enterprise performance management (EPM) strategy.

But EPM is more than business planning; it includes performance measurement (like BI) for financial and operational metrics, alerting, and scorecarding. Adaytum recently expanded its message with the release of Adaytum3 in November to embrace performance management, recognising that users need more than just planning.

AMR Research believes that this combination is a good move for both firms and allows the soon-to-be expanded Cognos to address more application opportunities within its target markets.

Customers evaluating either product set today should continue to do so, as integration will be quick. The first step is to rationalise the product portfolio; Adaytum bundles rival BI vendor Business Objects and reports technology within its application. That will be immediately replaced with Cognos analytic software and Adaytum customers on maintenance will receive these replacement components for no fee.

For the next few months, competitors will be ruthless in poking holes in the Cognos/Adaytum combination. It remains to be seen how the enterprise vendors will react to a well-placed partner entering a space that they think they own. Yet all along, Cognos has clearly stated its intent to enter this market, and with Adaytum, it can now do it in spades.

http://www.amrresearch.com

Download this free guide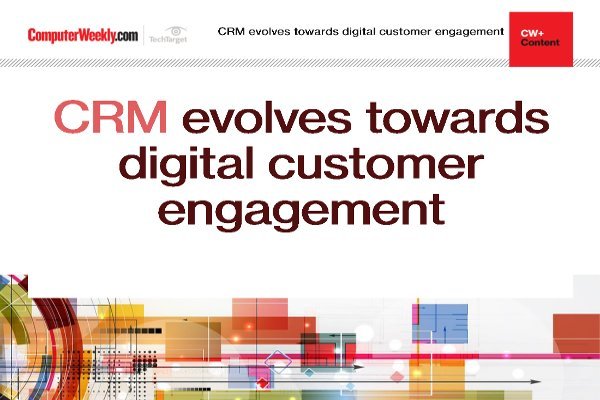 Enhancing digital customer engagement with CRM
Learn about customer relationship management has evolved towards engaging with customers through every channel, with digital at the forefront.
By submitting your personal information, you agree that TechTarget and its partners may contact you regarding relevant content, products and special offers.
You also agree that your personal information may be transferred and processed in the United States, and that you have read and agree to the Terms of Use and the Privacy Policy.
Read more on Business applications