In the midst of global financial uncertainty, it is becoming increasingly important for organisations to effectively manage and account for their software to help to optimise IT expenditure. A common misconception is that managing software assets is a complicated and costly task. However, by implementing a Software Asset Management (SAM) programme, organisations can manage their software in the simplest and most economically efficient way.
SAM is basically implementing a set of processes, policies and procedures to enable an organisation to ascertain what software they have installed; apply the terms of their existing licence agreements and establish, at any one point in time, if there is a gap between what they are entitled to and what they actually have installed.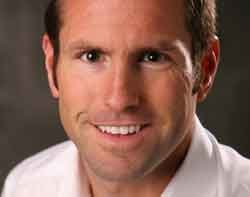 SAM enables an organisation to avoid the risks of being under licensed and forms the foundation for effective software licence compliance. It also helps an organisation to avoid being over licensed and enjoy the associated cost savings. This is achieved in part by ensuring that software that is no longer in use is either re-allocated or retired.
The environment in which software is deployed is constantly changing due to employee turnover levels and software upgrades, and because over time PCs are retired, reconditioned or replaced. To achieve an effective SAM programme it is essential that the SAM processes, policies and procedures are understood and adhered to by all employees. By educating all employees and training staff as appropriate the entire management of software licences becomes a much easier operation to manage.
Organisations need to build SAM knowledge and skills in-house where possible, and/or can consult a SAM service provider to manage the process before transferring the skills to a designated SAM specialist or team. Once the board realises the full savings to be made and the consequential mitigation of risk; approval for the project may soon follow.
To implement the best SAM practices there are two tools required. The first is an automated discovery tool to establish what software is installed on the network, creating up-to-date inventories which help to flag licence renewals. The second is a licence management tool, which provides information by seat, named user, server and client access for optimum decisions.
A SAM programme, when implemented fully, reduces software, operational and support budgets over a period of time. It helps to save software licence spend and reduces infrastructure costs. It allows faster application deployment; improved version control and user satisfaction. According to Gartner, the introduction of an effective SAM programme has the potential to reduce company IT costs by up to 30%. A typical return on investment can occur within the first year.
Without an effective SAM programme, businesses run the risk of inefficiency, higher IT spending, support costs and wasted budgets. Not to mention the legal implications and potential costs associated with non-compliant software.
---
Sign-up to Computer Weekly to download research papers from SIRB on software asset management:
Board needs to show leadership in software asset management
The Software Asset Management trap - Why mid-sized companies are wasting money, and what to do about it
---
The Software Industry Research Board was established in 2008 and its members include organisations that are amongst the most influential in the IT industry today. They have come together to research common issues around Software Asset Management (SAM), Software Licence Management (SLM), compliance and emerging technologies.
The SIRB conducts an annual survey in conjunction with international analyst house IDC, targeted at both private and public sector organisations to assess their current understanding of licensing practices, their attitudes towards buying software, their perception of new technologies and to understand where they will make changes to benefit from a more cost-effective and risk-free environment in the future.
---
Sign-up to Computer Weekly to download more articles on software asset management:
Roundtable: Managing IT assets and tracking total cost of ownership
IT asset management user trend survey
Email Alerts
Register now to receive ComputerWeekly.com IT-related news, guides and more, delivered to your inbox.
By submitting your personal information, you agree to receive emails regarding relevant products and special offers from TechTarget and its partners. You also agree that your personal information may be transferred and processed in the United States, and that you have read and agree to the
Terms of Use
and the
Privacy Policy
.
This was first published in December 2010