Difficult economic times are a challenge for everyone, writes Hamish Macarthur, founder of Macarthur Stroud International. IT managers must keep service levels high while reducing costs, get more out of the same or fewer resources and take on environmental issues. Yet this is a scenario for change and virtualisation can have a long-term benefit to the business.
Five benefits of virtualisation: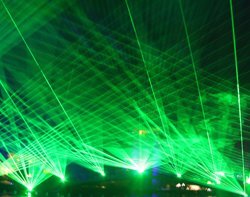 Virtualisation is one of those technologies coming at the right time. Applied to servers, storage and desktops, virtualisation can release assets, saving in capital and operational expenditure. It can reduce the number of software licences that need to be deployed.
Server virtualisation supports multiple applications to operate on a single physical server, enabling the same assets to be better utilised. Pooling storage resources, deploying thin provisioning and de-duplication will mean disk arrays do not have to be upgraded so often, even when storage requirements are growing quickly.
Options include building in high availability and disaster recovery processes without replicating everything. The automation embedded in virtualisation tools supports management processes. It does not replace them. After all, if systems fail, administrators rely on management tools to identify where the problems are.
The uptake of virtualisation technologies demonstrates their success. They do contribute to the environmental footprint, but with fewer server and storage resources, the demand for power and cooling can be reduced. There will also be fewer units to dispose of.
One clear lesson is that virtualisation does not resolve all issues. It is a journey. The implementation and expectations need to be managed. But, by embarking on this journey, there are real gains to be realised in the short term as in the long term. Virtualisation starts to change the basic infrastructure, saving money and establishing a new foundation for on-going developments.
Because business is dependent on computerisation, no longer does IT have to be taken for granted. The IT team can show it has answers to help reduce operating costs and show how every employee can make a contribution to reducing greenhouse gases.
Video: Benefits of virtualisation
Image: Richard Young/Rex Features
Email Alerts
Register now to receive ComputerWeekly.com IT-related news, guides and more, delivered to your inbox.
By submitting your personal information, you agree to receive emails regarding relevant products and special offers from TechTarget and its partners. You also agree that your personal information may be transferred and processed in the United States, and that you have read and agree to the
Terms of Use
and the
Privacy Policy
.
This was first published in September 2009