IT decision-makers accept SaaS as the future of software
Software as a service is set to become mainstream in 2014 as organisations replace on-premise systems with cloud applications.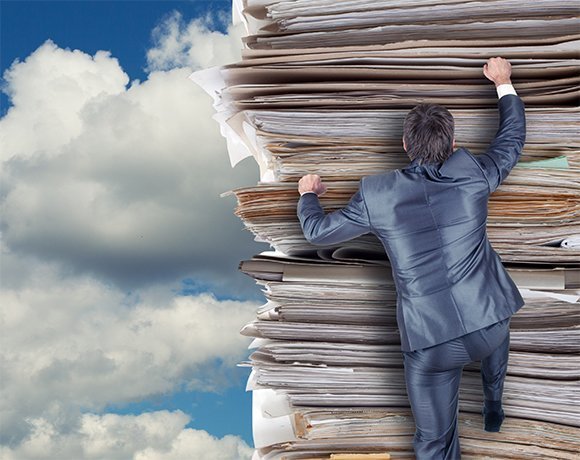 Software as a service (SaaS) is set to become mainstream in 2014 as organisations replace on-premise systems with cloud applications.
In the latest Computer Weekly/TechTarget IT Priorities study, 44% of IT decision-makers said they would be considering SaaS in 2014 (see Chart 1), although 61% of the 247 respondents said they would be deploying on-premise systems (see Chart 2).

Download this free guide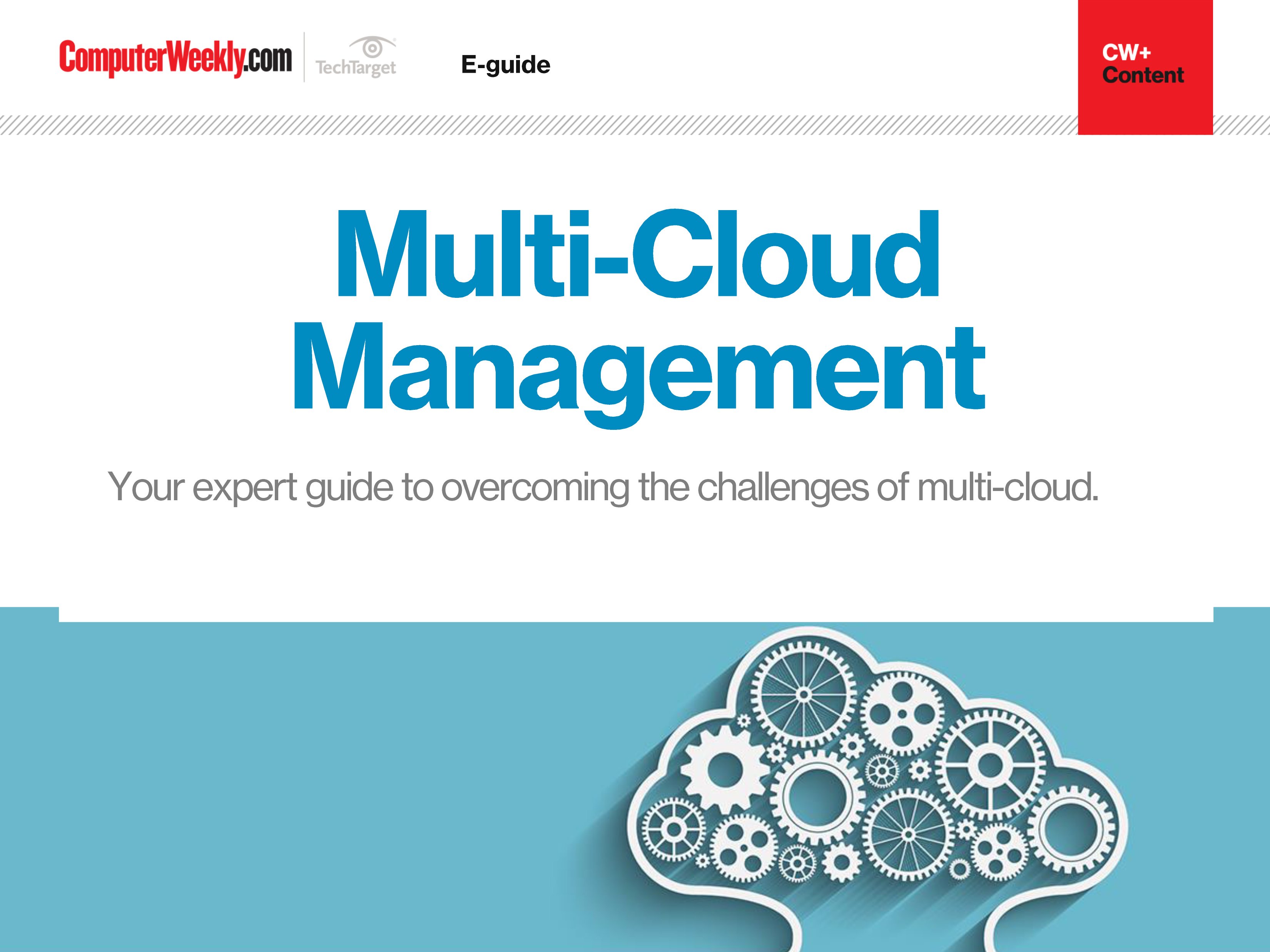 Weathering the storm of multi-cloud management
Discover how some organisations are overcoming the challenges of multi-cloud, and – in turn – reaping the rewards of expanding the range of suppliers they source services from.
By submitting your personal information, you agree that TechTarget and its partners may contact you regarding relevant content, products and special offers.
You also agree that your personal information may be transferred and processed in the United States, and that you have read and agree to the Terms of Use and the Privacy Policy.
SaaS is a deployment model that is particularly suited to small and medium-sized enterprises (SMEs).
Mark Ridley, director of technology at Reed.co.uk, created an IT function from scratch as the recruitment website separated operations from parent company Reed.
Of a 55-strong IT team, he said only five are dedicated to in-house IT. The remainder are focused on website development.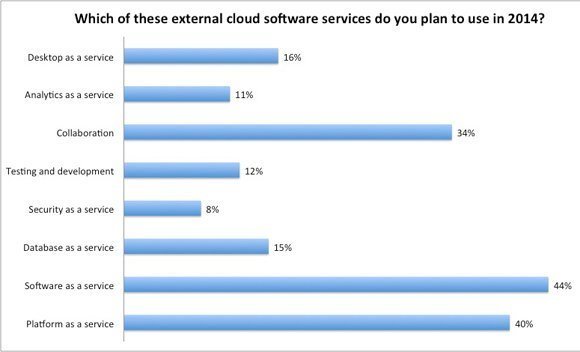 The company has standardised on Google Docs and Drive for its office applications, email and shared file system. This is delivered via desktop-based Chromebox devices, Salesforce.com for customer relationship management (CRM), SAP Business ByDesign for finance, and Jive for social networking.
Ridley said SaaS means IT is charged on a per user basis, which greatly simplifies licensing and procurement.
According to Forrester analyst James Staten, cloud technologies and services represent the fastest way for the business to reach new buyers and breathe new life into ageing applications.
"In 2014, cloud leverage will be both traditional and disruptive as the business and IT put cloud to work," he said.
Staten said SaaS was likely to become the de facto standard for buying new applications.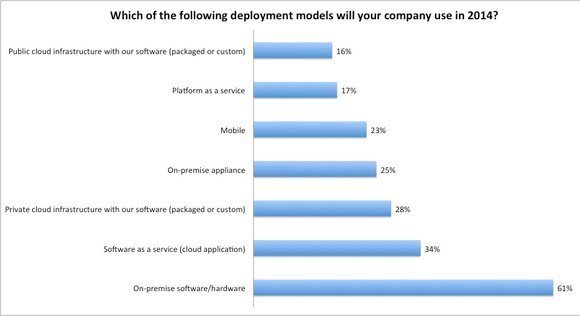 Read more on Cloud computing services