Information Excellence 2012-Spring Summit on data dynamics kicks off
Capture all the action of Day 1 at Information Excellence 2012-Spring Summit on data dynamics being held in Bengaluru on Feb 25-26, 2012.
The Information Excellence 2012-Spring Summit with the theme 'Data Dynamics' targeted at BI professionals in India commenced in Bengaluru on February 25, 2012. The two-day summit being held at at the Wipro campus in the Electronic City, will conclude today. On its first day the event received an encouraging response with more than two hundred BI professionals attending the show.
With transformational technologies like mobility, big data, cloud, virtualization and pervasive Internet, the BI scene has been changing rapidly in the past decade. The focus of the event is to expound the demand and need for data collection, integration, transformation, analysis, discovery, dissemination, presentation, and visualization of data the and tools focused on some or all of these functions.
Get the highlights of day 2 here.
The speakers at the summit include K. R. Sanjiv, Sr. VP, Analytics & Information Management Services at Wipro Technologies, Soumendra Mohanty, Partner, Accenture (Global Information Management Services), Vijaya P H Deepti, Head of Global Delivery Insurance, TCS, Ashish Vikram, Vice President, Engineering, User Data and Analytics (UDA) at Yahoo!, Deepak Swamy, Head, Corporate Product Strategy - Products, Platforms & Solutions, Infosys, Anindya Ghosh from Wipro, UIDAI volunteer member Sudharshan Gangrade, Parag Chitalia, Director, Global Operations, Supply Chain Analytics and Dr K Raghava Rau, Program Manager from Dell, Jayant Haritsa from Indian Institute of Science, S. H. Sengamedu from Komli Labs, Sridhar Gopalakrishnan from Xurmo Technologies, Aditya Yadav from SunGard India and lastly, Sreedharan Srinivasan from Iron Mountain Services.
The first day also saw a panel discussion on 'The Changing Face of Data and Its Implications'. The panelists were Srinivasa Raghavan from Citicorp, Mukund Mohan from IBM, Iqbal Kaur from Target, Mahesh Velapakam from Wipro and Naren Peri from Mu Sigma.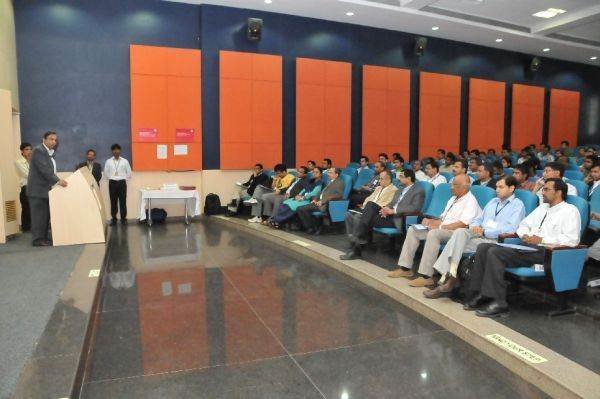 K.R. Sanjiv, SVP for analytics and information management at Wipro, delivered a welcome note speech defining the agenda of the event.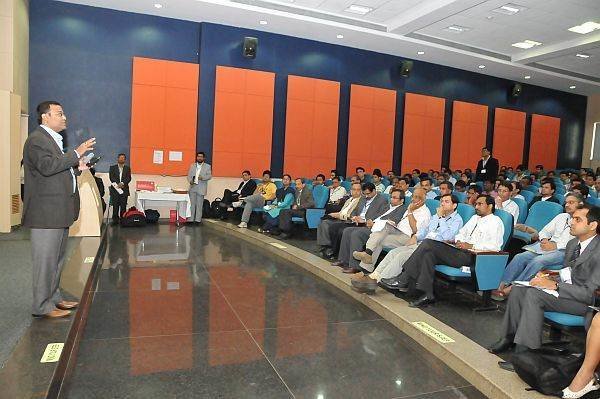 "Quite a turn out considering it is a lazy Saturday," says Soumendra Mohanty of Accenture while delivering the keynote on Day 1.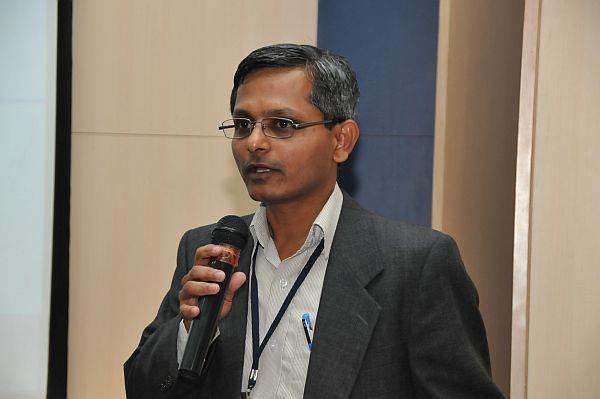 The summit anchor Nagaraj Kulkarni of Compegence, and Information Excellence volunteer, took to stage to introduce the speaker. He added an interesting element by informing the audience of the speakers' favorite books and why they like them.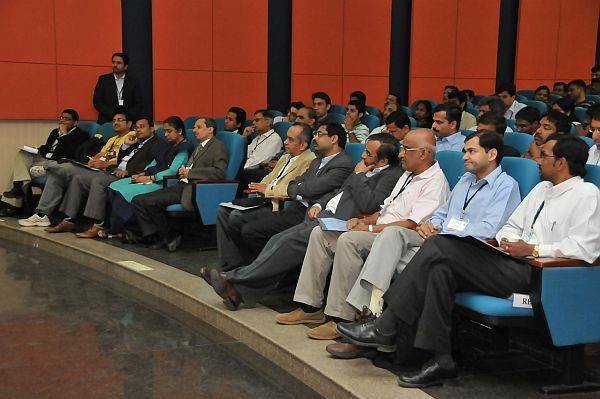 The attentive BI professionals at Information Excellence 2012-Spring Summit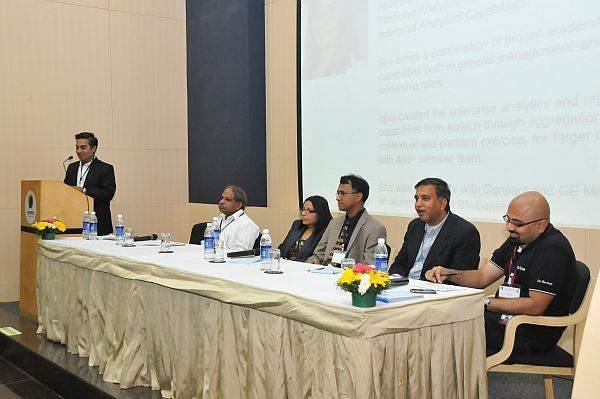 The engaging panel discussion on 'The Changing Face of Data' in progress. The audience members who posted the best questions received raffle tickets!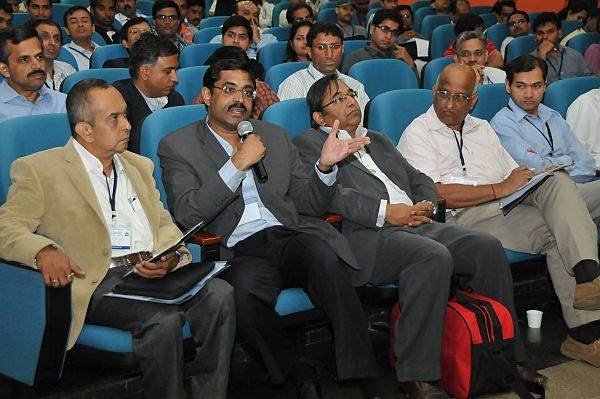 From data management to audience management: The summit speakers had to deal with some tough questioning on Day 1.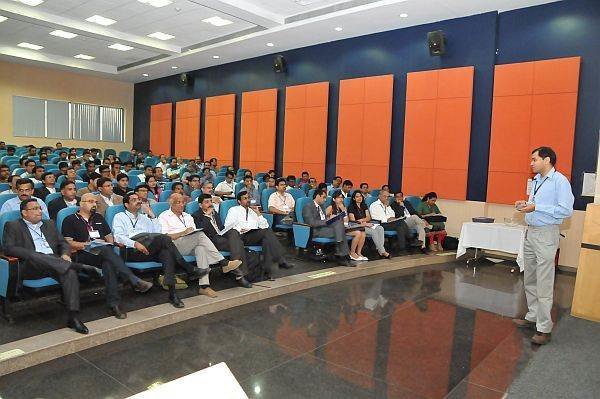 In this presentation Ashish Vikram showed how Yahoo! experiments with the layout by conducting bucket-testing.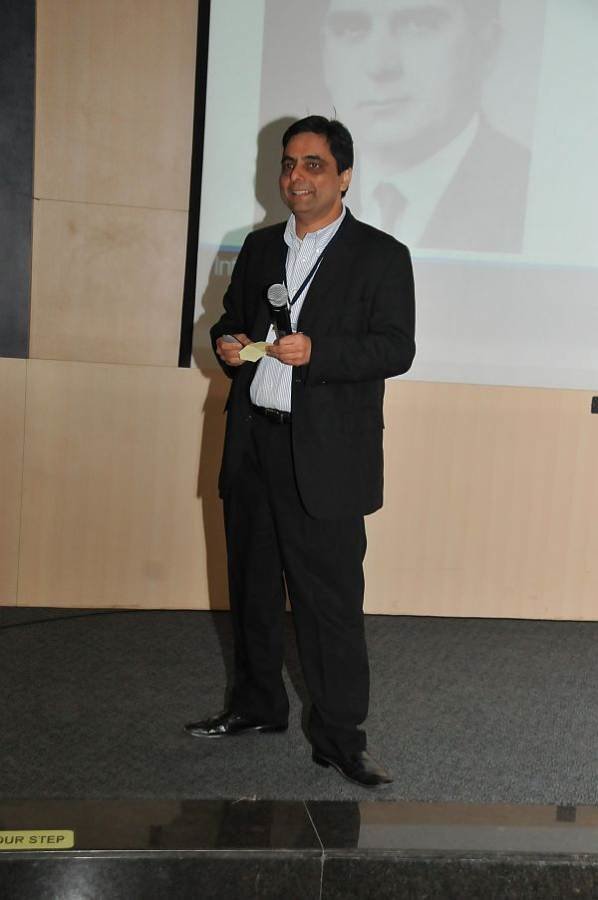 Deepak Swamy from Infosys informed the audience of an interesting fact: Clarence Saunders, the 19th century American grocer acclaimed for developing the self service retail model, came up with many simple yet intelligent ideas that are mainstay of BI as we see it today.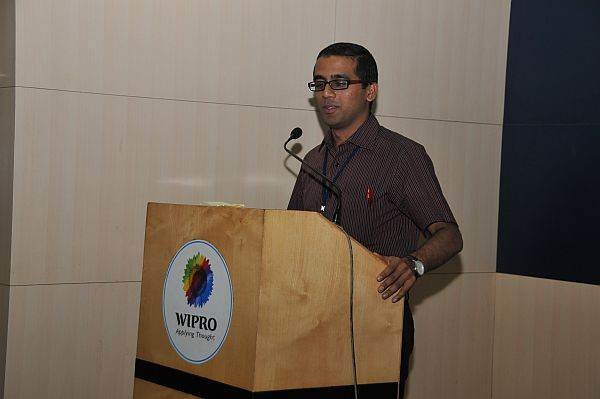 Sudarshan Gangrade of UIDAI explains how the government is using analytics to optimize human resource.