AOL settles improper billing cases
America Online has agreed to settle a pair of class action lawsuits brought on behalf of subscribers to the online services of...
America Online has agreed to settle a pair of class action lawsuits brought on behalf of subscribers to the online services of AOL and its CompuServe unit. They allege AOL and CompuServe continued to bill them after the plaintiffs asked for their subscriptions to be cancelled.

Download this free guide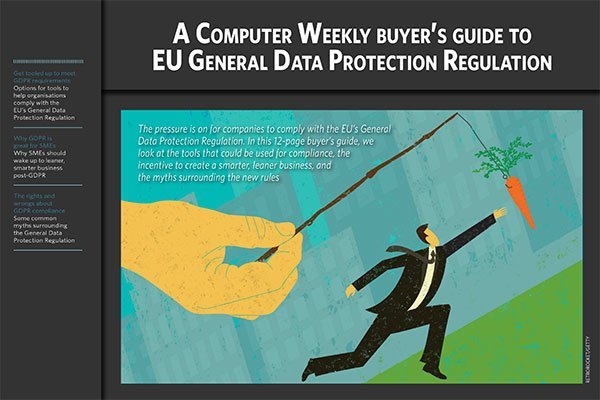 Computer Weekly's Buyer's Guide to GDPR Part 2
In this 12-page buyer's guide, we look at the tools that could be used for compliance, the incentive to create a smarter, leaner business, and the myths surrounding the new rules.
By submitting your personal information, you agree that TechTarget and its partners may contact you regarding relevant content, products and special offers.
You also agree that your personal information may be transferred and processed in the United States, and that you have read and agree to the Terms of Use and the Privacy Policy.
AOL "vigorously denies any liability" related to the allegations, but agreed to settle to avoid the "undue burden and cost" of further litigation and to resolve the matter.
However, as part of the agreement, AOL also has agreed to make changes in its procedures to prevent post-cancellation charges in the future.
The class action lawsuits in Oklahoma and California will be dismissed as a result of the settlement agreement, whose final court approval will be addressed at a hearing in October.
As part of this agreement, AOL will make refunds available to those AOL and CompuServe subscribers who tried to terminate their service, but were then billed for service and who wrote or telephoned AOL before 6 April to request a refund.
The proposed settlement calls for AOL to provide refunds of up to four months of subscription fees, at a rate of $21.95 per month. How much of a refund a plaintiff receives will depend on his or her specific claim. AOL has also agreed to pay the plaintiffs $3m for legal fees and costs.
The proposed settlement class consists of all AOL subscribers and former subscribers in the US who allegedly incurred post-cancellation charges between 7 June 1996 and 6 April 2004 and who allege that they were wrongfully charged for subscriptions at any time after they attempted to cancel.
"We're pleased that we're in the process to bring this matter to conclusion and pleased we were able to reach this settlement," said Nicholas Graham, an AOL spokesman.
However, there is other litigation related to this improper billing issue. "We're aware of other pending litigation matters on the same subject in other states, some brought by attorneys general and others by private parties," Graham said, although he did not know how many such cases were still going on.
Juan Carlos Perez writes for IDG News Service
Read more on E-commerce technology