Gateway launches services through resellers
Gateway's latest programme to sell services through its network of resellers aims to address the needs of its business customers...
Gateway's latest programme to sell services through its network of resellers aims to address the needs of its business customers while the company continues its reformation as a consumer electronics supplier.

Download this free guide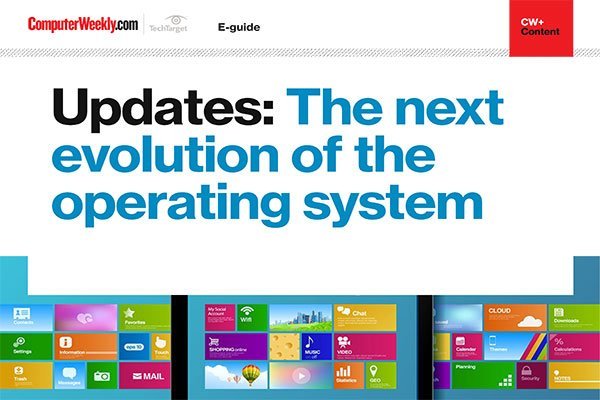 Software Updates: Our latest e-guide is available for your device. Download now?
See how operating systems are evolving with the help of continuous updates and learn about how the Spectre and Meltdown microprocessor flaws have led to improved, more secure processors being released and how Microsoft is evolving its Windows desktop operating system.
By submitting your personal information, you agree that TechTarget and its partners may contact you regarding relevant content, products and special offers.
You also agree that your personal information may be transferred and processed in the United States, and that you have read and agree to the Terms of Use and the Privacy Policy.
The Gateway Support Services programme will allow Gateway's ProNet value-added resellers to offer their customers services such as extended warranties, same day, on-site service and technical support.
By permitting resellers to offer these services, customers who purchase Gateway products through a reseller will now have a single point of contact for both products and services.
Most of attention directed toward Gateway in the past six months has centered on the company's strategy to sell more consumer electronics products, such as digital televisions and media PCs. But Gateway has also attempted to raise the profile of its business product line over the same period, introducing new server and storage products and augmenting its services offerings.
Despite that strategy, revenue from professional customers fell 14% in the fourth quarter, compared with the same quarter the previous year. Gateway had no plans to charge its resellers for the ability to offer services, but hoped the additional capabilities of its resellers will convince more customers to purchase hardware through that channel.
Gateway will continue to offer services directly to business customers if that is their preference.
Last week Gateway announced plans to acquire eMachines to boost its sagging PC sales as the consumer electronics market grows. EMachines builds and sells low-end desktop and notebook PCs to consumers through retail channels.
Gateway will maintain that distribution network for eMachines PCs at first, but it is "seriously examining" the possibility of bringing some of the low-end eMachines desktops over to the professional side of its business to capitalise on eMachines' low-cost business model.
Those products would then be sold through Gateway's ProNet reseller network as well as directly through its website.
Tom Krazit writes for IDG News Service