IBM posts income and revenue gains
IBM missed analysts' per-share earnings expectations but posted year-on-year income and revenue growth during its first quarter.
IBM missed analysts' per-share earnings expectations but posted year-on-year income and revenue growth during its first quarter.
Referring to the "ongoing difficult environment", chairman and chief executive officer Sam Palmisano characterised the quarter, which has just ended, as a strong one for IBM, and said the company continued to gain share in the markets it considers strategic.

Download this free guide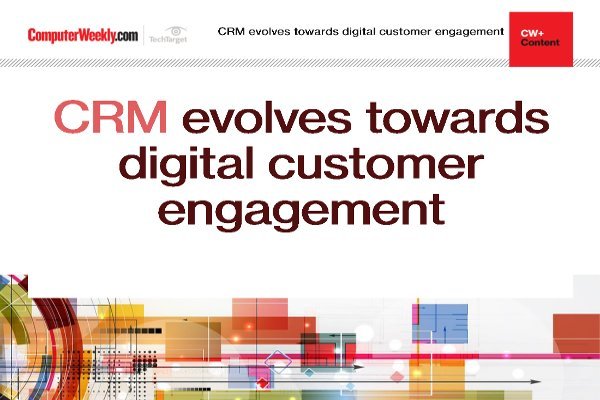 Enhancing digital customer engagement with CRM
Learn about customer relationship management has evolved towards engaging with customers through every channel, with digital at the forefront.
By submitting your personal information, you agree that TechTarget and its partners may contact you regarding relevant content, products and special offers.
You also agree that your personal information may be transferred and processed in the United States, and that you have read and agree to the Terms of Use and the Privacy Policy.
IBM's first-quarter income from continuing operations was $1.4bn (£890m), up 8% more than $1.3bn in its first fiscal quarter of 2002. Revenue for the quarter from continuing operations was $20.1bn, up 11% from $18bn for the same period a year ago.
"In the current environment, our revenue growth and profit were strong," IBM chief financial officer John Joyce said. "What really matters is how we manage the company. We are managing the company to our strategy, and we are executing."
Revenue from IBM's Global Services business, augmented by its purchase last year of PwC Consulting, rose 24% over last year's first quarter, to $10.2bn.
Acquisitions also helped boost the company's software division, which posted revenue of $3.1bn, up 8% year on year. That total included the post-acquisition results of Rational Software, which IBM purchased in late February for $2.1bn, adding a fifth unit to its Software Group.
Of the company's software brands, Tivoli revenue declined 5% as customers delayed buying decisions, while Lotus revenue dropped 1%. With the Lotus messaging market mature, growth is unlikely to pick up until the economy does, Joyce said.
DB2 revenue grew 22%, while WebSphere revenue increased 14%. Hardware revenue dropped 1%, to $5.8bn. Some of that decrease comes as IBM sheds troubled operations, through deals such as last year's sale of IBM's unprofitable hard disc drive operations to Hitachi.
After climbing into the black last quarter, IBM's PC unit slid back into the red. Revenue from the Personal Systems Group dropped 5% year on year and the group recorded a $69m loss.
IBM's manufacturing wing, the Technology Group, also posted a revenue decline, down 21% from last year's first quarter, but improved its profitability thanks to restructuring.
Servers and storage sales remained strong, with Shark revenue up 22% year-over-year.
IBM's Global Financing unit continues to be a sore spot. Revenue from the division dropped 10% from last year's first quarter to $705m.
Customers remain focused on investments with short-term benefits, Joyce said. The US war against Iraq slowed business for a few days during the quarter, but economic uncertainty remains a larger factor in slow customer spending.
Meanwhile, IBM will continue taking advantage of the weakened IT sector to pick up complementary businesses.
"We have been focusing billions of dollars in research and development, in capital and acquisitions, because we want to be out in front of a very important shift that is taking place," Joyce said. "This use of our strong cash flow for acquisitions will continue."
Read more on Business applications