Oracle World: Oracle and Red Hat work on desktop Linux
Red Hat and Oracle have been co-operating to improve the desktop version of Red Hat's Linux operating system.

Download this free guide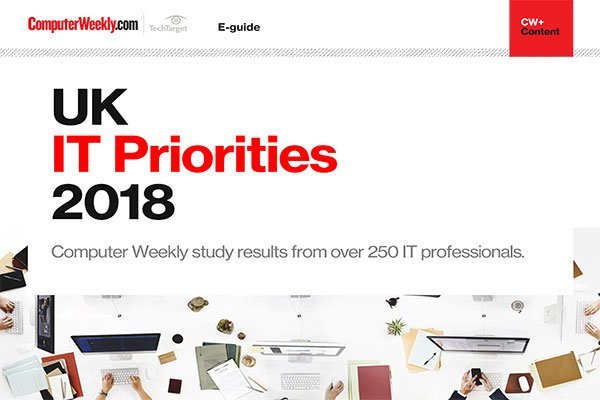 2018 UK IT Priorities survey results
IT organisations in the UK and across Europe are starting to accelerate the move to the cloud. Read more about the key areas in which senior IT managers are planning to invest in over the next 12 months.

Red Hat and Oracle have been co-operating to improve the desktop version of Red Hat's Linux operating system.



The aim is to develop an enterprise-class environment that will run Web-based versions of Oracle software applications, said Red Hat chairman and chief executive officer Matthew Szulik, chairman and chief executive officer at the Oracle World user show in San Francisco.

"We're working with Oracle to expand and improve the client version of Red Hat Linux, and we see the opportunity to have Oracle applications running on Red Hat Linux," he explained.

The companies already have partnered closely on the server version of Red Hat Linux, tuning it to run Oracle's database on clusters of Intel-based servers.

Enterprise Manager, Oracle's suite of database management products, and Oracle Collaboration Suite, its productivity applications including e-mail and calendaring, are among the programs that will take advantage of improvements to Red Hat's client operating system, Szulik said.

Oracle may announce a browser-based version of Enterprise Manager at its conference this week.

After failed attempts in the past, open-source software is poised for widespread use on the desktop because programs like the Mozilla Web browser, the KDE user interface and the Gnome desktop environment have matured sufficiently, Szulik said.

Sun Microsystems, another Linux supporter, said recently that it plans to sell desktop computers running Linux, Mozilla and other open-source software.

The moves are seen as an attempt to unseat Microsoft's Windows operating system from its dominant position on the desktop.

"For the past six or seven years people have been asking me about the future of Linux on the client," Szulik said. "A couple of things had to fall into place. We had to make sure we can make money on the server side, we had to expand the competency [of open-source products], and we had to create an alternative to Internet Explorer. Mozilla had to improve."

When Oracle approached Red Hat some 18 months ago to discuss joint development projects, Szulik said he was "suspicious" of the company's motives. Since then, Oracle has "done all the things they promised they would do", which include running many of its internal applications on Red Hat Linux servers and releasing an open-source version of its clustered file system.
Read more on Operating systems software