Managing application licences will define limits of cloud computing
While businesses assess the value of cloud computing they will need a way to manage application deployment.
While businesses assess the value of cloud computing they will need a way to manage application deployment.
How does the IT department specify whether an application can only run on physical servers, or that it must not run in the public cloud, or is only licenced to run across two virtual machines? This is the area Novell is hoping to address with a new strategy dubbed Intelligent Workload Management.

Download this free guide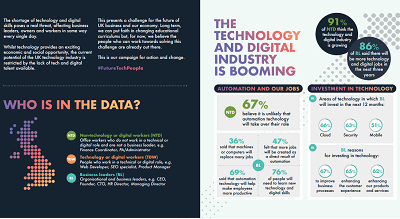 Infographic: How to future-proof UK technology
There is no doubt that the technology industry is booming right now, bringing with it exciting social and economic opportunities. However, there is a real fear that the UK industry may be stunted due to the lack of talent available. This e-guide helps to break down the future fears and expectations of dozens of business leaders and tech workers.
Describing the strategy during his keynote presentation at the company's Brainshare Europe conference, Javier Colado, president, Novell EMEA, said, "CIOs both need to support flexibility and regulatory compliance. Intelligent workload management provides an ability to mange [application] workloads in a secure and scalable way," which he said would allow them to meet these distinct requirements.
He said over the next 10 years companies would have a physical software stack, a virtual stack and also a stack in the cloud. All three will require business service management, IT service management and security.
He said, "Companies would like to have flexibility with a single layer of BSM and ITSM plus identity and security. We have products in this area and are confident we will become the leader in this space."
Novell is developing software to enable IT departments to choose which application workloads they run physically, virtually or in the cloud. Roger Whitehead, vice president, product development at Novell, said the strategy focuses on three areas: the service driven data centre; physical, virtual and cloud management and managed business services.
"Intelligent Workload Management provides businesses with policies, security and knowledge across all three environments."
Read more on Managing IT and business issues