Download - European User Awards: Networking winners
Jennifer Scott takes a look at what made the winning entries stand out from the crowd.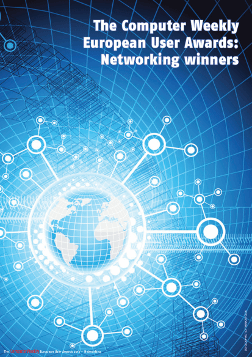 Download Computer Weekly European User Awards: Networking Winners
Download this 10 page report on the winners of the Networking series of our first ever European User Awards.
Inside, find out how our winners walked away with trophies for their innovation in the public sector, private sector, cloud, technology and the best of show. Discover the methods they implemented that set them apart from others in the sector.
Member benefits:
• Instant access to our library of premium content
• Each week's issue direct to your inbox, free
• Uninterrupted readership of guides and features
• Invites to our exclusive events
• And much more