Women-only Web site to promote IT careers
Industry and the Government are teaming up to develop a major Web site aimed at attracting more women into IT and supporting them...
Industry and the Government are teaming up to develop a major Web site aimed at attracting more women into IT and supporting them once they start work.



John Kavanagh.

The Portia project is designing the site specifically for women, to try to ease skills shortages by improving the ratio of women to men in IT, and in science and engineering in general.

Download this free guide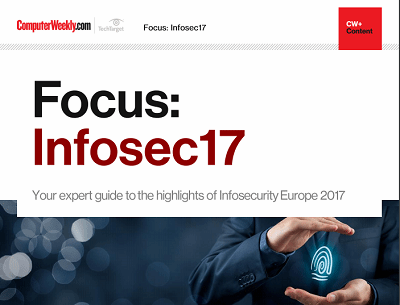 From forensic cyber to encryption: InfoSec17
Security technologist Bruce Schneier's insights and warnings around the regulation of IoT security and forensic cyber psychologist Mary Aiken's comments around the tensions between encryption and state security were the top highlights of the keynote presentations at Infosecurity Europe 2017 in London.
By submitting your personal information, you agree that TechTarget and its partners may contact you regarding relevant content, products and special offers.
You also agree that your personal information may be transferred and processed in the United States, and that you have read and agree to the Terms of Use and the Privacy Policy.
Women comprise only 25% of IT staff, and the proportion is falling. Only 12% of computing undergraduates are women.
One section of the proposed Web site will be aimed at schoolgirls, providing not only careers advice but also case studies featuring young women, showing them at work and in leisure time.
Another area will seek to keep women in touch with their profession if they leave or take a career break to have children.
There will also be discussion areas on work matters and on issues such as privacy of personal information, in which women outside the IT industry could also take part.
An important role will be to support women working in these male-dominated areas, says Jan Peters, who represents the Department of Trade and Industry (DTI) on the project committee.
"If you work in an environment where there are not many women you can feel isolated and be subjected to jibes, and the pressure of this can build up," she says.
"It's good to be able to chat with other women in the same field and in the same circumstances. In addition, we're looking at the possibility of online mentoring," says Peters.
"We also want women who take career breaks to stay connected, so there will be role models on the site for them too, to keep their perceptions of the field up to date with changes."
The site will provide links to others, including those run by volunteers, such as Women into Computing, Women Into Science and Engineering, and the Women's Engineering Society.
Funding has come from the DTI and the Post Office, and London University's Imperial College is providing some IT resources, including students to write HTML. Peters says this both helps the project and gives students experience.
"The site is being professionally designed by women, specifically for women, as opposed to a general careers site for everyone," explains Peters.
The site will ultimately feature job adverts, the aim being to make it self-funding.
Women in IT the Portia project will offer support and advice.
Read more on IT risk management