Why use a mentor?
Many IT workers wanting to climb the corporate ladder are discovering the benefits of having a professional mentor. Nathalie...

Download this free guide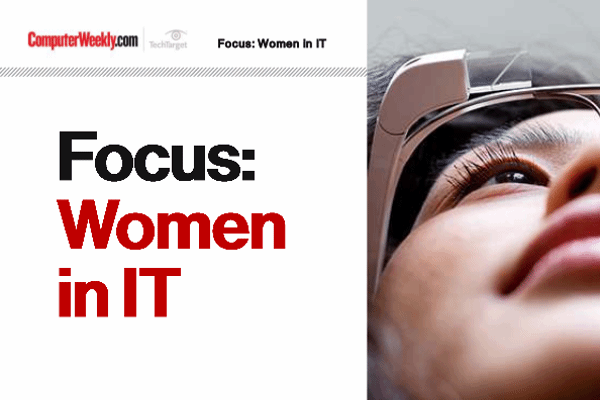 Shifting the landscape of gender and diversity
The number of women in tech in Europe is an average of 16%. This guide offers a collection of articles highlighting some of the prominent issues surrounding increasing the number of women in the IT industry.

By submitting your personal information, you agree that TechTarget and its partners may contact you regarding relevant content, products and special offers.

You also agree that your personal information may be transferred and processed in the United States, and that you have read and agree to the Terms of Use and the Privacy Policy.

Many IT workers wanting to climb the corporate ladder are discovering the benefits of having a professional mentor. Nathalie Towner reports



From time to time we all need someone to lean on, and computer professionals are no different. Increasing numbers of ambitious ITers are benefiting from spending time with a professional mentor who understands their career goals and is willing to listen to their troubles and proffer a few wise words of experience.

Explaining the origins of mentoring, Mike Pegg, professional mentor and author of The Art of Mentoring, says, "It used to be about having a trusted advisor, it was someone who respected you and let you make the decisions, they essentially gave you an overview of the jungle."

Pegg believes the growth in popularity of career mentors is due to more workers recognising the value of stepping away from their day-to-day work and thinking about their long-term strategic goals. "The mentor does not have an agenda, you go to them to show what options you are considering, together you make a contract and you show them you are taking responsibility for those decisions," he says.

Pegg says there should be no blurring of the lines between the role of a career coach and a mentor. A mentor guides you where you want to go, while a coach gives you the skills to help you on the journey.

Firms keen to get their staff to look at the bigger picture are now adopting formal schemes where the mentoring relationship is very structured. Miriam Green, IT services project manager at network supplier Avaya, has been taking part in the company's mentoring scheme for the past 18 months. "It is open to anyone in the company," she explains. "You are given a selection of mentors and you choose the one that is most suited to you."

It should always be the mentee that chooses the mentor because if they are not comfortable with their chosen guru the process will never work.

Pegg says the mentor and mentee should share the same values and be clear from the outset about what they want to achieve. Trust is essential, and the mentor must guarantee that confidentiality will be kept at all times.

Normally a mentor is someone with greater experience and knowledge, although it depends on what the worker wants to get out of the relationship. Some companies operate peer mentoring schemes where people of equal seniority take it in turns to mentor each other.

Green is being mentored by someone senior to her who is based outside of her department and has nothing to do with IT. This is common practice and, because he is not involved with her day-to-day work, he can give her a fresh perspective on any issues that arise. "At one point I was a team leader and we would discuss any issues that would arise from this," says Green. "It was easy to discuss this with someone who was not in my area because there was no baggage attached. He also helped me step outside of my team and stop getting wrapped up in my world."

Before Green and her mentor got started, Avaya organised an initial meeting to explain what the scheme was about and how to manage the relationship. Green understood from this that she should be the driving force in the relationship - the mentor is not there to dictate what she should do.

"At our meetings I always set the agenda of what I want to cover, I think it is really important that this comes from the mentee. It is not really about giving advice, just having someone there to listen has been a real benefit, and the meetings really encourage you to reflect on yourself," she says.

Green was happy to have someone from a sales and consulting background as her mentor because she wanted to focus on personal development and management issues. She meets up with him for one hour a month and occasionally on an ad hoc basis if the need arises.

A good mentor will always listen and will not attempt to force their opinions on the mentee. An important skill for the mentor is being able to understand how other people think. They are there to teach the person to be self-managing and help them expand their options.

IT consultant Franco Milazzo had a mentor from an IT background when he worked for Bond Technologies but found it was important that he could also discuss broader non-IT issues. "Meetings with mentors took place on a weekly basis where possible and we discussed how the current project was going, how the mentee was taking advantage of internal company opportunities and their personal development plan, including hard and soft skills," he says.

Milazzo's former employee took mentoring to all levels of the company. His own mentor was mentored by more senior staff, Milazzo believes anyone who is keen to develop their career will benefit from having a mentor, regardless of how old they are.

It is important to remember that a mentor cannot provide quick-fix solutions, they are there to make the mentee create time for themselves and help them reflect on the decisions they make. "A mentor makes sure that the mentee is a happy bunny focused on more than just the work under their nose," says Milazzo.

Advice for choosing a mentor

Understand what you want to get out of the relationship and choose a mentor who has the appropriate skills. Ask yourself whether you want someone with greater experience and knowledge or a close peer who can give practical advice


Decide whether you want a mentor with an IT background or someone from another area who can give a fresh perspective


Be sure it is someone you can trust. You need to be open with the person, so you need to know confidentiality will be kept


Choose someone that you can get on with on a personal level.
Read more on IT jobs and recruitment