VoIP flows over optimised pipes
To ensure the quality of its VoIP traffic, Gold Line, a phone card company, used WAN optimisation techniques to prioritise voice traffic.
It's commonly understood that VoIP quality can suffer when it's competing with other applications for space in the pipes. Gold Line, the largest provider of prepaid long-distance calling cards in North America, took an uncommon approach to ensuring that its VoIP traffic got the priority it deserved -- with WAN optimisation techniques.

Last year, when it cut over to VoIP, Gold Line needed a way to prioritise VoIP traffic on its high-speed network to ensure the highest quality of service for its VoIP users and customers. The company's VoIP offering, called G.L. Phone, allows calls to be made by using instructions on a Gold Line handset or adapter.

Download this free guide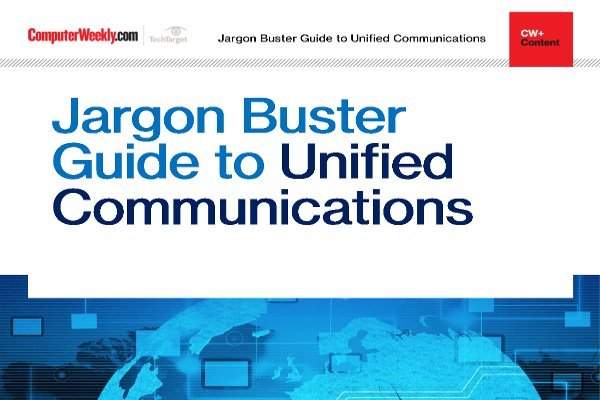 Jargon buster guide to Unified Communications
Explore some of the key elements of a Unified Communications deployment and discover insight into some of the emerging trends that are changing the way we communicate in our working lives.

By submitting your personal information, you agree that TechTarget and its partners may contact you regarding relevant content, products and special offers.

You also agree that your personal information may be transferred and processed in the United States, and that you have read and agree to the Terms of Use and the Privacy Policy.

Gold Line's ARC Phone division, its engineering and research and development arm, is charged with designing and maintaining the company's complex, high-speed network, which services more than 70% of the calling card market with more than 175 million minutes of long-distance calls per month. It handles switching capacity for more than 60,000 ports and more than 1,000 T1 lines in North America.

According to Arashf Bafekr, ARC Phone's technical director, the challenge was to shape VoIP traffic on carrier, hosted and residential lines. Bafekr said the company looked at several options, including optimisation appliances from Packeteer and Exinda. One critical feature was that whichever appliance Gold Line chose had to be able to shape VoIP to the company's specifications.

Gold Line eventually chose two Exinda 4700s to handle the 25 to 30 meg of VoIP traffic -- roughly 700 calls -- traveling the lines at any given time. So far, Bafekr said, there have been no serious problems.

The company has also used some of the monitoring functionality that Exinda offers and generates reports on some of its hosted lines. Bafekr added that Gold Line can tune the Exinda 4700s to raise or lower the amount of VoIP traffic optimised over the network.

Gold Line runs a Cisco-powered network center and Siemens EWSD switches that can terminate a billion minutes of calling per month.

"Optimising Gold Line's network is a complicated task," Bafekr said. "We needed to reserve a variable portion of our bandwidth for our VoIP users. We were looking for a solution that could provide easy-to-use optimisation and detailed reporting."

The Exinda 4700s run at 100 megabits per second and were installed in a high-availability failover configuration, Bafekr said.

Richard Bryer, an associate with the IT Channel Group, an Exinda reseller that worked closely on the Gold Line project, said Gold Line's goal was to protect and ensure the level of quality of VoIP traffic in order to provide lower-cost services for customers.

Although he couldn't pinpoint an exact number, Bafekr said, the cost savings of running optimised and prioritised VoIP traffic are fairly evident, especially since bandwidth is being shared between VoIP and data.

"We saved a lot," he said. "Instead of having two different VoIP and data networks, we can run it all on one."
Read more on Voice networking and VoIP