Unlocking the knowledge
Ingres can run on almost all platforms and access new and existing data resources. What is it?
Ingres can run on almost all platforms and access new and existing data resources. What is it?



Ingres followed Oracle and IBM's SQL/DS into the relational database management systems (RDBMS) field. It was once regarded as architecturally superior to both, but a combination of poor management and marketing meant it never reached its potential market.

During the early 1990s, uncertainty over its ownership and future frightened some committed user organisations away. Although, perhaps unexpectedly, it has thrived under the ownership of Computer Associates, it continues to have a low profile, taking third place behind CA's Unicenter TNG management architecture, and Jasmine object-oriented database.

Download this free guide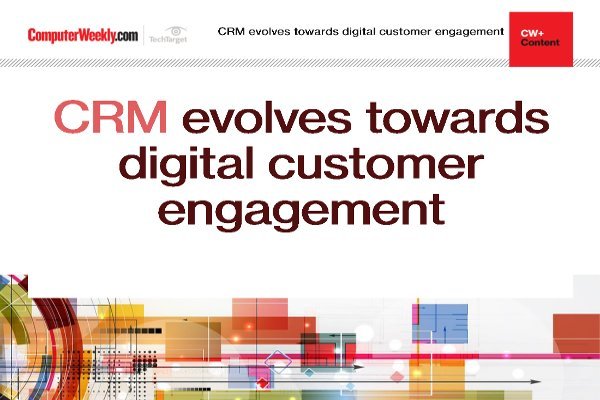 Enhancing digital customer engagement with CRM
Learn about customer relationship management has evolved towards engaging with customers through every channel, with digital at the forefront.
Sadly, CA's own reputation for aggressive asset stripping is another handicap. A senior IT executive at a major UK utility said: "We were getting into Ingres - but we didn't want to deal with CA."
Where did it originate?
It was designed by Michael Stonebraker, professor of computer sciences at Berkeley, and latterly creator of the PostgresSQL open source object-relational database.
What's it for?
While Ingres is an advanced RDBMS, capable of building n-tier, fully Internet-enabled, mission-critical applications, CA realises that it simply isn't feasible to compete with Oracle on its own ground. Instead, CA has positioned Ingres as an integral part of its information management strategy, "a comprehensive information infrastructure that allows organisations to exploit new technologies while integrating existing applications and data sources". The emphasis is on Ingres' range of connectivity, and ability to access new and existing data resources.
What makes it special?
The Openroad 4GL (fourth generation language), which offers visual tools such as point and click, drag and drop components, to build n-tier applications which can be rolled out to thousands of users. These applications can be deployed on many different platforms, and access existing data sources.
How difficult is it?
You will need knowledge of SQL and an understanding of relational concepts.
Learning the basics of Ingres takes two weeks (the Ingres II: Systems & Database Administration Rapid Learning Package). If you already have Ingres 6.x skills, there is a one-day course to teach you the features of Ingres II.
Where is it used?
Ingres is used across most sectors, but historically has had a high take-up in the public sector in the UK. The coach division of National Express recently announced that it was making Ingres its key information management tool.
Don't confuse
CAI man, an employee of Computer Associates Inc, with a cayman, a type of crocodile.
What does it run on?
Ingres runs on all 57 varieties of Unix, plus Microsoft's operating systems. Openroad is available on Microsoft client operating systems.
Few people know that
The Metropolitan Police uses CA's Jasmine object database to store mugshots of criminals.
What's coming up?
Ingres for Linux. CA was among the pioneers in putting its products, including its systems management tools, on Linux. This goes alongside an unswerving commitment to Windows 2000.
Training
CA: 01753-577733 www.ca.comeducation
Knowledgepool: eu.knowledgepool.com
QA: 01285-640181 www.qatraining.com
www.Exposerve.com
www.Teknoskill.com

Rates of pay

With two years' Ingres experience, the range is about £28,000 to £35,000. Rates are higher in the City, although all the RDBMS suppliers are retreating in the face of a general move to Oracle. DBAs are in short supply and particularly well paid.

Analyst programmer £26,300

Senior analyst programmer £35,167

Senior systems developer £35,000

Source: Computer Weekly/SSP Survey, July 2000
Read more on Business applications