Too much keying
There's too much re-keying going on behind the scenes today.
John Riley
Groundswell
There's too much re-keying going on behind the scenes today. Inland Revenue staff, for example, are re-keying data on the new electronic tax return submissions. But we're also hearing stories of some dotcoms re-keying e-commerce orders, collected on their swishy Internet front ends, to connect with the Electronic Data Interchange (EDI) world to ensure automatic fulfilment.

Download this free guide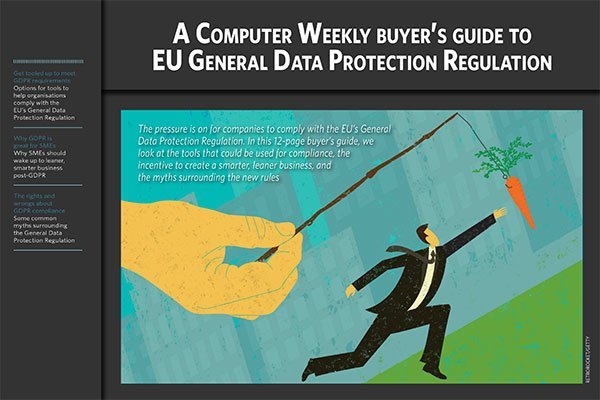 Computer Weekly's Buyer's Guide to GDPR Part 2
In this 12-page buyer's guide, we look at the tools that could be used for compliance, the incentive to create a smarter, leaner business, and the myths surrounding the new rules.
By submitting your personal information, you agree that TechTarget and its partners may contact you regarding relevant content, products and special offers.
You also agree that your personal information may be transferred and processed in the United States, and that you have read and agree to the Terms of Use and the Privacy Policy.
We keep reading of the imminent demise of EDI, which has enabled corporations to trade electronically for some 20 years, and the dominance of XML in e-business. Eventually, yes. But EDI has years of life yet and XML still has far to go on the nitty gritty.
Peter Jordan, of Kraft Foods Europe, commented recently how every demo of XML with EDI starts and finishes with people keying in on screen and looking at a screen. Not good enough. Big business needs automated processes.
That's why, for all its faults, EDI works. It integrates with current business processes, the large centralised material requirements planning and re-ordering systems which automatically generate bulk transactions and batch up overnight.
EDI pioneers are starting to bridge the gap between the XML and EDI worlds through the Global Commerce Initiative, set up by two dozen companies last October. Expect to see real progress here. However, it will be some time yet before the re-keying stops.
Read more on E-commerce technology