Thought for the day: Acting on public interest
Act will crack Whitehall secrecy about IT procurement, says David Isaac

The Freedom of Information Act will crack Whitehall secrecy about IT procurement, says David Isaac.


The announcement by work and pensions minister Andrew Smith that his department is going to be more open about its contracts is a positive development.

Download this free guide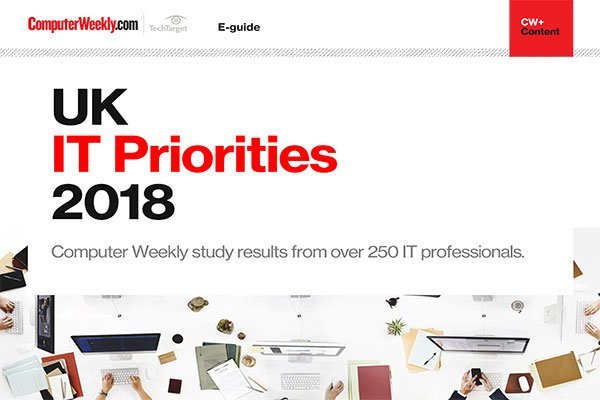 UK IT Priorities 2018 survey results
Download this e-guide to discover the results of our 2018 UK IT Priorities survey, where IT leaders shared with us what they are going to be investing in over the coming 12 months.
By submitting your personal information, you agree that TechTarget and its partners may contact you regarding relevant content, products and special offers.
You also agree that your personal information may be transferred and processed in the United States, and that you have read and agree to the Terms of Use and the Privacy Policy.
But these concessions are very limited, especially when compared to the obligations which become operative in January 2005 under the Freedom of Information Act.

There has been considerable pressure for government to disclose Gateway reviews, details of suppliers' underperformance and the amounts withheld under contracts. The National Audit Office and MPs' questions have succeeded in unearthing information about service failures and payments, but little real information about procurement processes has been revealed.

For this reason the impact of the Act will be profound on the information about public contracts that will be disclosable to the public. Indeed, the ability of ministers to restrict the disclosure of information will be extremely limited.

Under the Act there are certain limited exemptions from the right of access to information. This is generally where information has been provided in confidence or that "commercial interests" would be prejudiced. Yet even in these situations a "public interest" test will apply. This is likely to mean that information about public expenditure and the manner in which suppliers are appointed should, where possible, be disclosed.

Whitehall should be aware of the breadth of the information that can be requested once the Act becomes operative. Very good reasons will have to exist for departments involved in major IT procurements to refuse to release information about supplier evaluation and selection, contract negotiation and award.

When it comes to the contract itself, detailed contractual terms will be disclosable unless the commercial-interest exemption can be relied on. Experience from other countries with similar regimes also suggests that even if detailed commercial terms cannot be revealed, disclosure will extend to the general approach to the payment of fees. There will also need to be good reasons not to disclose information relating to contractor underperformance and the payment of service credits. Requests could also extend to discussions about termination.

In view of these impending obligations on government departments, only a limited amount of confidential and commercial information will be capable of being withheld. This will undoubtedly have cost implications for departments and suppliers. The latter will be obliged under their contracts to provide information to government customers.

Smith's announcement to provide more information about his department's contracts is a welcome step. However, the sooner ministers disclose information on IT contract procurement and performance the better. Greater openness now will provide increased public transparency, but more importantly will allow departments to prepare for the Act.

David Isaac is a partner at Masons Solicitors
Read more on IT outsourcing