The cloud: the academic's view
Andrew Tuson, Master of Information Leadership course director at City University London, said the cloud can help organisations that need to respond rapidly
Andrew Tuson, Master of Information Leadership course director at City University London, said the cloud can help organisations that need to respond to rapidly changing business environments or user expectations.

Download this free guide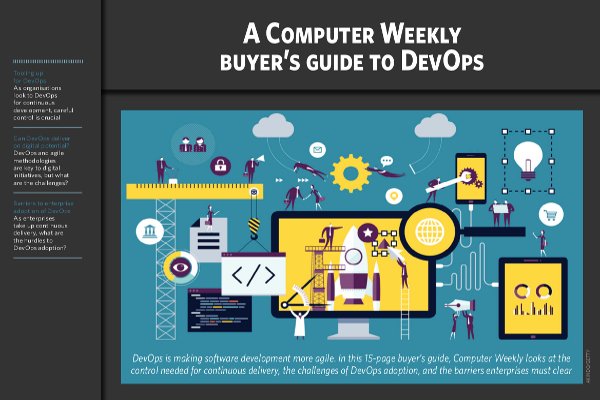 Tooling up for DevOps
Join us as we delve into how DevOps is making software development more agile as well as the control needed for continuous delivery, the challenges of DevOps adoption, and the barriers enterprises must clear.
By submitting your personal information, you agree that TechTarget and its partners may contact you regarding relevant content, products and special offers.
You also agree that your personal information may be transferred and processed in the United States, and that you have read and agree to the Terms of Use and the Privacy Policy.
"It's the span of foresight versus the span of flexibility. How far can an organisation see into the future and how quickly can it change if it needs to change often? For example, higher education over the next few years faces heavy budget cuts, but must serve Generation Y users who have high expectations of technology. Universities must change the way they provide IT, and many will consider the cloud to meet budget constraints but at the same time deliver the latest technology," Andrew Tuson said.
With cuts in services of as much as 20%, IT leaders in higher education will have to consider how they deliver services, such as student registration and payroll, and how they are accessed, said Tuson.
CIOs who want to drive innovation will also look to the cloud, he said.
"Innovative CIOs will look at what their organisation is about and ask: 'What parts of the IT function allow me to innovate and which bits supply basic commodity services that can be put in the cloud?' The cloud will give them the ability to put together flexible packages without having to set up a large amount of iron that needs lots of loving and air conditioning," he said.
This article is part of a feature from the Beyond the Cloud conference organised by BT and Computer Weekly. Click on the links below for more coverage from the conference:
Cloud conference hears how to boost business and cut costs
The cloud: the private sector IT leader's view
The cloud: The public sector IT leader's view
Read more on Web software