Tailor-made training targets small firms
Twenty thousand small businesses are to be offered tailor-made IT training programmes as part of a nationwide experiment to show...
Twenty thousand small businesses are to be offered tailor-made IT training programmes as part of a nationwide experiment to show small firms how to boost their profits by investing in e-business and IT skills.
Bill Goodwin
The E-skills into Business Initiative, a partnership between universities, training companies, IT suppliers and professional institutions, aims to challenge the traditional apathy of small firms to IT training.

Download this free guide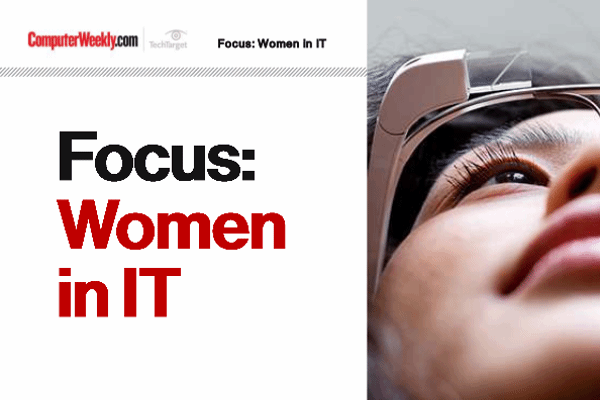 Shifting the landscape of gender and diversity
The number of women in tech in Europe is an average of 16%. This guide offers a collection of articles highlighting some of the prominent issues surrounding increasing the number of women in the IT industry.
By submitting your personal information, you agree that TechTarget and its partners may contact you regarding relevant content, products and special offers.
You also agree that your personal information may be transferred and processed in the United States, and that you have read and agree to the Terms of Use and the Privacy Policy.
The project is the first nationwide IT training scheme for small firms since the Government's controversial Bug Buster initiative, which set out to train 30,000 people in how to manage the Y2K problem.
The new scheme, to be launched early next year, aims to change the anti-training culture of small firms by teaching staff IT and e-business skills that will immediately benefit employers.
"The massive benefit of this programme is that it will link an owner-manager's investment in training to very short-term returns to his business that he can measure himself," said Nigel Payne, director of the e-skills NTO, who is co-ordinating the project.
Staff, who usually have little spare time in small companies, will be able to boost their skills by taking online training directly linked to the business needs of their firm from their desktop PCs at evenings, lunchtimes, or between meetings.
"The project is not about promoting courses, but will analyse the business to point to specific learning that staff need to do today to move forward," said Payne.
The Isle of Wight, Milton Keynes and Kent will run pilot projects in January, before the scheme is rolled out nationally from April.
Laurence Keynes, e-commerce advisor of the Isle of White Partnership, said the programme could bring enormous benefits to 200 small firms on the island, which has one of the highest unemployment rates in the South East.
"We don't have a higher education institute on the Isle of Wight, so the impact of e-learning could be dramatic. It opens up possibilities of training we have only dreamed about," he said.
Although initially aimed at companies in the South East, the scheme, which has £600,000 backing from the South East England Development Agency and other partners, will eventually be opened to small companies across the UK.
E-skills into business initiative
Project will be rolled out in April 2001. It aims to train 20,000 SMEs by 2004
Company managers fill in a 30-question organisational goal analysis
Employees fill in a 60-question form to assess their IT skills.
Staff are offered on-line training in IT and e-business skills needed to meet their company's goals
Pilot schemes begin in January in the Isle of Wight, Milton Keynes and Kent
Partners include: Business Links, Computing Services and Software Association, British Computer Society, TECs, universities and private training providers.
Read more on IT jobs and recruitment