Subscription-based businesses are cheerleaders for CIOs on the board
CIOs at subscription-based businesses play a crucial role in transforming their enterprises by focusing on customers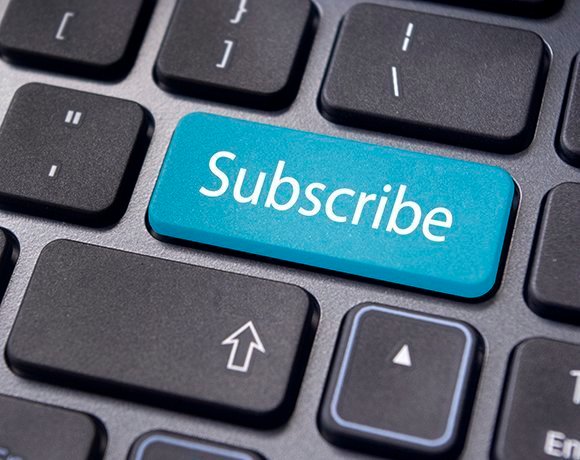 CIOs at subscription-based businesses play a crucial role in transforming their enterprises to put customers at the centre of the business.
Many companies are transforming how they operate to take advantage of providing services consumers will subscribe to, rather than selling hard products.
The combination of consumers looking to buy goods and services – such as music and film – using subscription services and existing subscription-based businesses aiming to build deeper relationships with customers is driving transformation in industries such as publishing and communications.
But getting and retaining financial commitment from customers relies on having the right IT in place.
At a recent roundtable hosted by cloud-based billing and subscription management services provider Zuora, executives at four of the company's customers talked about their journeys to harness technology to put customers at the centre of their business.
The discussion revealed support for CIOs to take leading roles in business strategies and, commenting on their importance, Financial Times (FT) CTO John O'Donovan said he challenges any company in any sector to turn off the technology and still work.
"Not having CIOs on the board is nuts," he said.
Financial Times
In the case of the FT the company had no choice but to change how it served customers.
With the media industry hit hard by changing consumption habits of customers, the company realised it had to change in the face of online competition and decided to become subscription-based online.
"We did need to change because newspapers had declining revenues. I don't think newspapers will ever go away, but the decline is on and there is no going back," said O'Donovan.
He added there was no time for the company to debate what it would do as it was faced with a decline in sales, and it was vital a decision about how to go forward was made quickly. It also had to ensure everybody understood what they were doing and why. The FT decided to move to an online subscription model with a paywall.
O'Donovan said it is not easy to understand the benefits of new, less traditional technology investments.
"Our CEO made a good point when he said it's only after we started the subscription relationship we realised the true value was in the data and the long-term relationship with the customer," he said.
This kind of attitude has enabled the company to think about the opportunities available, rather than dwelling on perceived problems, according to O'Donovan.
"We see it as a huge opportunity," he said. "One of the biggest transitions we made was to get over our fears and stop worrying about the future and start thinking about what we can do with the internet."
The data the company gets from subscriptions enables it to make more informed decisions, according to O'Donovan. For example, it was able to increase the number of subscriptions significantly by repositioning the offering based on what existing customers wanted. It also gets data on what readers are actually reading. To benefit from all the information the company employs 30 data scientists.
As an organisation we do not want to be caught by surprise by the next thing the internet brings

John O'Donovan, Financial Times
O'Donovan said this is typical of the re-wiring required in companies if they are to take advantage of new opportunities. "It's not about technology dragging you along, it is about getting everybody involved," he said.
He added the amount of change going on due to technology impacts the whole company, to the extent a CIO almost becomes a psychotherapist reassuring people everything will be okay.
O'Donovan also explained change is constant so it is important the company is wired to be ready for anything.
"As an organisation we do not want to be caught by surprise by the next thing the internet brings," he said.
"Our mantra is about thinking and embracing all these things. If you want to be part of that conversation as IT and want to sit on the board, you have to bring the right answers and tell the business what is coming next."
Touring Club Suisse
In contrast to the FT, Touring Club Suisse (TCS) – the Switzerland-based car rescue service – has always been a subscription business. But such is the changing demand from its customers, it had to transform technology to get more from subscriptions and offer more to subscribers.
Ernest Gmünder, CIO at TCS when it made the decision to transform its IT to focus on its customers, said technology is almost unrecognisable from when the company implemented its core system decades ago. The system needed to be replaced which made it the ideal time to look at alternative IT.
"When selecting a new system to replace the 20-year-old home-grown application, it was natural to consider a subscription-management system," he said.
TCS also wanted to change the way it interacted with its customers. It defined a new contact strategy, with an overhaul of customer relationship management (CRM) and billing.
Gmünder emphasised the gravity of personalisation for customer services.
"The target was to provide flexible services that would allow personalised services for our customers. It starts with personalised marketing to target the potential customers with personalised messages over their preferred channel, then a personalised sales process on the preferred channel with personalised billing and payment methods," he said.
A single view of each customer was essential, according to Gmunder: "The call centre was a central piece of TCS CRM and it is crucial callcentre agents have a complete view of the customer, and have the tools to help them sell, up-sell or cross-sell products, in addition to providing great service."
The company uses Salesforce.com, at the centre; Aprimo, for marketing; Zuora, for subscription management; Cameleon, to manage the complex product packages; and has implemented IBM Varicent for channel performance management and sales compensation. It also uses Dell Boomi for integration of cloud and legacy systems.
It requires the competence to think in process terms, to project yourself into the new world opened by the new applications and be ready to question everything that was done in the past

Ernest Gmünder, Touring Club Suisse
Legacy systems were mainly in-house developments and the main customer and sales application was replaced. The company has retained legacy in-house applications for the service delivery in some areas of the business such as roadside assistance, and SAP is still the finance system.
Gmünder said the main challenge was changing management around new or redesigned processes. "It requires the competence to think in process terms, to project yourself into the new world opened by the new applications and be ready to question everything that was done in the past," he explained.
He said a major change was required in the mindset of IT to enable it to work as partners with the business.
"For example, the business analyst used to collect requirements and process steps, and transform these for developers to deliver on functionality," he said.
"With these purchased cloud systems, the business analyst becomes the application expert who needs to explain and sell the capabilities of the application, and guide the business users to processes the system can support."
Gmünder added the goal is to stay within the flexibility of the application and only configure the specific needs, without customising through development.
"Also, an operation or support technician used to guarantee the service level by interacting at very deep levels with the application," he said. "With cloud systems they don't even know the database or the servers, and have different ways of looking at the application to ensure service level. They are more involved in result monitoring."
Gmünder said the CIO in this case is less of a technology manager and more of a business manager: "They become an advisor to the business managers on how to use technology to address business opportunities and business challenges. They help drive innovation across the enterprise and in doing so IT becomes an enabler of the business."
Eclipse
Zuora customer Eclipse started out as a communications supplier to consumers about 20 years ago, but is transforming itself as a business-to-business (B2B) company. "In 2010, we decided to move from just providing broadband to offering a number of services in communications," said managing director Clodagh Murphy.
The company recognised the importance of understanding customers and when the business was in decline it asked customers what they wanted.
"At a certain point we were standing on the edge of a cliff, we could see a declining market that we could not be competitive in, so we went out to speak to customers to see what they wanted," she said.
The company then moved to the wider B2B technology services business. When it began to grow it decided to stay relevant it needed to do more with IT to get closer to customers.
Murphy said technology is at the centre of the changes: "We started out with a small set of systems that supported the entire business and we are in the process of increasing the number of systems we use so we get greater capability to support what we do."
Eclipse uses Salesforce.com and Zuora, and is looking at services like cloud-based customer services software from Zendesk. "Our philosophy is to take the best of breed and utilise its capability, rather than trying to do it ourselves, " said Murphy. "Where we will make our mark is how we take our services to market and meet the needs of our customers."
She added getting the staff involved was critical and the most challenging part of the change.
"The biggest thing we learnt was to keep the team on the journey. I can't emphasise enough just how important it is for everyone to know and understand the reason for the change and the part that they play in it.
"It's also really important to recognise the change will impact them and they need to understand what it will mean to them and their careers," she said.
Murphy also said CIOs are key players for businesses attempting to develop customer relationships.
"The shift to the subscription economy is a part of the business strategy, but the CIO should be part of that decision making process and should be a driving force behind making it possible," she said.
Xplornet
Xplornet has been a telco in Canada for more than 10 years. It has operated as a traditional telco company, with most of its investments spent on building its network, which reaches the remote parts of Canada.
I could convince the board because of the advantages of being able to predict costs and not have to pay heavily up front

Cathy MacDonald, Xplornet
The company has grown following the expansion of its reach through satellite technology and wants to better manage and understand a bigger pool of customers.
Xplornet CIO Cathy MacDonald said an IT upgrade was necessary because following the launch of satellites the company had increased its customer base from about 100,000 to more than 250,000. So the company had to be able to service a much larger customer base, which required an IT overhaul.
"The company had not spent much on IT, but had mostly invested in its customer networks with things like building towers and launching satellites," she said.
But, at the same time, it wanted to better understand customer demand, said MacDonald: "We wanted to be more creative about what we offered and how we offered it. This would involve new services and service packages to increase the share of wallet."
MacDonald said the overhauled IT infrastructure also enables the company to scale and with a relatively large number of Canada's population not connected to the internet, Xplornet is targeting customer growth.
"I did not think Xplornet could live in a legacy world so we started looking at non-traditional IT solutions. These included Salesforce.com, knowing we had to put the customer at the centre of the universe instead of the network," she said.
After a tough time convincing the board – which was made up of traditional executives from the cable industry – the company decided to use cloud-computing systems, according to MacDonald.
"I could convince the board because of the advantages of being able to predict costs and not have to pay heavily up front," she said. "We also sold the fact we could complete the project quickly."
Read more on IT for transport and travel industry