Sony links divisions with web services capabilities
With multiple business units using their own networks and having no easy way to share resources, global electronics and...
With multiple business units using their own networks and having no easy way to share resources, global electronics and entertainment company Sony needed a way to improve its operations and efficiency.

Download this free guide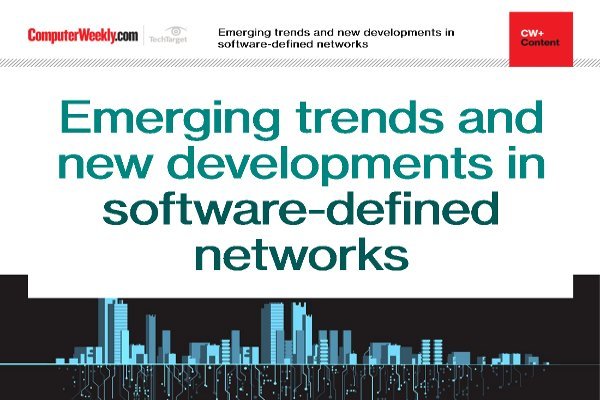 The latest developments and trends in SDN
Join us as we sit down with a number of senior IT managers from multi-national enterprises to discuss the latest trends in the world of software-defined networks.
By submitting your personal information, you agree that TechTarget and its partners may contact you regarding relevant content, products and special offers.
You also agree that your personal information may be transferred and processed in the United States, and that you have read and agree to the Terms of Use and the Privacy Policy.
The company found it with Blue Titan's Network Director software, which added a runtime network-control layer that allowed Sony to share web services among its divisions, saving money and avoiding duplication of innovation.
San Francisco-based Blue Titan said Sony's broadband services unit is using the application to help share developer resources with its Sony Pictures Entertainment and Sony Electronics divisions.
The Network Director layer allows users to control, manage and share their software resources using Simple Object Access Protocol and XML protocols across different networks to bring it all together.
Lew Chang, vice president and chief technical officer of Sony Broadband, said his company "wanted to create a solution for interoperability across all Sony companies".
"We want to reuse existing technologies, reduce redundancies and costs, and create a more seamless consumer experience," Chang said. "Web services help us satisfy these requirements."
The first use of the Blue Titan software at Sony is for a keyword-lookup service for internal global-network search functions, said Sam Boonin, Blue Titan's vice president of marketing.
Glenn Hasen, the company's chief executive officer and president, said Network Director does "in-flight traffic control" for user companies so they can increase efficiency and cut development costs.
Pricing starts at $100,000 and depends on the size and scope of the systems. Sony declined to disclose the cost of the contract.
Network Director runs with technology partner BEA Systems' WebLogic platform.
Susan Aldrich, an analyst at Patricia Seybold Group Inc. in Boston, said the Blue Titan software will allow Sony divisions "to have software in common" without having to do it all themselves.
Read more on Network software