Security podcast series: Howard Schmidt
Security luminary Howard Schmidt talks about his latest book and about the private sector's role in securing cyberspace.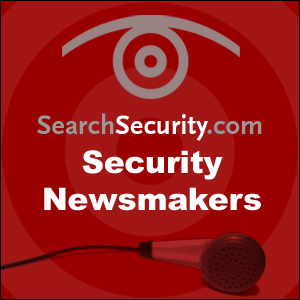 Howard Schmidt's career in defence, law enforcement and corporate security spans nearly 40 years and includes a stint as vice president, CISO and chief security strategist for online auction giant eBay. He most recently served as chief security strategist for the US CERT Partners Program for the National Cyber Security Division of the Department of Homeland Security (DHS). He also served President George W. Bush as vice chair of the President's Critical Infrastructure Protection Board and as special advisor for cybersecurity at the White House. He sits on a number of corporate boards and is an adjunct professor with Georgia Tech's Information Security Center. Schmidt recently released a new book, "Patrolling Cyberspace: Lessons Learned from a Lifetime in Data Security." In this podcast, he talks about some of those lessons and about why the private sector has a bigger role to play than the government in defending cyberspace.

| | |
| --- | --- |
| Security Newsmakers podcast series - Howard Schmidt: | |
Schmidt Q&A: Cybersecurity a private affair : Schmidt talks about his new book and the lessons he's learned over the years.

Schmidt contemplated run for Congress: Howard Schmidt, a career technologist, was approached to run for Congress in 2004, representing Washington state's 8th District, because of his varied background in business, government and law enforcement, he said.

Newsmaker podcast with Dan Geer: In this edition, luminary Dan Geer, vice president and chief scientist for security firm Verdasys, discusses the infamous 2003 research paper that caused him to lose his job, plus how Microsoft threatens IT security, the fatal flaw of client-based computing and the real reason behind so many publicised data breaches. Listen now on your computer or download to your favorite digital audio device. Runtime: 24:16.

Security Newsmaker: David Maynor: researcher David Maynor talks about the threat to laptop wireless cards and the stir a demonstration caused at last year's Black Hat conference. Listen to our Newsmaker Rapid-fire Q&A segment. Runtime: 13:43.

Information Security podcasts: Visit SearchSecurity's podcast archive.

Read more on IT risk management