Saab streamlines for success
By taking a holistic view of its spare parts supply chain, car manufacturer Saab has been able to improve dramatically the...
By taking a holistic view of its spare parts supply chain, car manufacturer Saab has been able to improve dramatically the service its dealer network offers to Saab car owners.



Heavy investment in its own spare parts warehouse systems and processes had allowed Saab to offer more than 97% product availability to its dealer network. But car owners were finding that the right parts were in stock at Saab dealerships just two-thirds of the time.

"Many of our dealers either didn't have the right tools in their systems or the expertise in-house to do a good job at stockholding," explains Jeff Delahorne, portfolio manager for global retail inventory management at Saab. "They also had a very limited view of what stock might be required - when new parts are launched, for instance."

Download this free guide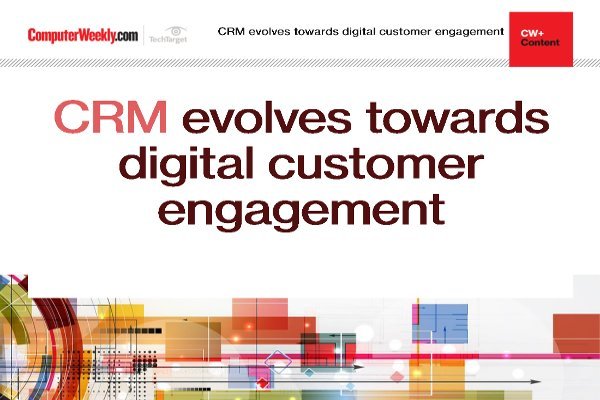 Enhancing digital customer engagement with CRM
Learn about customer relationship management has evolved towards engaging with customers through every channel, with digital at the forefront.
By submitting your personal information, you agree that TechTarget and its partners may contact you regarding relevant content, products and special offers.
You also agree that your personal information may be transferred and processed in the United States, and that you have read and agree to the Terms of Use and the Privacy Policy.
Elsewhere within Saab's parent company General Motors, Saturn dealers were achieving much higher levels of customer service while holding lower levels of stock, using a concept borrowed from the grocery industry - supplier-managed inventory.
Here, the central warehouse assumes most of the responsibility for ordering and replenishing stock, using its knowledge of new parts and what is selling elsewhere within the dealer chain as well as knowledge about parts sales at each dealer.
It was obvious that Saab should try to make use of this approach, but it faced a number of issues. The Saturn stock management system was introduced as part of a greenfield development for a dealer management system which is now used by all the Saturn dealers and it is tightly integrated with Saturn's central systems. By contrast, Saab's network of dealers use many different software packages which are not integrated with Saab's own warehousing applications.
The challenge was to provide the same functionality as the Saturn system while making as few changes as possible to the software already in place - and to convince Saab managers and dealers that the concept could be applied to legacy systems.
On top of that, some parts managers at dealers felt threatened by the system. It took time to convince them that the system would allow even the best of them to improve customer service while reducing stockholdings and free them to concentrate on other tasks. Furthermore, Saab had to be prepared to take on extra staff in its central warehouse because it had assumed responsibility for tasks previously handled by dealers.
The new approach also meant a culture change for sales staff within Saab, from a traditional push model, where staff have sales quotas to fill, to a pull model based on actual sales to customers. A new structure for sales incentives was needed to ensure everyone was motivated to make the new system work. "Commercial policies are as big a piece as system development," Delahorne warns.
To deal with the issue of multiple legacy systems, Saab developed a very simple technical solution based on Web technology. This fitted in with a recently-agreed corporate strategy to develop all new systems with a browser-based interface, as well as moves within the company to create a dealer portal which would provide Web-based access over an encrypted virtual private network to all the information systems which Saab provides to dealers.
Because Saab does not carry out any development work in-house, it issued a request for proposals based on the process model from the Saturn system. The responses showed it would prove cheaper to develop a solution from scratch rather than license an existing product, especially as Saab hopes to roll the system out globally.
The winning bid was provided by Cap Gemini in Sweden, which offered the best price/performance mix, coupled with experience in supply chain management and the automotive industry.
The system developed by Cap Gemini gets existing dealer systems to generate a file each day detailing the parts sold that day and any special orders. This is sent by HTTP to Saab, where a central system uses the data, together with knowledge about parts sales across the whole of the dealer network - parts are rated on a scale of one to five according to how quickly they are moving at a national level - to create a suggested order which the dealer can amend and confirm. The confirmed order details are then fed back into the dealer's system, so that parts can be checked off when they are shipped and received.
This solution has now been rolled out to 37 of the 100 Saab dealerships in Sweden. This represents 50% of Saab's parts turnover in the country and Saab eventually hopes to roll the system out to the 800-plus dealers worldwide supplied by its central warehouse.
Early results have certainly been encouraging. Where the system is in use, the number of emergency and daily supplementary orders is decreasing relative to the number of standard stock orders, while stock turns have increased from 3.5 to 5.5. "Dealers have been able to slim the overall value of the inventory they hold but broaden the range of products," says Delahorne. "We haven't been able to measure the effect on service to customers yet but we feel it must have improved."
Read more on Business applications