Rapid rise shows value of independent exams
The value of independent IT qualifications has been underlined by a former market researcher who got into IT after taking two...

Download this free guide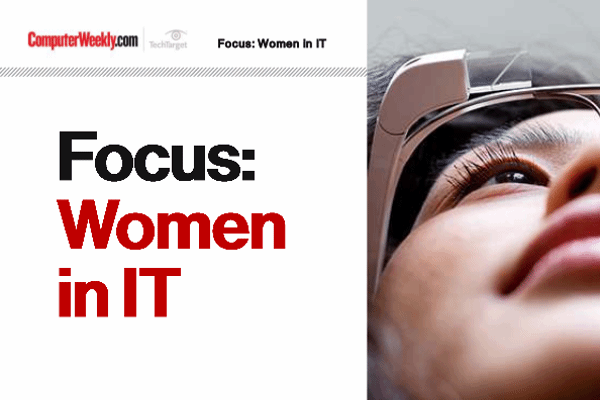 Shifting the landscape of gender and diversity
The number of women in tech in Europe is an average of 16%. This guide offers a collection of articles highlighting some of the prominent issues surrounding increasing the number of women in the IT industry.

By submitting your personal information, you agree that TechTarget and its partners may contact you regarding relevant content, products and special offers.

You also agree that your personal information may be transferred and processed in the United States, and that you have read and agree to the Terms of Use and the Privacy Policy.

The value of independent IT qualifications has been underlined by a former market researcher who got into IT after taking two diplomas from the BCS Information Systems Examinations Board (ISEB), writes John Kavanagh.



Gabriela Ducat has just become the first person to get the new diploma in rapid application development.

"Two years ago I was working in market research and I wanted to get into IT," Ducat explains. "I studied at my own expense and in my own time over three months for the ISEB diplomas in systems analysis and design and in the SSADM4+ development method. I was then able get a job in IT at a market research company because of my new knowledge and my experience of that industry."

Ducat is now a business analyst at Taylor Nelson Sofres, one of the world's leading market research companies. She has since also gained ISEB certificates in the dynamic systems development method and object-oriented modelling.

"The effort has been well worth it in terms of the knowledge I've gained. I'd recommend these qualifications," says Ducat.

Her successes, plus her IT experience, have put Ducat on the road to the BCS professional membership grade. The society has just added many ISEB certificates and diplomas to its points system for calculating eligibility for the associate, member and fellow grades. Points can be accumulated for more than one ISEB qualification to a maximum of 20. Credit for certain IT national vocational qualifications has already been approved, and other qualifications are also being considered, including Microsoft certification.

Some ISEB certificates are getting 2.5 points and diplomas get five points. This compares, for example, with 10 points for every year of experience and 50 points for the highest BCS professional examination. Members need 70 points for the associate grade and 100 points for member status. This move is expected to boost demand for the independent ISEB qualifications even further. Candidate numbers have risen by 54% in the last year. The qualifications are available to BCS members and non-members alike.

Topics range from project management to many different areas of system development, plus security, communications, service management, data protection and others. Candidates typically take courses ranging from two days to two weeks. Three new certificates are being added to the list this month. They are Web site design, software package evaluation and procurement, and estimating for software development. These form part of the ISEB's Business Systems Development diploma scheme. Each diploma can be taken as a qualification in its own right and also as a credit towards one of the five diplomas in business systems development.

The ISEB Web site gives full information on each qualification, including the curriculum and pass rates. See www.bcs.org/iseb

Inside the BCS


A monthly series of meetings on e-commerce is being run by the London North branch with consultancy PricewaterhouseCoopers. A meeting on 16 May will feature presentations and case studies from the consultancy designed to help companies decide on their next steps in e-commerce. On 20 June there will be a look at electronic customer relationship management, again with case studies. Details are at www.bcs.org.uk/branches/nlondon/


A doubling of the number of candidates taking the revised BCS professional examinations has brought a need for more professional members to help set and mark papers. Examiners, who get paid, must be working in industry, the public sector or academia, and should have an interest in vocational education. The contact is Liz Long at elong@hq.bcs.org.uk and 01793-417452.
Read more on IT jobs and recruitment