Prepare well to win over the board
Thorough preparation is the secret to winning funding for complex security projects from company boards, according to two leading IT directors.
Thorough preparation is the secret to winning funding for complex security projects from company boards, according to two leading IT directors.
Presentations are like making a film – each minute in front of the board should represent hours of research and preparatory work, said Ewan Melling, former IT director at F&C Asset Management.

Download this free guide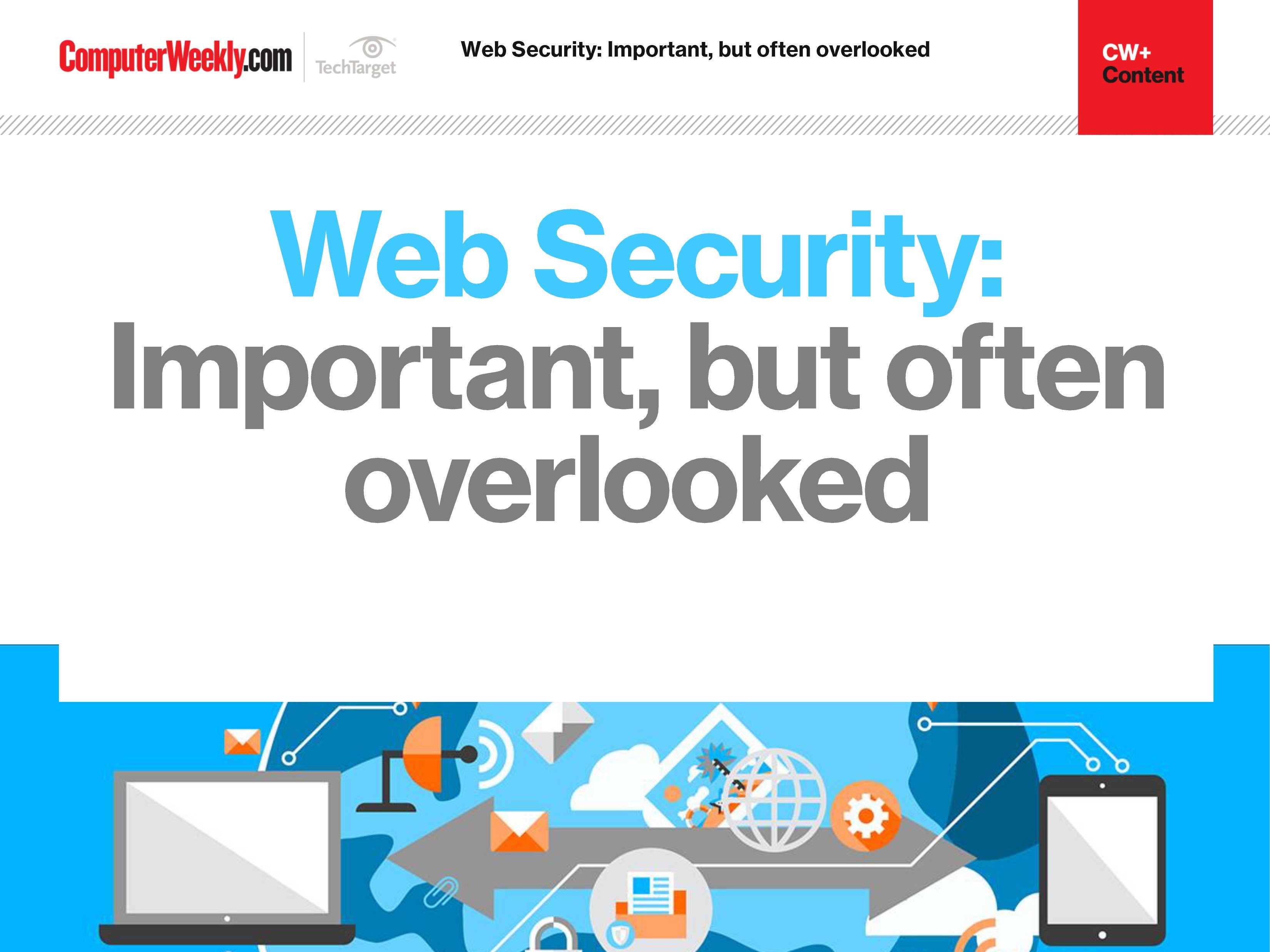 The importance of web security
Join us as we take a look at the different approaches you can take in order to bolster your web security. We find out how to identify and address overlooked web security vulnerabilities, how security controls affect web security assessment results and why web opportunities must be met with appropriate security controls.
By submitting your personal information, you agree that TechTarget and its partners may contact you regarding relevant content, products and special offers.
You also agree that your personal information may be transferred and processed in the United States, and that you have read and agree to the Terms of Use and the Privacy Policy.
"It is essential that you put effort into preparing. You might only be in front of the board for 20 minutes, if you are doing a good job. But you could be in there a long time if you have not done your homework," said Melling, who will shortly take up a new IT director post.
He advised IT departments to spend time getting to know the board members, and to discuss issues with them, so that directors are not taken by surprise when they ask for funding.
"Find out what their attitude to risk is. Are they risk takers or are they risk averse? The hardest people to deal with are those who are risk averse. They will not make decisions; they will keep sending you back for more information,"
he said.
"Find out what sort of financial case they are looking for. Do they want a high-level plan? Do they want a detailed return on investment? Do they want to make sure you have got the best deal on the market?"
Having your business case validated by one of the big four accountancy firms can help to win over the board. "If you go through that process and they have found a few things you can improve on, that helps your credibility," said Melling.
If the board shows some interest in technology, include a slide with a diagram, but do not use technical jargon. "They do not want to know why you have chosen one firewall rather than another," he said.
Rorie Devine, information security director at online betting exchange Betfair, said it is vital for security staff to recognise the seniority of board members, if their bid for funding is to be successful.
"I have seen people being glib and not treating them with the respect they are used to," he said.
Devine advised IT staff never to contradict a board member, even if they are wrong. It is better to offer to look into a matter and report back, than to challenge their authority.
Make sure you come across as enthusiastic, confident and speak with conviction, he said. "The board, like everyone else, likes to back the jockey, not the horse.
"A really common mistake is being too verbose. You really need to be concise. You should be able to make your case in four or five slides. There should be no ambiguity."
It helps to offer board members a choice of solutions rather than impose a single option. But do not give them too many choices – two is probably the optimum number, said Devine.
If the board fails to be convinced by your presentation, your fallback position should always be to note any concerns, reassess the project, and present it again at the next board meeting, he said.
To win backing from the board for IT security initiatives, Betfair IS director Rorie Devine advises:
Present security projects as a way of reducing risks to the business

Frame security problems around developments in the business

Give boards a choice of solutions

Be transparent about costs and assumptions

Do not quote PR material from suppliers

Network with other companies and competitors to find out how they are tackling problems

Sell security to the board as part of compliance

Discuss projects with key decision makers before they are formally considered by the board

Anticipate security risks before they happen, rather than reacting to them afterwards
To win backing from the board for IT security initiatives, Ewan Melling, former IT director at F&C Asset Management, advises:
Always position security as a business issue with a security context

Take board meetings seriously and prepare for them thoroughly

Find out what sort of financial case the board expects

Get to know board members' style – are they risk takers or risk averse?

Find out the board's level of understanding of technology

Do not propose a solution that is over-engineered – the board will see through it

Keep presentations jargon-free

Do not promise perfection
Read more on Hackers and cybercrime prevention