Piracy on the web: after Napster, Gnutella


The story began with the technology known as MP3, which allows digital music files to be compressed by about a factor of ten, with almost no loss of quality....


The story began with the technology known as MP3, which allows digital music files to be compressed by about a factor of ten, with almost no loss of quality. That means that a track from an audio CD, which typically has around 30 Mbytes of data, becomes 3 Mbytes.

Until a couple of years ago, sending 3Mbytes across the Internet would have taken half an hour - but with arrival of 56Kbps modems, and ISDN, that time is cut to about five minutes.

Download this free guide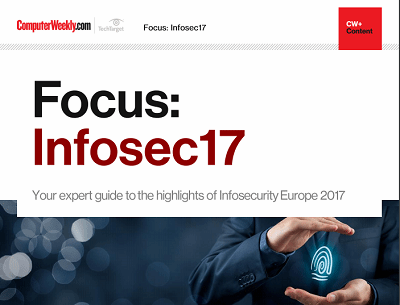 From forensic cyber to encryption: InfoSec17
Security technologist Bruce Schneier's insights and warnings around the regulation of IoT security and forensic cyber psychologist Mary Aiken's comments around the tensions between encryption and state security were the top highlights of the keynote presentations at Infosecurity Europe 2017 in London.
By submitting your personal information, you agree that TechTarget and its partners may contact you regarding relevant content, products and special offers.
You also agree that your personal information may be transferred and processed in the United States, and that you have read and agree to the Terms of Use and the Privacy Policy.
So around two years ago, more people started swapping MP3 versions of tracks from their favourite albums.
Although an infringement of copyright, this was not too big a problem, because it was relatively easy for the record companies to locate and close down Net sites holding large numbers of such files. This made finding and swapping files a haphazard and occasional activity for music fans.
And then along came a program called Napster. This effectively allows users to find MP3 files held on other Napster users' hard discs. Now it was easy to swap thousands of files online - and the copyright infringement issues started to take a more serious turn.
The band Metallica didn't take kindly to the idea of its music being passed around in this way, and started getting heavy with the company behind Napster. Metallica's agents succeeded in obtaining a list of over 300,000 people who were alleged to have swapped Metallica files using Napster.
Metallica insisted that they be thrown off the Napster system. Aside from the folly of alienating a third of a million people who might well have paid to download your music, the move was unwise for other reasons.
Metallica was able to single out those 300,000 people because Napster holds a centralised directory of users. But an alternative system, called Gnutella, is completely decentralised. That is, there is no central point that Metallica can exploit to track down users. Moreover, Gnutella is free software - there is no company that Metallica could sue. In other words, there is nothing that Metallica can do to stop the exchange of its music - not least by all the ex-Napster users who have doubtless now switched systems.
Gnutella can be used to swap anything: music, images, texts. What we are witnessing is the death of copyright, courtesy of the Net. E-commerce companies whose model depends critically on making money from intellectual property need to start preparing for this now.
Read more on IT risk management