Pensions to soften the blow of IR35 proposals
Getting your pension plan organised can take the sting out of the IR35 proposal's tail, according to Gloucestershire-based...
Getting your pension plan organised can take the sting out of the IR35 proposal's tail, according to Gloucestershire-based Graduate and Professional financial services, an independent financial and mortgage advisor
It has launched a stakeholder compliant personal pension which has many advantages over the typical pension on the marketplace, especially for contractors who are deemed to be employed under the new IR35 regime.

Download this free guide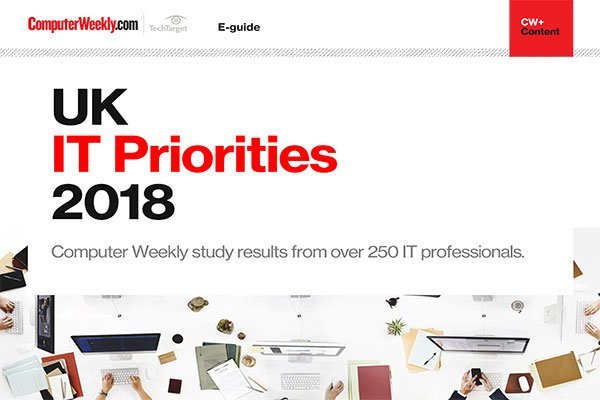 UK IT Priorities 2018 survey results
Download this e-guide to discover the results of our 2018 UK IT Priorities survey, where IT leaders shared with us what they are going to be investing in over the coming 12 months.
By submitting your personal information, you agree that TechTarget and its partners may contact you regarding relevant content, products and special offers.
You also agree that your personal information may be transferred and processed in the United States, and that you have read and agree to the Terms of Use and the Privacy Policy.
Julian Howes, senior partner at Graduate and Professional said, "Contractors should be aware that if they are caught under the IR35 one of the big tax savings is via a pension. If the Government gets its way a lot of contractors will be taking their income via a salary rather than through dividends.
Howes says that for those contractors deemed to be employed, the limit on pension payments has been removed. "The new regime will tip the balance in favour of personal pensions because, for many contractor on much higher salaries, funding limits will not be an issue."
For example, a contractor drawing dividends and a salary of £6,000, could take a maximum pension of 17.5%, receiving only £1,020 per year. However, a contractor caught by the IR35 rules drawing a salary of £60,000, could have a pension of 17.5%, so would reap £10,500 towards a pension.
"The IR35 allows for pension contributions made by a contractor's limited company. A contractor does not pay employer's national insurance or 40% tax on the amount (£10,500 in the example) he pays towards his pension."
Charges in the pension business can also be quite onerous. But stakeholder pensions are limited to only charging the user 1% per annum plus a management fee. Graduate and Professional's stakeholder compliant personal pension charges a 0.95% annual management fee, whereas a typical scheme can charge up to 5%.
The scheme also offers the contractor a waiver of contribution option. So if a contractor can't work for more than six months, and therefore can't make the pension contribution from his salary, his payment is covered. Stakeholder pensions are not available until April 2001 but this pension, in conjunction with Friends Provident can be organised now. For more information call 01285 884300.
Read more on IT for small and medium-sized enterprises (SME)