Nordics lead initiative to share European patient records data
The Nordic countries have played a leading role in epSOS, an EU project to establish infrastructure for patient records data exchanges
Some healthcare experts like to joke that the UK's National Health Service is not national, isn't focused on health and does not provide a good service.
Continue Reading This Article
Enjoy this article as well as all of our content, including E-Guides, news, tips and more.
This is unfair, but it contains kernels of truth. The taxpayer-funded NHS does not always provide great customer service, but similar criticisms are made of public and private sector providers around the world.
Similarly, like most healthcare systems, the NHS puts most of its energy into trying to cure illness – although it has moved more resources into fitness and prevention in recent years.
But the 'not national' part is closest to the bone. Each of the UK's four constituent nations runs its own healthcare services under devolution settlements, but the NHS is more fractured than that, being made up of hundreds of organisations. In England particularly, they often operate more like a loose group than a cohesive whole.
This lack of integration includes patient records, which are typically held by individual providers, with information passed on to others only when necessary.
In England, this even applies to data that is useful in an emergency, such as allergies, vaccinations, recent surgical work and prescriptions. The devolved nations, particularly Scotland with its national Emergency Care Summary system, do better.
Other European countries generally have much less formal integration of healthcare, with work often divided between regions, insurers and a range of public, private and charity providers. Yet some have not only built national record systems, but are also started to share that information across borders.
For more on healthcare data management
In November last year, the European Union's 28 member states adopted guidelines for sharing basic clinical and administrative data on patients internationally, the latter including details of 'home' healthcare providers and insurers. Britain is unusual in having a 'single payer' for healthcare – most countries have numerous insurers, regardless of whether they are public or private.
And since April 2008, many European countries have been co-operating through epSOS, a project to establish the infrastructure for such exchanges of data, with €36.5m (£30m) of funding from the European Commission.
epSOS formally ends in June 2014, with 25 countries (including three from outside the EU) now involved. While some countries, including the UK, have taken part as observers, several have used its suite of software components to establish pilots allowing their citizens to get prescribed medicines abroad, and to give doctors access to key health data, through a national contact point in each country.
Nordic bridgehead for patient data sharing
The Nordic countries, whose citizens have been able to get paper prescriptions filled by neighbouring countries for years, have played a leading role in epSOS, along with Spain, which has the most participating pharmacies and hospitals.
There are epSOS pharmacies in Malmö in Sweden and Copenhagen in Denmark – cities linked since 2000 by the 10-mile road and rail Oresund Bridge (pictured), made famous by crime drama The Bridge – as well as Stockholm and two remote towns near the border with Finland.
Germany wants patients to declare consent to healthcare professionals accessing their data
"They are deliberately chosen because there is a flow of foreigners at those sites," says Fredrik Lindén, project co-ordinator for epSOS.
The bridge (pictured below) now means many people travel and commute between Malmö and Copenhagen. The capital has many international visitors and one of the participating towns near Finland, Övertorneå, shares healthcare provision with people living just across the border, given the remote location.
Swedes can also get prescriptions filled in participating pharmacies across Europe. Although the country runs its healthcare regionally, it uses a common national electronic prescription system that allows citizens to pick up prescriptions in any pharmacy nationwide.
This was connected to epSOS in summer 2013, allowing the use of numerous overseas pharmacies including in Andalucía in Spain and Athens in Greece.
The system is based on two levels of consent from patients. They have to opt in online through their own national or regional healthcare system – although this is possible when already overseas – then consent to a pharmacist or doctor accessing their information, with this permission recorded by the healthcare professional.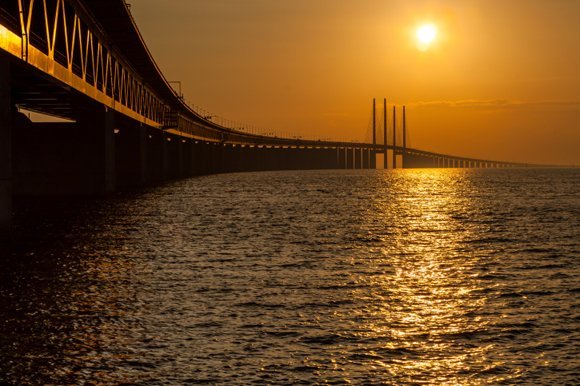 "It uses the local authorisation system in the country of treatment, usually a smartcard," said Lindén.
epSOS has been working to enhance its security. Germany, which is not involved in the pilot, wants patients to declare consent to healthcare professionals accessing their data.
"The proof of concept the Germans have done is based on a one-time password to a mobile phone," says Lindén.
We would like to see the ePrescription operational first between the Nordic countries and gradually more operational in EU

Päivi Hämäläinen, epSOS representative
Although many EU nationals have health smartcards that use a standard European health insurance card design, such as Germany's Gesundheitskarte, these national cards are not interoperable – hence the use of mobiles.
The system includes functionality to transcode 11,000 words, and uses structured data.
"Quite a lot of healthcare language is Anglicised Latin, so a doctor could understand it," says Lindén, but the aim is to provide information in the professional's own language, as well the original record so the patient can see it as a check, to minimise mistakes.
The current number of transactions is described by Lindén as "too few". Päivi Hämäläinen, who has represented Finland in epSOS, says at least seven Finnish prescriptions have been dispensed in Sweden in the pilot.
However, around a dozen countries have indicated they plan to continue services after June, with more interested in starting.
"We are having discussion with the Nordic countries, because there we have the strongest business case of need," says Hämäläinen. "It will be difficult without a legal framework, but Finland is considering new legislation.
"We would like to see the ePrescription operational first between the Nordic countries and gradually more operational in EU," he says.
But she adds that there are issues: "Assuring patient safety is important since different medications may differ by name, and so on in different countries. An electronic signature that is valid across the border is a difficult issue."
It may be easier to implement transfers of summary health information, which Finland has not done so far but would like to add, and it would make sense to do both. "It is difficult to see a European development without them," says Hämäläinen.
epSOS should result in safer and more convenient emergency healthcare and medicine dispensing
Sweden also plans to retain international e-prescriptions after June. "Our Ministry of Health has an on-going dialogue with the other epSOS countries regarding the use of the services in a long-term perspective," says Eva Leach Elfgren, who has represented the country on the project.
She says there are difficulties to overcome, including resolving the potential legal barriers to the exchange of patient information. "Furthermore, all countries in the EU need to work together when it comes to structuring information in such a way that it can be understood by all parties, ie to agree on the code system and the terms we use and how these should be interpreted," she says.
For citizens of the countries participating, epSOS should result in safer and more convenient emergency healthcare and medicine dispensing when overseas. However, international transfers of patient data will move only as fast as nation states are willing to allow them.