Nordic nous
Why are Nordic countries ahead in all things mobile? The take-up of Wap and SMS has ignited an already technology-savvy...

Download this free guide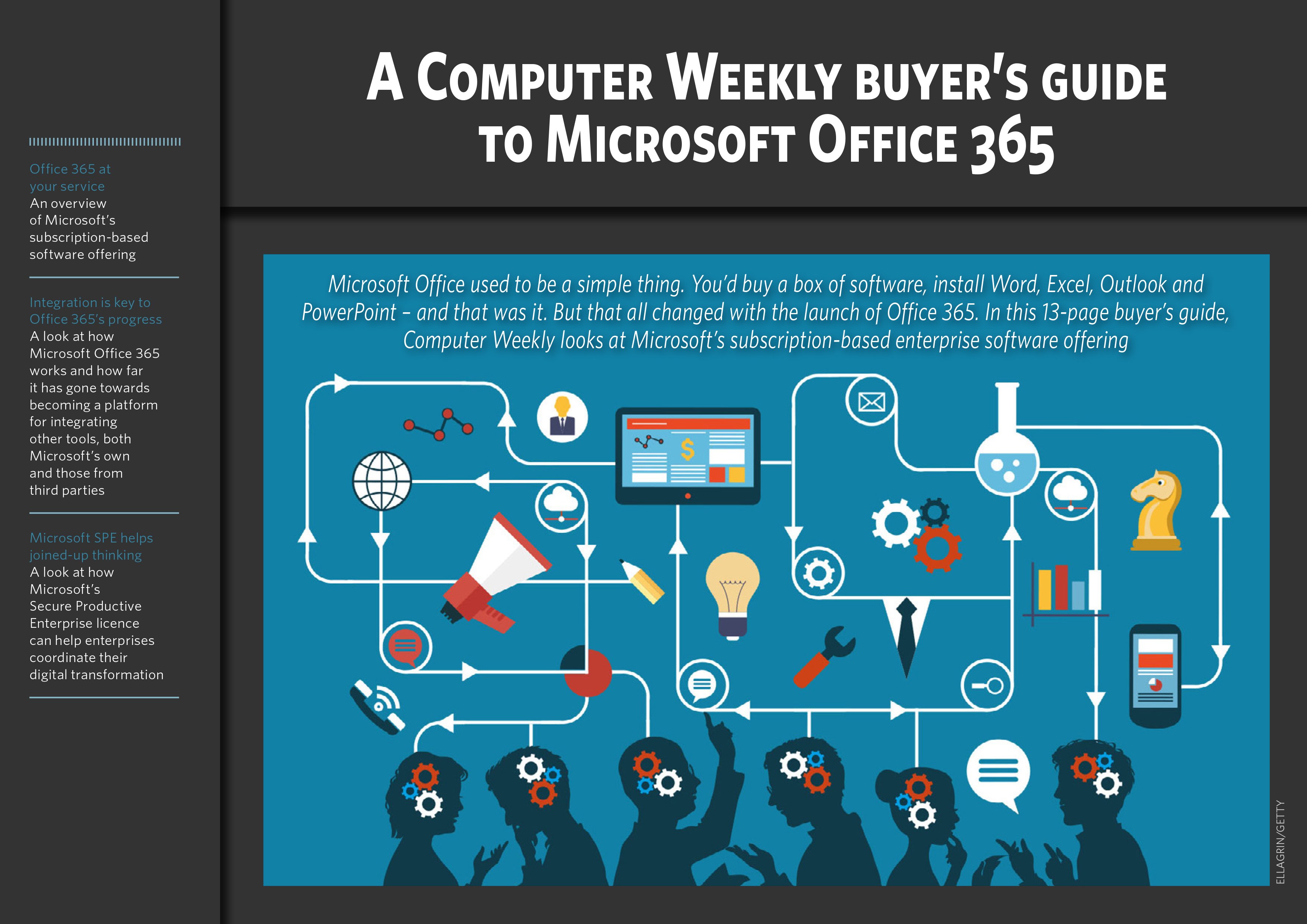 Microsoft Office 365 - The Ins and Outs
With some significant changes in recent years, including a switch to a subscription-based offering, Microsoft Office 365 is rapidly evolving. Check out how the software has evolved and what the future has in store for it.

By submitting your personal information, you agree that TechTarget and its partners may contact you regarding relevant content, products and special offers.

You also agree that your personal information may be transferred and processed in the United States, and that you have read and agree to the Terms of Use and the Privacy Policy.

Why are Nordic countries ahead in all things mobile? The take-up of Wap and SMS has ignited an already technology-savvy population. Alison Classe finds out why



Why has mobile technology taken off in Nordic countries? It's easy to speculate. The sparse population makes telecommunications a necessity, although mobile technology is also popular in the densely populated areas. The ground is frozen for most of the year so the economics of mobile technology look more attractive compared with the costs of laying cables underground. The relative affluence of the population means that they have money to spend on technology.
There are also more intangible reasons. Diego MacKee, director of sales and marketing for ISP Nextra in Norway, says, "The lifestyle here is very different from elsewhere in Europe, including the UK. Work doesn't stop you from having a private life here and that private life is respected. It's quite acceptable for the managing director to leave at 4pm and go home to his or her family and all women here work.
"The attitude is that you should be available whenever you're needed, but not necessarily physically present," MacKee adds.
Whether they are a cause or an effect of the rise of mobile technology, these attitudes to work undoubtedly boost demand.
Espen Andersen is associate professor of strategy at the Norwegian School of Management and is European research director with the Concours Group. He says, "One reason is that the standards were developed here: NMT, which came before GSM, was a co-operative development between Nordic countries."
But Andersen believes that standards may have been a result rather than a cause of the popularity of mobile communications in Europe and in Scandinavia in particular.
"In the US, every company has an 800 number and voicemail, there are banks of phones everywhere and local calls are free. In Europe, we didn't have that. And when you got a mobile phone in Scandinavia you hitched on to a falling price curve, you got voicemail plus innovations like call forwarding. You got additional utility with your mobile phone," says Andersen.
Perhaps it is because the Scandinavians feel a sense of personal interest in this technology that their countrymen have done so much to develop.
Sean Willis is general manager of the Mobile Commerce World team with Terrapinn, which has shows coming up in London and Stockholm in the autumn. He says, "It's hard to put into specifics, but the Swedish event is more trendy and funky. The technology receives a lot of attention from the government and positive attention in the press: it's seen as sexy and interesting. The concentration of wireless-related companies in Stockholm creates a buzz that spreads throughout the region, like Silicon Valley but with more positive take-up."
The sense of pride in the Nordic countries achievement should not be overstated, believes Nokia mobile phones communication manager Pekka Isosomppi.
"I do have a pride in Nordic things and the tradition of plain and functional design, but I wouldn't hesitate to buy a different product if it was better. While I'd like to think our handsets follow Scandinavian design principles, it's now a global design that is done in many countries," Isosomppi explains. The fact that these countries are relatively small has fostered productive co-operation and also productive rivalry, believes Lars Persson, chief executive officer of CellPoint Systems, a specialist in location-based services. "The co-operation between Ericsson and Telia has helped both of them, and the competition between Nokia and Ericsson has also been fruitful," Persson says.
He and others also mention the superior quality of mobile service in Nordic countries as having encouraged take-up. Internet penetration
Take-up of the Internet has also been fast. Once again there are folkloric explanations connected with the need to while away long winter evenings. Less picturesque explanations include government intervention.
Stefan Fleron, UK chief executive officer of Swedish wireless Internet consultancy AU-System, says, "Governments have given subsidies and tax reductions to encourage people to buy PCs, often through their employers, with the aim of encouraging everyone to own a computer and access the Internet."
There are also housing and commercial accommodation developments where the municipality has encouraged the builders to provide high bandwidth communication links.
"The view was that if we could get people used to the technology early on, we would give the industry an advantage," says Fleron.
It is the combination of Internet penetration with the prevalence of mobile communications that positions the Nordic countries uniquely for m-commerce, he argues. Already, his company has implemented a fully-fledged Wap-based banking application for one bank, as well as a mobile stock trading system. "Scandinavia is probably one to two years ahead of the UK in mobile banking, though South East Asia also made a very early start," Fleron explains. M-commerce take-up
However, it is possible to exaggerate the extent to which users in Nordic countries are ahead. Many commentators emphasise that the real lead is elsewhere. MacKee says, "Performing transactions via mobile technology is largely in the future; where Scandinavia is ahead is in the use of mobile communications." He adds that while Scandinavia's fixed Internet usage is the highest in Europe, it is not widely used for e-commerce, with the possible exception of Sweden. "And what's more of a concern to me than that is that it's not used between businesses, in the supply chain, to the extent that it is in the UK or Italy."
Andersen agrees that corporate use of mobile technology is limited. "With our recent research on the use of m-commerce, we expected to find that Europe was leading, but when it comes to corporate use we found that the US was ahead. In Europe, it tends to be an individual thing - few organisations have adopted it company-wide, either internally or to address their customers."
However, research by Cap Gemini Ernst & Young in Sweden showed a healthy take-up of mobile communications for information distribution purposes. Stockholm-based Michael Welin-Berger, the company's mobile business director, believes that disillusionment with Wap in Nordic countries is fostering an interest in personal digital assistant (PDA)-based mobile applications.
"The interest in Wap a year ago was that much stronger in Scandinavia and people were expecting to use it by now, so they are quicker to adapt to the PDA opportunity. I also think that companies here are less hierarchical - if an employee here has a reason for needing a PDA, their company will probably buy them one straight away," says Welin-Berger.
What application are we talking about here?
"There's a strong interest in connecting the mobile workforce to corporate systems like enterprise resource planning and customer relationship management via PDAs. They can be used primarily offline, so a salesperson can go into a meeting with the product details plus the inventory levels that were current when they left the office. Only if the customer decides to place an immediate order do you need to go online via your GSM phone," he adds.
Nick Hunn is managing director of TDK Systems, a company which focuses on bridging the gap between telecoms and computing with products such as PC cards for connecting phones and computers.
He says, "What's surprising is the extent to which the roll-out of GSM in Scandinavia, as elsewhere, has been driven more by lifestyle than by business. SMS is a classic example - it existed for a good eight years before teenagers picked it up." A coherent model
We have all heard about the drinks vending machines where those without any change can buy via SMS and have the cost billed to their mobile phone account, but Hunn says, "Translating those isolated good ideas into a proper business model is the difficult part. The question of phone operators turning into banks is a hurdle that has to be tackled before we can use this model for major purchases."
There are initiatives designed to help us over this hurdle. One is EHPT, a joint venture between Ericsson and HP which has developed Jalda, an Internet payment mechanism. EHPT's marketing director for Internet payments systems Patrik Attemark sees Jalda as a response to telecoms firms' desire to charge for content and the need to buy and sell products over the air.
"Operators like Telia have been thinking of charging for third-party content for a number of years," says Attemark. But he confirms that most operators are still deliberating about this question of whether - and how - they want to become payment service providers, or whether they should work with banks."
Once the operators get their act together, Attemark believes that mobile users will be receptive to paying for services.
"You already pay for services on your mobile in a way that you don't on the Internet," says Attemark. And he expects to see people choosing their operator predominantly according to services and lifestyle considerations, rather than by technologies.
Nokia is involved in electronic mobile payment services, an initiative designed to make the mobile phone function as an electronic wallet offering a choice of payment mechanisms.
The system is being piloted with Nether-lands bank KPN, but Isosomppi says, "Scandinavia has an advantage here both because of the high mobile phone penetration and because of the tradition of electronic banking, which has been popular since well before the Internet. Our banks have the infrastructure and the customers are keen to use it. But for something like this to work it has to be done globally, just as credit cards had to work globally to succeed." Slow take-up of Wap
In Scandinavia as elsewhere, Wap applications are not, in general, taking off at the rate some people would like. As elsewhere, the advent of general packet radio services is expected to improve matters and so is the emergence of a better user interface and better terminals, but Mika Uusitalo, vice-president of wireless Internet company Tahoe Networks, suggests an additional reason for the slow uptake in Scandinavia.
"Some operators have adopted a closed model for content and applications, so that they are inside a walled garden and only available to users of that particular service. It's hard to make that model work, where operators are content providers competing with other content providers," Uusitalo says.
Users do not want to have content limited by the service they use, any more than they want to use a single ISP's content on the Internet.
Andersen believes that the Wap model is wrong for Europe. "Japanese people who spend two or three hours a day standing on the subway may have time to surf on their mobile phone, but we don't. We want information sent to us when we need it, which is why SMS works well," he says.
Some people argue that Wap is a useful medium for accessing e-mail. Erlend Stefansson, director of marketing at messaging specialist TTYL, says, "I've had Wap for 18 months and after the first week I didn't use it. But now I can access my e-mail on it I use it 20 times a week."
He notes that Norwegian state telecoms company Telenor is pushing a Wap portal, www.djuice.com, aiming perhaps particularly at teenage users. "They're positioning it for when UMTS comes along, believing that if they already have a brand they will have a huge competitive advantage."
Pioneering firms
To start-ups in the m-commerce and mobile Internet world, Scandinavia offers a hospitable environment. It's not just that the founders are Scandinavian themselves, although they often seem to be.
"A lot of things are happening here and there are a lot of companies, both large and small, working in the mobile communications area. Scandinavia was a natural choice for our European operations," says Uusitalo.
The presence of Nokia and Ericsson and their interest in fostering complementary businesses, has led to a proliferation of smaller satellites.
"There are development powerhouses around both of these companies," says Hunn. "Both are constantly spawning or fostering new and innovative companies, many of which soon disappear, but even so they leave a lot of ideas behind them." Persson notes that a good deal of venture capital goes into these start-ups - perhaps a more productive investment than the UK's dotcom gold rush.
Scandinavian telecoms providers are accustomed to being used as a test market by the local technology suppliers, and are therefore a bit ahead of their counterparts in other countries, Attemark suggests. "Because Sweden only has nine million people, it is a good environment for trying things out. And if something works here, it can easily be transplanted to other parts of Europe." The world's laboratory
There is certainly a will in Scandinavia, as elsewhere, to make m-commerce take off. Not only are telecoms firms keen to recoup their investment in 3G licences through new revenue streams; Scandinavian handset manufacturers see it as a way to maintain their position.
"Electronic calculators went from large and expensive items to something you could give away free with a packet of corn flakes. The same thing could happen to phones, which is why people are desperate to add Wap and so on - it's as a way of keeping new entrants out. But it does all rely on the belief that there's a way to extract revenue from m-commerce - if not, the whole thing falls over," says Hunn.
For Scandinavian m-commerce firms, Nordic countries may be their laboratory and launchpad, but their target market is global. Sonera Zed, a subsidiary of the Finnish telecoms provider, unveiled its Zed for Business service in the UK just a couple of months after it was launched in Finland. The service allows small and medium-sized enterprises to give employees access to corporate applications and basic services such as e-mail and calendar from a Wap phone.
Channel director Justin Clarke says, "The take-up of mobile technology in Finland makes it a good market for mobile Internet applications, but the UK is a much larger one, if in some ways a more challenging one for us."
In the brave new world of m-commerce, the pattern looks set to continue. Scandinavians are to a large extent developing the technology and then kindly trying out the technology for us. But if they like it, we'll be having it shortly afterwards.

Nordic technology facts


Internet penetration is high


M-commerce take-up is high


Take-up of Wap is slow


Pioneering firms are based there


It has become a laboratory for the world


The climate makes the economics of mobile technology look more attractive


The affluence of the population means there is money to spend.
Tales from the Nordic countries

Things you can pay for via SMS from your mobile phone in Scandinavia include soft drinks from vending machines, parking charges and car washes


Transportation companies are using mobile technology extensively: for everything from notifying travellers by SMS when their plane is going to be late, to giving delivery drivers access to corporate systems via mobile devices so that they can collect details of their payloads and schedules


Third-party services can extract pre-specified data from corporate databases and then relay it to mobile phones, enabling sales people to check stock levels even when their employer does not have an in-house portal


Swedish teenagers play games with names like Botfighters on their mobile phones, using location-sensitive technology to track down opposing players who are in the same cell and then "shooting" them via SMS


The ability to ask your phone to find you the nearest public toilet or Indian restaurant (now available in the UK too) is among the location-dependent services pioneered in Scandinavia - for example by Tele2 and Cellpoint


Spectators at a Swedish ice hockey hall can follow the match on handheld computers thanks to broadband wireless technology developed by Telia. The referee wears a helmet with a built-in TV camera and sensors relay players pulse and respiration rates to the screens


A Swedish company building and letting apartments, is working with TTYL to provide each of 600,000 tenants with a personal electronic mailbox, to which mobile access will be available. Tenants can use the service to get information like transport timetables and rubbish collection dates, and to find out when their laundry is ready


In Finland, traffic fines are related to your salary as well as to the gravity of the offence, but you can still be fined on the spot. The traffic warden equivalent can access your salary information in the treasury database via a cellphone.
Read more on Mobile software