New portal service offers Web components
The Microsoft Developers' Network (MSDN) has been expanded, with a new portal service designed to provide application developers...
The Microsoft Developers' Network (MSDN) has been expanded, with a new portal service designed to provide application developers with access to software components, writes Cliff Saran.
Developed in conjunction with component broker ComponentSource, Microsoft plans to use the new MSDN Online Component Resource to build what it describes as a vibrant community for software components.

Download this free guide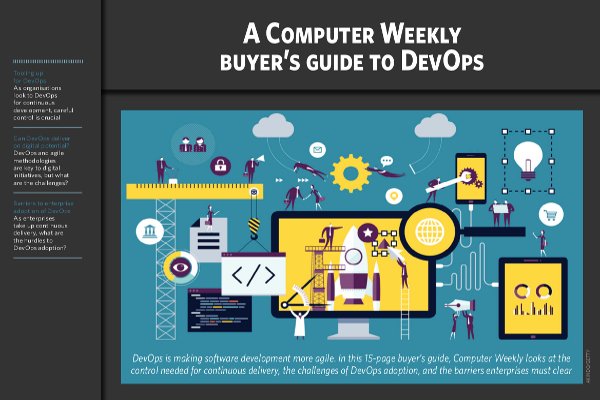 Tooling up for DevOps
Join us as we delve into how DevOps is making software development more agile as well as the control needed for continuous delivery, the challenges of DevOps adoption, and the barriers enterprises must clear.
By submitting your personal information, you agree that TechTarget and its partners may contact you regarding relevant content, products and special offers.
You also agree that your personal information may be transferred and processed in the United States, and that you have read and agree to the Terms of Use and the Privacy Policy.
Nick Ilidge, group manager business development for Microsoft's DNA Web platform says, "We are providing a faster way to deliver applications by minimising the time required by a developer to choose a component."
According to Microsoft, the online directory will provide access to more than 2,700 off-the-shelf Com-based (Microsoft's common object model) components and 90 Com-based solutions.
Examples of components available on the MSDN Online Component Resource include an address component which Ilidge says will save developers a considerable amount of time.
The use of components has evolved from simple graphical application development to fully-fledged business components, says Sam Patterson, chief executive officer of ComponentSource. "Businesses are now buying $35,000 components for e-commerce and products like the EDS financial components which cost about $2,500."
The widescale use of online components through information-based services is key to the success of Microsoft's .net strategy. Patterson says that one of the major roadblocks in using components is a standard way of licensing. ComponentSource is helping to develop the Common Licensing Initiative, aimed at simplifying component licensing.
Some components, says Patterson, lend themselves to pay-for-use licensing. Examples include credit card authorisation, where a user pays a nominal fee such as $0.25 per transaction.
To support enterprise users, ComponentSource offers software escrow, which provides access to the source code for components in the event that their author goes out of business.
David Sprott, principal analyst at the Forum for Component-based Development and Integration says, "The Microsoft component initiative does require work particularly on the quality front."
Sprott says Microsoft should seriously consider making its Windows components available over the Internet from a service such as the MSDN Online Component Resource.
Read more on Web software