Management tools to create a Workload-Centric Network
Software-defined networking provides the means to automate networks to better support a range of different workloads.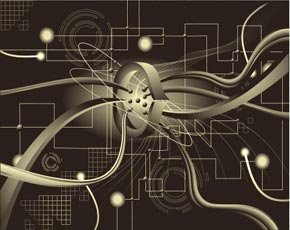 Software-defined networking provides the means to automate networks to better support a range of different workloads.
Creating a workload-centric infrastructure to serve the business requires the infrastructure to become standardised, self-service and pay-per-use, giving users rapid access to powerful and more flexible IT capabilities.

Download this free guide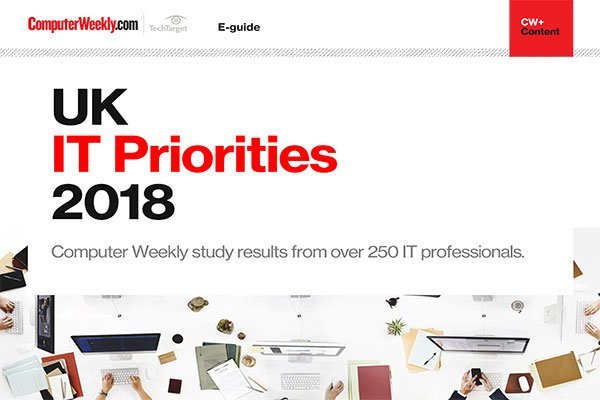 UK IT Priorities 2018 survey results
Download this e-guide to discover the results of our 2018 UK IT Priorities survey, where IT leaders shared with us what they are going to be investing in over the coming 12 months.
By submitting your personal information, you agree that TechTarget and its partners may contact you regarding relevant content, products and special offers.
You also agree that your personal information may be transferred and processed in the United States, and that you have read and agree to the Terms of Use and the Privacy Policy.
This means infrastructure and IT operations teams need to coordinate infrastructure elements such as switches, firewalls, load balancers and optimisers to deliver the right set of services to the right user, at the right time and in the right location.
Workload-centric networks will reconfigure these elements on the fly and monitor the output to ensure that the newly created services are within the bounds of the business policies and rules.
Suppliers such as Cisco, HP and Juniper Networks recently announced options that infrastructure and IT operation teams can build upon to leverage their current infrastructure and add the automation and orchestration services and Juniper Networks opened up and rewrote their management tools to give developers access to complete libraries for data path, policy, routing, element, discovery, security and management functions, and southbound communication.
HP Virtual application network (VAN)
Working with Cloud Provisioning Logic (Matrix, CIC, CSA , OpenStack, etc), HP VAN Manager contains application templates that communicate the workload requirements to HP Intelligent Management Centre (IMC) to configure virtual and physical components.
Juniper Junos
With Space SDK to enable orchestration and management, infrastructure and operations teams can leverage Junos software development kit and the application programming interfaces (APIs) to access ALTO , BGP-TE, OpenFlow and GenApp to manipulate the underlying network.
Cisco OnePK
Cisco's Open Network Environment has a multi-pronged strategy, including OnePK, a comprehensive developer kit with a rich set of platform APIs across Cisco IOS , IOS XR and NX-OS software; proof-of-concept controllers and SDN/OpenFlow agents for research purposes; and overlay network
In software-defined networking (SDN), the southbound interface is the OpenFlow (or alternative) protocol specification. Its main function is to enable communication between the SDN controller and the network nodes (both physical and virtual switches and routers). Automation needs more than southbound controls. The injection of application programming interfaces (APIs) into management tools can open the door for a dynamic feedback loop of user, session or application analytics. The APIs enable northbound communications to feed orchestration systems. The northbound API on an SDN controller enables applications and orchestration systems to program the network and request services from it. Closed-loop systems require northbound and southbound communications.
The transformation and adoption of the workloadcentric network will be slow, and dependent on the infrastructure and operation team's readiness. Many organisations have an immediate need within the datacentre to accelerate the adoption of automation to support their journey to a private cloud.
IT managers should also be aware that, currently, most information from the industry seems to be "markitecture" (marketing architecture). The traditional suppliers have significant ongoing investment in their current designs. It will take them time to refocus their research and development into creating all of the necessary components.
Furthermore, marketplace maturity is years away. On average, application-specific integrated circuits (ASICs) take about four years to create from concept to production. To standardise designs and drive consistent capabilities across big product lines, suppliers will be slowly releasing new functionality over the next five years. It is also worth noting that not all of the functionality and controls will be backward compatible. Some products are nearing their end-of-life or do not have the capability to be altered.
Whatever technology options networking professionals choose, the value cannot be extracted without preparation. Forrester recommends standardising processes, procedures, roles and responsibilities. Infrastructure and IT operations teams need to have a baseline to automate infrastructures. With this in place, they can then make changes to optimise the workload performance and user experience.
In Forrester's network assessment engagements with clients, its finds that this is consistently an underdeveloped area. A scant few Forrester clients have standard documents for their configuration files, products, firmware or architecture. Forrester provides a process maturity model to assess the current state of key operational and process activities and then standardise processes and skills around the IT Infrastructure Library (ITIL).
Forrester recommends infrastructure and IT operations teams invest in tools to help network teams utilise the network.
Network teams are already stretched too thin to have to be responsible for every networking decision. For example, there is little value in the network team handing out IP addresses every time new apps are loaded. Advanced DNS, DHCP and IPAM tools provide workflow processes for a set of IP addresses that can be assigned to a server team, which can then grab them as needed. This eliminates waste and repetitious activities that take away from focusing on higher technical skills such as using software development kits (SDKs) to hook orchestration systems into network management software.
The infrastructure and operations teams will require a software network engineer position. With today's mounting business requirements and escalating technology complexity, manual control is dead. With all of the variability in users, devices and services, plug-and-play operating systems must supersede command line interfaces in the network.
Network software engineers can help create these operating systems with C++, SDKs and APIs such as OpenFlow and use them to fuse distributed systems, virtualisation, data and storage. This enables developers to build network applications that can integrate and interact with networking gear by manipulating switch tables or using Layer 2 and Layer 3 protocols such as link aggregation control protocol (LACP), spanning tree protocol (STP), rapid STP, virtual redundant routing protocol (VRRP) and 802.1x. Infrastructure monitoring is absolutely critical to support this closed-loop system.
This article is an extract from Forrester report, Workload-centric infrastructure ignites software-defined networking. Andre Kindness is a principal analyst at Forrester Research
Read more on Networking hardware