Look to disabled to ease skills shortage
Microsoft is to encourage more disabled people to take the Microsoft Office User Specialist (Mous) exam following the pioneering...
Microsoft is to encourage more disabled people to take the Microsoft Office User Specialist (Mous) exam following the pioneering success of a blind user support specialist. The move could potentially ease skills shortages, writes John Kavanagh
Paul Holliman, a senior support specialist at the Government's GCHQ communications centre, has become the first registered blind person to get the Mous qualification at proficient level, and he is preparing to sit the expert exam. Mous exams are sat online, testing skills in Microsoft Office applications at proficient or expert level.

Download this free guide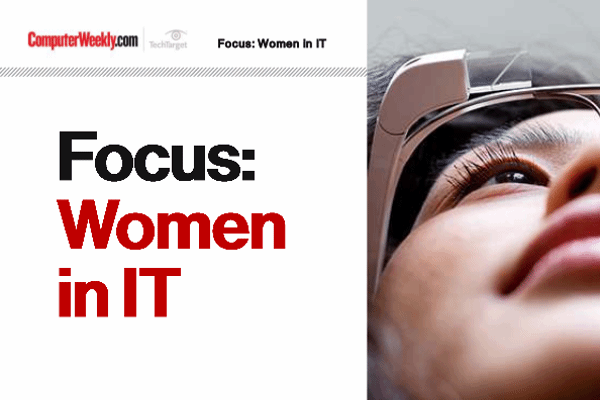 Shifting the landscape of gender and diversity
The number of women in tech in Europe is an average of 16%. This guide offers a collection of articles highlighting some of the prominent issues surrounding increasing the number of women in the IT industry.
By submitting your personal information, you agree that TechTarget and its partners may contact you regarding relevant content, products and special offers.
You also agree that your personal information may be transferred and processed in the United States, and that you have read and agree to the Terms of Use and the Privacy Policy.
Holliman sat the same Word 97 test as his sighted colleagues, using a standard PC at his local Pitman training centre. He scored top marks.
Pitman worked with Microsoft to adjust the exam conditions for Holliman, who has been blind from birth. He was allowed more time, because a helper read the text from the screen for him, but there were no compromises in the choice of exercises. At work Holliman has an automated screen reader with a synthesised voice.
"GCHQ wants everyone in the team to achieve expert level in the Mous qualifications, because it gives us credibility when we help end-users," Holliman says. "I had no problems with the Word exam, so I'll take the expert level in Excel and Powerpoint next."
Despite his success, Holliman could not complete exercises involving graphics. So Microsoft is now considering removing these from the Word syllabus, because the exam is really about testing a user's ability to manipulate text.
Brenda Thomas, Pitman's Cheltenham training director, says, "With the new Disability Discrimination Act we must give all workers access to the same qualifications so they can compete equally. Paul is an inspiration to us all."
Disabled people have long been hailed as the answer to skills shortages, because, although they make up nearly a fifth of people of working age, only a tenth of those are in jobs.
Bill Fine, senior consultant at the AbilityNet advisory body, says, "IT managers often assume it's too expensive to provide special equipment that disabled people need, yet in many cases the solutions are free."
The Employers' Forum on Disability is a source of best practice in the employment and training of disabled IT people. Its site puts the business case for developing the careers of disabled people, and advises staff on self-help and their legal rights.
Read more on IT jobs and recruitment