Linux training market set for £215m boom
The market for training IT professionals on the Linux operating system could be worth as much as $311m (£215m) in the US alone by...
The market for training IT professionals on the Linux operating system could be worth as much as $311m (£215m) in the US alone by 2004, according to new IDC research, writes Daniel Thomas



.

The market for training on the open-source operating system was worth $10.9m in 1999, but this is likely to grow to between $118.9m and $311m within four years, according to Michael Brennan, a senior analyst with IDC's education and training research programme.

Download this free guide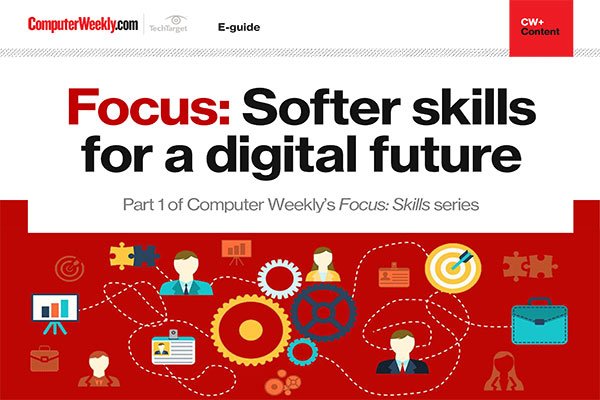 Why softer skills are essential for the workforce of the future
Explore the different types of skills that are needed for technology roles, as well as the increasing importance of soft skills, creativity and diverse thought in developing the technology teams of the future.
By submitting your personal information, you agree that TechTarget and its partners may contact you regarding relevant content, products and special offers.
You also agree that your personal information may be transferred and processed in the United States, and that you have read and agree to the Terms of Use and the Privacy Policy.
IDC said the growing popularity of Linux, along with the ever-changing nature of open-source software and the diverse requirements of users, make training an increasingly valuable area.
Four categories of training providers will gain from the growing market: Linux distribution suppliers such as Red Hat, Caldera Systems, Suse and Turbo Linux; server hardware suppliers such as Dell and Hewlett-Packard; service providers such as LinuxCare and the Linux Professional Institute; and, of course, IT training companies.
Caldera Systems is also aiming to break into the IT training market with the launch of its first three courses in the OpenLinux Solution series which became available to OpenLearning Providers on 31 October.
The OpenLinux Solutions Series is designed to educate IT professionals to deploy and manage servers optimised for specific functions such as Web, DNS/DHCP (Domain Name System/ Dynamic Host Configuration Protocol), Samba, firewall and application servers.
In addition to the OpenLinux Solutions series, Caldera has added a course entitled "Linux, Your First Step", a one-day course focusing on the use of Linux as an office desktop and front-office processing system.
George Stilwell, Linux programme manager for Ikon Education Services, said, "Many IT professionals don't have the time or the need for certification courses but, given the growth of Linux in businesses, they all need to know how to provide solutions."
Read more on IT education and training