Jaspersoft: doing business intelligence on the cheap
Why pay loads of money for business intelligence tools, when you can use open source instead? Jaspersoft is one of a number of software houses offering open source alternatives to expensive reporting software.
Why pay loads of money for business intelligence tools, when you can use open source instead? Jaspersoft is one of a number of software houses offering open source alternatives to expensive reporting software,

Download this free guide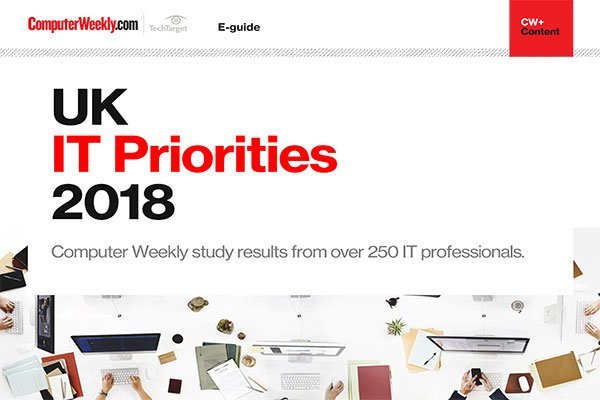 UK IT Priorities 2018 survey results
Download this e-guide to discover the results of our 2018 UK IT Priorities survey, where IT leaders shared with us what they are going to be investing in over the coming 12 months.
By submitting your personal information, you agree that TechTarget and its partners may contact you regarding relevant content, products and special offers.
You also agree that your personal information may be transferred and processed in the United States, and that you have read and agree to the Terms of Use and the Privacy Policy.
The company says there have been three million downloads worldwide and it has more than 8,500 commercial customers in 96 countries. The Jaspersoft Business Intelligence Suite includes products for production reporting, operational reporting, dashboard-driven end-user query and reporting, data analysis, and data integration for use with either stand-alone or embedded business intelligence applications.
It has found a niche in providing embedded business intelligence, where its software is pre-built into enterprise software.
For instance, EnergySys, which provides software for companies such as ExxonMobil, BP, BTC Pipeline Company, BG Group, and Total, uses JasperSoft in its hydrocarbon application product. This provides an integrated reporting portal, where power users can access the JasperStudio product to build more sophisticated reports.
It also works with Optaros, an IT consultant specialising in using mash-ups to build composite applications for its customers.
Jaspersoft and Sun
Jaspersoft has a long history of collaboration with Sun Microsystems. In August, it announced the full-production availability of Jaspersoft's iReport for NetBeans. Its iReport plug-in is one of the most popular download in the NetBeans community. Sun has licensed the Jaspersoft Business Intelligence Suite for its MySQL open source database. Furthermore, Sun's open source application server GlassFish has been certified for Jaspersoft.
Jaspersoft is one of three open source companies developing reporting tools. The other two are Pentaho and Actuate BIRT, says Vuk Trifkovic, a senior analyst at Datamonitor.
"Open source reporting tools are gaining some traction, both in the original equipment manufacturer and independent software supplier developer channel and as stand-alone products."
Trifkovic believes independent software firms have been embedding these open source tools into their own applications to provide built-in reporting.
Wth Cognos now owned by IBM ands SAP now owning Business Objects, users are increasingly finding they have less choice and are reluctant to buy all their software from the same supplier.
Jaspersoft's chief executive officer, Brian Gentile, says open source reporting offers a real alternative to commercial business intelligence tools. "Our major customers do not want to spend £250,000 to £500,000 a year with the major suppliers."
Open source problems
But what is the downside? David Norfolk, practice leader at Bloor Research, argues that open source products may not offer the same level of support as commercial software.
Furthermore, in a recent posting he warns, "Even if you download the software without having to pay for it, there is an open source licence with terms that could, conceivably, be enforced.
"If you are using it for serious business applications, you need to know where it is deployed and what for."
Norfolk urges IT departments that want to give it a go to deploy JasperSoft under configuration management.
"You need to train users, not only in how to use Jaspersoft but also in how to do business intelligence professionally, so that they can have confidence in the results they get.
"You may need professional support from Jaspersoft. There is a cost of ownership, even for free software, and although this might well be less than for commercial offerings, you cannot just assume this."
Read more on IT for small and medium-sized enterprises (SME)