Intel offers faster wireless access but it may not be worth upgrading
Intel has introduced a processor that will give Centrino notebook computers a 54mbps 802.11a wireless connection - existing...

Download this free guide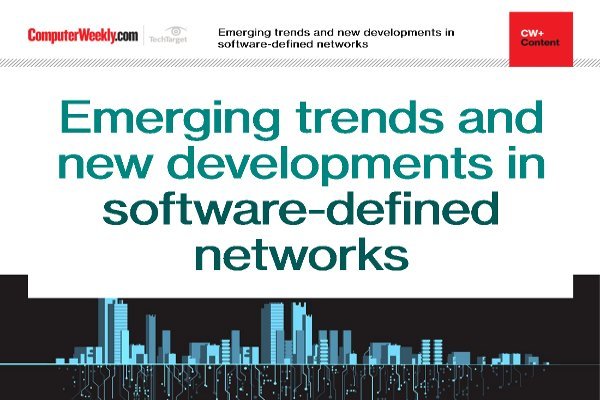 The latest developments and trends in SDN
Join us as we sit down with a number of senior IT managers from multi-national enterprises to discuss the latest trends in the world of software-defined networks.

By submitting your personal information, you agree that TechTarget and its partners may contact you regarding relevant content, products and special offers.

You also agree that your personal information may be transferred and processed in the United States, and that you have read and agree to the Terms of Use and the Privacy Policy.

Intel has introduced a processor that will give Centrino notebook computers a 54mbps 802.11a wireless connection - existing Centrino technology is based on the slower 802.11b standard.

Although the new Pro/ Wireless 2100A chip will offer laptop users faster wireless connectivity, the improvement may not justify the cost of updating existing Centrino-based laptops.

802.11a networks operate in the 5GHz range, which transfers data at faster rates with less interference but over shorter distances than 802.11b networks, which operate at 11mbps using the 2.4GHz frequency.

Because the two wireless networking technologies use different parts of the radio spectrum they are incompatible. Thus, a device using the fast 802.11a system cannot connect onto slower but widely deployed 802.11b networks. To resolve this incompatibility, the industry has developed another version of 802.11 wireless networking, known as 802.11g, which uses the 2.4Ghz frequency, making it compatible with the older generation of 802.11b devices.

Industry analysts advised users to avoid 802.11a technology, owing to a lack of global recognition of the 802.11a standard and incompatibility with existing 802.11b networks.

Ken Dulaney, vice-president at analyst Gartner, urged users not to deploy 802.11a technology widely in business. In a paper looking at whether users should install 802.11, he gave five reasons for avoiding the higher-speed alternative to 802.11b:

802.11b should fulfil most users' needs for Ethernet connection as a complement to wired connections until at least 2007

There is a lack of compelling applications for higher speeds

802.11a is still moving through worldwide regulatory bodies, and further changes and additions (for example, 802.11h) are likely

Improved chip technology available now and due in the first half of 2004 makes multifunction 802.11a/g a reality

Intel will soon have more versatile offerings.
Clive Longbottom, an analyst with research company Quocirca, said, "It is too late because 802.11g is taking off already." He said that as standards issues raged between 802.11a and the now virtually defunct European-backed Hiperlan, people would start moving on to 11g. Longbottom believes 11a could come into its own when the 11g frequency band becomes overcrowded, which he said was possible because it only had three channels.

The Pro/Wireless 2100A chip supports both 802.11a and 802.11b connections. Intel is working on a chip that supports both 802.11b and 802.11g. It expects it to ship to PC manufacturers before the end of the year, with systems available in the first half of next year.

A chip that supports all three standards is not expected until the second half of 2004.

Intel declined to release prices for the 2100A chip, but it is likely to be more expensive than the 802.11b Pro/Wireless 2100 chip.
Read more on Wireless networking