IT joins club 18 - 30


While business development in the UK continues to feel the effects of a worsening IT skills shortage, new evidence suggests that the IT industry itself may...


While business development in the UK continues to feel the effects of a worsening IT skills shortage, new evidence suggests that the IT industry itself may be partly to blame.

Ageism, like racism and sexism before it, is making its presence felt in the IT workplace, quietly dismissing the skills and experience of 'older' workers, and carelessly deterring potential employees.

Download this free guide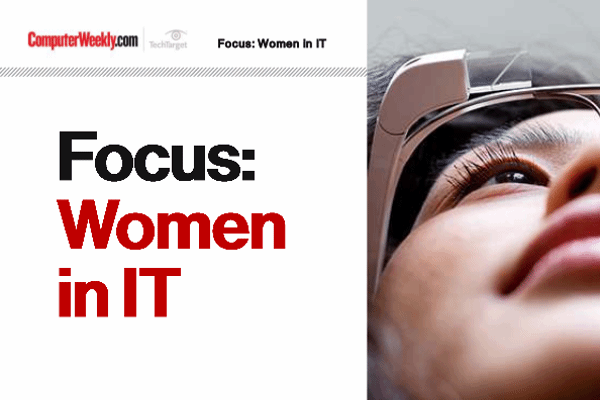 Shifting the landscape of gender and diversity
The number of women in tech in Europe is an average of 16%. This guide offers a collection of articles highlighting some of the prominent issues surrounding increasing the number of women in the IT industry.
By submitting your personal information, you agree that TechTarget and its partners may contact you regarding relevant content, products and special offers.
You also agree that your personal information may be transferred and processed in the United States, and that you have read and agree to the Terms of Use and the Privacy Policy.
That it exists was confirmed recently in research carried out by the Open University on ageism in business, which reveals that the average age of employees in the IT industry is indeed getting
younger, and the amount of older workers less.
According to John O'Sullivan, director of the ITNTO (IT National Training Organisation) which contributed to the project, the implications of ageism in the information technology sector are serious.
"There is much concern over the huge skills shortage in the IT industry at present, yet by ignoring the experience and expertise of older workers, the sector is failing to maximise its own resources," he says.
The problem is exacerbated by the fact that the discrimination is hidden, and that its practice is largely "inadvertent or unconscious", adds O'Sullivan.
The internet explosion and the emergence of associated new technologies appear to have reinforced the image of computing as a predominantly young male-oriented industry, and have perpetuated the perception that "older people just can't hack it".
"Yet more mature workers tend to possess well developed skills, greater business experience, and more practice in areas such as project and people management, " remarks O'Sullivan.
Edward Madden, marketing co-ordinator at IT and telecoms recruitment consultancy, Alexander Francis (AFL), agrees.
Despite the fact that those at the receiving end of age discriminatory practices blame recruitment agencies for using the birth dates of potential candidates as an initial screening factor, AFL claims to employ a "significant number" of candidates up to and over the age of 60, in certain job roles.
"Our personal view is that experience comes with age," explains Madden. "We firmly believe in judging people purely on merit and find that if they can match the requirements of our clients, companies usually have no problem in employing them."
The good news for freelancers, and particularly those that remain up-to-date with their skills, is that experience and the ability to deliver on a task tends to take precedence over the age of freelancers in many IT departments, says O'Sullivan. "A contractor's experience is crucial and it may well be that employers would welcome an older person as a freelancer, or more so, as consultants in their workplace," he adds.
Read more on IT jobs and recruitment