IBM countersues SCO over Linux
Last week saw significant developments in the row over whether the latest versions of Linux infringe SCO copyrights, with SCO...
Last week saw significant developments in the row over whether the latest versions of Linux infringe SCO copyrights, with SCO announcing the pricing for its Intellectual Property Licence for Linux and IBM and Red Hat beginning legal proceedings against the company.

Until 15 October, SCO will be offering this new licence at a discounted price ranging from $699 (£435) for a processor to $4,999 for eight-processor servers.

Chris Sontag, senior vice-president and general manager at SCOsource, the intellectual property licensing division of SCO, said, "The licence ensures that customers can continue their use of binary deployments of Linux without violating SCO's intellectual property rights." SCO said one user had already purchased the new licence.

But SCO's chances of getting licence revenue from Linux users could be stymied as a result of legal action from IBM and Red Hat. In a statement following its counterclaim, IBM called SCO's actions "an attempt to profit from its limited rights to a very old Unix operating system by introducing fear, uncertainty and doubt into the marketplace".

IBM accused SCO of violating the Linux/GNU General Public Licence, under which it distributes Linux, by trying to charge licence fees for installed Linux. It also claimed SCO had violated at least four IBM patents.

UK users and the analyst community, which from the outset have been sceptical about SCO's claims, have become openly derisory following the unveiling of SCO's licensing model.

The general advice from analyst firms including Ovum, Butler Group and Bloor Research is not to buy a licence and take a "wait and see" approach. Simon Radcliffe, a consultant at Business Systems Group, said anyone that bought one of the £1,399 per-processor licences was "an idiot".

Robin Bloor, head of Bloor Research, believes IBM's counterclaim document may have "felled SCO in one stroke". He said the "coup de grace" of IBM's counterclaim is its assertion that SCO has infringed IBM's intellectual property rights and violated at least four IBM patents.

Following IBM's allegations, SCO issued a statement on its website which dismissed IBM's counterclaim filing as "an effort to distract attention from its flawed Linux business model".

In spite of the legal battle, the Linux community is already looking at how to resolve any potential copyright infringements. Linux distributors Red Hat and SuSe have claimed that replacing the contested Unix code that SCO claims was dumped "wholesale" into Linux would only take a few weeks, if not days.

At LinuxWorld last week, Linux developer Aduva unveiled a tool, Onstage 2.0, that it said would enable users to find and replace any "offending" Linux code on their servers.



IBM's countersuit

Download this free guide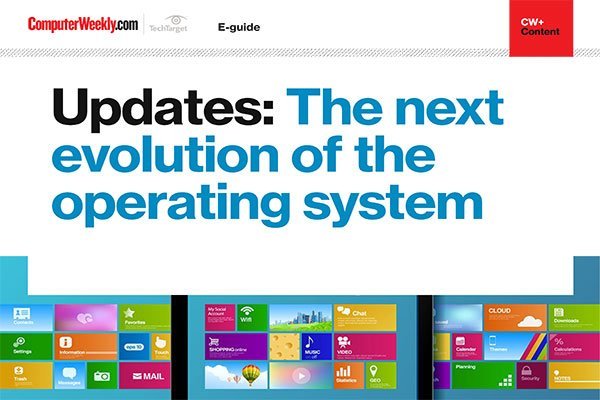 Software Updates: Our latest e-guide is available for your device. Download now?
See how operating systems are evolving with the help of continuous updates and learn about how the Spectre and Meltdown microprocessor flaws have led to improved, more secure processors being released and how Microsoft is evolving its Windows desktop operating system.
By submitting your personal information, you agree that TechTarget and its partners may contact you regarding relevant content, products and special offers.
You also agree that your personal information may be transferred and processed in the United States, and that you have read and agree to the Terms of Use and the Privacy Policy.
IBM has disputed SCO's ownership of Unix and its right to target Linux users
IBM said SCO had no claim to revoke its Unix licence in June because its rights were "irrevocable and perpetual"
SCO has been accused of violating the Linux/GNU General Public Licence by trying to charge licence fees for installed Linux
IBM claimed SCO has infringed IBM's intellectual property rights, violating at least four IBM patents in its Unixware, Open Server, SCO
Manager and Reliant HA clustering products. IBM is seeking undisclosed damages and an injunction against SCO