How e-business marketing works
How do you make sure that the marketing budget that's burning a hole in your pocket doesn't end up being spent on a campaign that...
How do you make sure that the marketing budget that's burning a hole in your pocket doesn't end up being spent on a campaign that burns a hole in your brand? Roisin Woolnough sounds out some e-business marketers.



Budweiser has come up trumps again with its latest ad. Not only has it got half the population shrieking "Wassuuup", it has also spawned a couple of spoof ads on the Internet and has aligned its image with mainstream culture. It is a good example of successful marketing that has created a theme and engaged with its audience.

However, if you're not one of the big guns like Budweiser, Levis or Coca Cola, then this kind of approach can spell disaster. The slickest campaign in the world won't generate results, unless people know what the actual service or product is, as many dotcoms have found to their detriment.

Download this free guide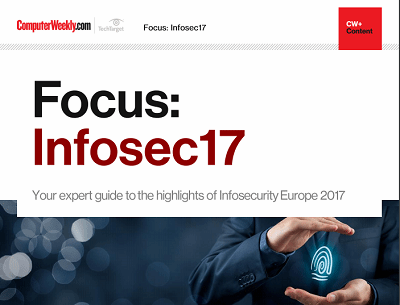 From forensic cyber to encryption: InfoSec17
Security technologist Bruce Schneier's insights and warnings around the regulation of IoT security and forensic cyber psychologist Mary Aiken's comments around the tensions between encryption and state security were the top highlights of the keynote presentations at Infosecurity Europe 2017 in London.
By submitting your personal information, you agree that TechTarget and its partners may contact you regarding relevant content, products and special offers.
You also agree that your personal information may be transferred and processed in the United States, and that you have read and agree to the Terms of Use and the Privacy Policy.
"The biggest mistake made by many of the early Internet companies is that they didn't talk about what the brand was," explains Jonathan Cowan, marketing director at gardening site Greenfingers.com. "Advertising agencies were taking advantage of them with generic advertising rather than brand advertising."
Many of the marketing campaigns were too clever by half and left consumers in the dark about what the selling point was. Take boo.com. Everyone agrees it was wacky, catchy marketing, but it didn't actually say that it was a site for buying clothes. Marketers reel off lists of campaigns that they think make this mistake - breathe.com and Freeserve's television ads, and the latest Egg campaign - they all omitted to tell people why they should use their service.
The lesson here is that any company that is launching itself or a new product needs to create a brand vision. The next step is to establish which medium will best communicate this vision to the target audience.
"Television is particularly useful if you're looking at mass market consumer activities," says Drew Durning, who runs marketing consultancy deciBel. "The trouble is that starting costs are very high. At the very least, it costs £10-£15,000 to produce a commercial that is very simple, but you can spend hundreds of thousands of pounds."
Television is good for brand building and establishing a presence. Many companies launch simultaneous or subsequent press, poster and billboard campaigns. Think of lastminute.com - you can hardly board a bus, tube or taxi without being bombarded with its message.
Press coverage, posters and direct mail are also traditional marketing methods that can build a brand. But now, of course, marketers have another tool at their disposal - the Web.
It is becoming widespread practice to reach an audience via the Internet, be it with Web sites, banner ads, e-mail offerings or strategic partnerships. Once a person is on your site, you can direct them to areas of interest with relevant information and click throughs. "When someone comes onto my site I can track when they come to me, how often, where they go and what they have spent," explains Cowan. "And from this I can construct a profile of them and tailor my offerings."
Not everyone is convinced of the effectiveness of banner ads, but e-mail marketing is rapidly increasing in popularity. "The average is a 1.1% click through rate with banner," says Janet Hoy, managing director at Ignite-mail, which claims to be the UK's first full-service e-direct marketing company. "But with e-mail, it is between 5% and 15%."
E-mail is a great way to get people to your site, notify them about promotions and expand user databases. Despite its recent appearance on the marketing scene, e-mail has already spawned its own offshoot: viral marketing. Special offers such as "introduce five friends and you will receive this benefit" are an incredibly cost-effective way to spread the word and create a favourable image of your company.
A top consideration when forming a marketing strategy is, of course, costs. When negotiating with an agency, make sure everyone is agreed on exactly how much money is being spent and where. It is also advisable to draw up a service level agreement.
Customary procedure is to kick a campaign off with a lot of noise. Unfortunately, this generally incurs the heavy costs of activities like television, PR and poster campaigns. However, the theory is that the first wave will create enough revenue to fund the next wave.
Phil Callan, European managing director at Network Solutions, warns against doing one big push and hoping that will be enough to sustain interest. "Some companies spend a lot of money establishing a brand but then don't maintain it," he says. "You need to have a steady marketing appearance."
Once the brand is established is when the below-the-line activity comes into its own. Everyone raves about the cheap, cost-effective results of e-mail marketing, which is partly why it is becoming so widely used. Eventually, a marketing budget should hopefully be between 5% and 10% of sales, though at launch, it is going to be a lot higher.
All these kinds of issues should be discussed with your marketing agency before launch. When it comes to selecting a marketing agency, find one that specialises in your field, and if you intend on doing online marketing, ensure they have below-the-line experience.
Simon Ward, marketing director of Work24, a Scottish Power and Royal Bank of Scotland Internet venture, suggests employing several different agencies with niche skills.
"I believe you should have good specialists in each area, although they have to have an understanding of the whole mix. And if you do have different agencies, you have to make sure they can all talk to each other. Ask for evidence of where they've done this with other clients," he says.
Make sure you meet the actual team who will be working on the account before signing them on. "A common trick is for agencies to put on their crack team for a pitch and then when you actually start work it's a completely different team," warns Ward. "It is critical that you put in the brief that the people who would be working on the account turn up for the pitch." Having a good, open relationship with your marketers is essential to deliver the right kind of message.
Four high-profile Web brands give some marketing advice
Candice Hodgson, communications director at online personal finance service, Interactive Investor (www.iii.co.uk).
"Our aim is to make our brand as ubiquitous as possible. Brand reputation is built over time and you have to keep people interested. We find that print advertising works best for us and having the url (Web address) mentioned in articles generates a lot of response. You see a consistent growth in hits after campaigns. Marketing is not just about clever creativity, it's about getting a message across and getting your url across. Having a presence in personal finance areas works well for us and we provide exclusive financial content for Excite and have deals with Yahoo! Finance. It is very important to have strategic alliances with portals and 12% of our traffic comes from strategic alliances on the Web. But, 33% of our traffic comes from word of mouth - that's the best investment you can have. A very important objective is new user acquisition, so you have to be constantly doing brand building and advertising. You also have to keep your existing user base loyal and coming back. I recommend e-mail campaigns, looking at visitor's behaviour on your site and then using that information to target them with bespoke offerings."
Soames Hines, chief marketing officer at LetsBuyIt.com, an e-tailer that promotes co-buying on the Web and has won several awards.
"We launched the same commercial in 14 countries over a period of six months. If you're trying to build a global brand, you need something that can be used in all the different countries, like the ants. One lesson we learned is that when you launch a new product, like we did, you have to explain what it is.
Figures show that over 50% of Internet users in the UK have heard of LetsBuyIt.com and almost 60% of them know what the site does. We started our campaign with a brand vision. Television was the lead medium for launch, to get people to visit the Web site. We spent about 80% of our marketing budget offline for the first month, then about 60% offline over the next six months. We are now focusing on viral marketing with ongoing Web site promotions. Eventually, you want to get as much marketing as possible online - I would go for a 50/50 split. But there will be a big convergence within the next three years as the television and computer become one."
Nicola Chown, account director at digital marketer, Traffic, which worked on the Shell Web site.
"The overall campaign won the PR Week 1999 award for best use of new media. Shell wanted to know what everyone thought of it and to communicate more directly with the public. The Internet is a good place to have an open forum. Shell also ran a campaign through press, poster and television advertising, in addition to the Internet. For the site, we produced eight banner ads on topics like human rights and global warming. They were placed on environmental sites to push people onto the Shell site and start a debate. They ran for a long time and continued to have good click through rates. A polar banner within the Environmental Data Interactive Exchange site achieved a 3.5% click rate. Overall, the campaign increased traffic to the Shell.com site by 50% and attracted 431 postings as a direct result of people clicking through from the campaigns. The average length of time spent by each visitor also increased, from eight minutes to more than 12 minutes. We are seeing far more targeted approaches to marketing campaigns now and there needs to be more interactivity in terms of what a user wants to do, both offline and online."
Victoria Lord, marketing director at online home services broker uSwitch, which underwent a soft launch on 12 September 2000.
"We aim to build media and public awareness first as a solid foundation before a full consumer and brand building market launch, involving online, offline advertising and direct mail initiatives at the beginning of 2001. We are using below-the-line tactics in order to build consumer confidence. E-commerce still has a long way to go in the eyes of the consumer and building trust is the key to gaining this.
Marketing tactics include permission-based and viral marketing, letter campaigns, consumer affairs programmes, PR and partnerships. We have appointed Lewis, the high-tech PR agency, to deliver a £150,000 media relations campaign and are securing home/lifestyle agreements with selected partners. Our strategy will be to use emotive techniques. We have also established a referral programme on the site to encourage satisfied customers to tell their friends about the service and receive a reward. Customers who switch their gas, electricity, or obtain a mobile deal on the site, can then refer 10 friends. For each that switches the customer gets a £10 voucher."
Top Tips for successful marketing
1. Unless you are a recognised brand, state your message loud and clear
2. Keep it simple
3. Web sites should be easy to navigate - everything should be a couple of clicks away at most
4. Tell people why they should use your product/service
5. Keep e-mail marketing short and punchy. Tailor offerings to the individual using tracking software
6. Give your campaign a competitive edge with strong, creative marketing
7. Make sure your marketing agency knows your market and how to target it
8. Make sure you have sufficient resources to meet projected demand and above
9. Form strategic partnerships on the Web
10. Buy key words on search engines so that traffic is regularly directed to your site
Some of the experts' favourite marketing campaigns
Lastminute.com - brand and message in one name, very in your face
Smile - nice and easy messaging with a very catchy tune
The Levis' Flat Eric character - very cool and very successful - traffic to the Web site increased by 200%, sales by 178% and people even wrote e-mails to Flat Eric
Easyjet - all the easy campaigns are very effective. Bright colour, you know who it is and the price is right there
FT.com - easy to understand, explains its advantages
British Telecom - Maureen Lipman has been a household name ever since
Nike - say no more
Read more on IT risk management